Articles by Frei Betto
We found 13 results.
---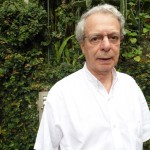 The Pandemic of Hunger
Frei Betto | Resumen - TRANSCEND Media Service, 29 Jun 2020
23 Jun 2020 – Farmers can no longer bring their products to market to sell them. They must hand them over to a middleman who resells them to the system that processes, transports, packages and distributes them to the points of sale. Today it is the banks, multinationals and pension funds that dominate the food market and promote speculation through commodity derivatives. When there is an interruption in that chain, farmers are forced to burn or bury the products. A crime against humanity practiced in honor of the god of Capital.
→ read full article
---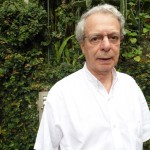 (Português) Ética em Tempos de Pandemia
Frei Betto | Leonardo Boff - TRANSCEND Media Service, 1 Jun 2020
29 maio 2020 – O COVID-19 suscitou muitas indagações, de toda ordem,mas especialmente aquela sobre a ética. Aqui temos um texto claro, simples, essencial, por todos compreensível o que significa  viver eticamente no contexto da pandemia.
→ read full article
---

(Português) A Naturalização do Horror no Brasil
Frei Betto | Leonardo Boff – TRANSCEND Media Service, 12 Aug 2019
10 ago 2019 – Em 1934, o embaixador José Jobim (assassinado pela ditadura em 1979) publicou o livro Hitler e os Comediantes onde descreve a ascensão do líder nazista e a reação do povo alemão diante de seus abusos. Não se acreditava que ele haveria de implantar um regime de terror. E sabemos todos que deu no que deu. Estou convencido de que Bolsonaro sabe o que quer, e tem projeto de longo prazo para o Brasil. Adota uma estratégia bem arquitetada. Enumero 10 táticas mais óbvias.
→ read full article
---
(Português) É melhor ser ateu?
Frei Betto – O Globo, 6 Mar 2017
O Papa Francisco resgata uma dimensão teológica sonegada na tradição cristã devido ao individualismo moderno exacerbado pelo capitalismo: o pecado social. Para muitos cristãos, pecados são apenas atos pessoais antiéticos baseados no decálogo mosaico: desonrar os pais, mentir, roubar, matar ou praticar o adultério. Não avançam do Antigo para o Novo Testamento, no qual Jesus se compara aos oprimidos (Mateus 25) e frisa até mesmo a dimensão econômica do pecado ao derrubar as mesas dos cambistas no Templo de Jerusalém.
→ read full article
---
(Português) Europa Colhe O Que Plantou
Frei Betto, Brasil de Fato – TRANSCEND Media Service, 14 Sep 2015
Após extorquir riquezas naturais e sustentar ditadores sanguinários, os europeus deixaram um lastro de miséria e violência. Tivessem promovido a democracia e o desenvolvimento daqueles países, não estariam agora erguendo muros.
→ read full article
---
(Português) Drogas, Equívocos e Soluções
Frei Betto – TRANSCEND Media Service, 17 Jun 2013
O fenômeno das drogas atinge todos nós. Não há exceção. Ainda que você não tenha um dependente químico na família, o perigo reside no assalto. Portugal ensinou muito ao Brasil: o idioma, o prazer do queijo, a religiosidade cristã, a arte sacra, o gosto pela literatura, etc. É hora de aprendermos também com Portugal como lidar com as drogas. Lisboa é a capital europeia com menor índice de homicídios.
→ read full article
---
(Portuguese) EUA: Caldo de Cultura Facista
Frei Betto – Brasil de Fato, 31 Jan 2011
Caldo de cultura é quando fico atado a um videogame treinando matar figuras virtuais. Segundo a Newsweek, o videogame mais vendido nos EUA em 2010 foi o Grand Thief Auto 3 (O grande roubo de carros 3). O jogador progride quanto mais crimes comete. Se o jogador rouba um carro e mata um pedestre, a polícia passa a persegui-lo. Se atira no policial, o FBI aparece. Se assassina o agente federal, os militares entram no caso…
→ read full article
---
(Portuguese) Quem Tem Poder
Frei Betto – Brasil de Fato, 6 Dec 2010
Posso prescindir do poder do chefe de uma empresa, desde que não trabalhe nela. Mas não posso prescindir de quem detém o poder político.
→ read full article
---
(Portuguese) Água como Mercadoria
Frei Betto – Mercado Ético, 16 Aug 2010
De olho no faturamento, empresas transnacionais procuram incutir na opinião pública a ideia da água como mercadoria de grande valor econômico, capaz de tornar-se uma fonte de renda para um país como o Brasil. Retira-se da água sua dimensão de direito humano, seu caráter vital, sua dimensão sagrada. Quem se opõe a esta ideologia é rotulado como "contrário ao progresso". Porém, é na defesa da água como direito e bem comum que reside a possibilidade de salvarmos o planeta Terra – "Planeta-Água" – da desolação, e assegurarmos a vida das gerações futuras.
→ read full article
---
(Portuguese) Irã: Quem Atira a Primeira Pedra?
Frei Betto – Brasil de Fato, 7 Jun 2010
O Irã desencadearia uma guerra mundial? Ora, o Ocidente civilizado já promoveu duas, a segunda vitimando 50 milhões de pessoas.
→ read full article
---
(Castellano) El Imperio Manda, las Colonias Obedecen
Frei Betto & João Pedro Stédile – Question Digital, 24 May 2010
Luego de la Segunda Guerra Mundial, cuando las fuerzas aliadas salieron victoriosas, el gobierno de EE UU intentó sacar el máximo provecho de su victoria militar. Articuló la Asamblea de Naciones Unidas dirigida por un Consejo de Seguridad integrado por los siete países más poderosos, con poder de veto sobre las decisiones de los demás.
→ read full article
---
(PORTUGUESE) MEU NOME É CRISE
Frei Betto, 11 Dec 2008
Há tempos não se falava tanto de mim como agora. Tudo por causa de uma crise no sistema financeiro. A África anda, também há tempos, em crise crônica – de democracia, de alimentos, de recursos; quem fala disso? Existe ameaça de crise do petróleo; governantes e empresários parecem em pânico frente à possibilidade de não […]
→ read full article
---
(ITALIAN) IL MIO NOME È CRISI
Frei Betto, 11 Dec 2008
Prima non si parlava tanto di me come ora. E tutto per causa di una crisi nel sistema finanziario. A ben vedere da sempre l'Africa è in crisi cronica – di democrazia, di alimenti, di risorse – ma chi parlava di questo prima? Esiste oggi una minaccia di crisi del petrolio; governanti ed impresari […]
→ read full article
---