Self-Determination and Peace
INSPIRATIONAL, 19 Jun 2017
Prof. Dietrich Fischer – TRANSCEND Media Service
What can be done to prevent or end civil wars? A comparison between two similar conflicts–in Northern Ireland and in Switzerland–may give an indication. In both cases, a Catholic minority felt oppressed by a Protestant majority.
The British government long tried unsuccessfully to suppress a separatist movement with military force. Trying to suppress a conflict by force without addressing the underlying problem is comparable to pressing the lid on a pot to stop the steam from escaping without removing the pot from the heat. It will inevitably lead to an explosion. The Good Friday agreement of 1998, which allows the Catholics to participate in the government and foresees a local referendum on the future of Northern Ireland, has brought the violence largely to an end.
A similar procedure brought a peaceful solution to the conflict in Switzerland. The Catholic French-speaking minority in the Jura region within the Canton of Bern in Switzerland had long felt regularly overruled in the cantonal parliament by the Protestant German-speaking majority. The simmering resentment erupted in 1950 when Bern rejected a well-qualified candidate from the Jura region for minister of public construction, arguing that as French-speaker he would have difficulty overseeing construction in the mostly German-speaking canton. This infuriated people in the Jura. Street demonstrations were held and a separatist movement formed.
The Bernese government kept telling the people of the Jura that they were much better off remaining part of the Canton Bern, since they received more subsidies than they paid in taxes. But only the people of the Jura know what they value more, subsidies or self-determination. Some cases of politically motivated arson began to appear. Nobody was killed yet, but if the problem had remained unsolved, it might have escalated into a full-scale civil war. Finally, the Bernese government agreed to let the people in the contested region decide their own future in a referendum.
The first vote was almost evenly split. No matter what would have been decided, half the affected people would have been deeply dissatisfied. A year later, the government of Bern organized another referendum, separately in each of six districts. In three northern districts, districts, which were bordering on France, a majority preferred forming their own separate canton, whereas in three other districts, which were bordering on the German-speaking part of the canton, the majority chose to remain in the Canton Bern.
Each community along the new borderline was then allowed to vote whether it wanted to switch sides. Some switched. In 1978, the new Canton Jura was welcomed into the Swiss Confederation, essentially ending the conflict. A few extremists on both sides were still not satisfied, because they did not get everything they wanted, but they no longer enjoyed popular support and were isolated. Most people felt they were given a chance to choose what they wanted, and got it.
Self-determination is no guarantee that people will always make the optimal decision. But if they make a mistake, it is their own mistake, and they have nobody else to blame. They will learn from their mistake and make a better choice next time.
However, if a central government forces them to do something against their will, and they suffer as a consequence, they will naturally turn their anger against that government. Self-determination helps avoid such conflicts.
____________________________________________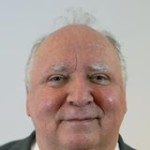 Dietrich Fischer (1941-2015) from Münsingen, Switzerland, got a Licentiate in Mathematics from the University of Bern 1968 and his Ph.D. in Computer Science from New York University 1976. 1986-88 he was a MacArthur Fellow in International Peace and Security at Princeton University. He has taught mathematics, computer science, economics and peace studies at various universities and been a consultant to the United Nations. He was co-founder, with Johan Galtung, of the TRANSCEND Network for Peace, Development and Environment in 1993.
Excerpted from Dietrich Fischer's Stories to Inspire You – TRANSCEND University Press-TUP.
This article originally appeared on Transcend Media Service (TMS) on 19 Jun 2017.
Anticopyright: Editorials and articles originated on TMS may be freely reprinted, disseminated, translated and used as background material, provided an acknowledgement and link to the source, TMS: Self-Determination and Peace, is included. Thank you.
If you enjoyed this article, please donate to TMS to join the growing list of TMS Supporters.


This work is licensed under a CC BY-NC 4.0 License.