Mahadev: The Cost of Being Different
BY TRANSCEND MEMBERS, 28 Aug 2017
Shree Prasad Devkota – TRANSCEND Media Service
 Mahadev Shrestha (pseudonym) is a main participant in this study. He is from Mosel -1 of Gorkha district. I think his life could be of interest to my research as his education and daily life was affected by the ten-year armed conflict in Nepal. I knew about him from Ram Shrestha (pseudonym) who was working in an NGO in the field of child education. As said by Ram, Mahadev was under the age of eighteen while he was harmed by the ten-year armed conflict. I also came to know that Mahadev was affected by the CPN (Maoist) party.
Process to meet and Conduct Interview
For my study, I took his cell number from Ram Shrestha and contacted him. He informed me that he could visit me only on Saturday because he was engaged in a job. After six hours travel from Kathmandu by bus, I reached Gorkha headquarters in his given time. At that time Mahadev had come to the bus station to meet me.
A Virgin Introduction
When we met at the station, he greeted me and asked if we could take tea together. Then we went to a nearby tea shop and started our conversation. I told him about the purpose of visit and reason for choosing him in my study. He easily accepted my request. In the evening, he requested me to go to his room and we went there. While he was preparing food, I observed the condition of his room where there were very few things needed for him. For example, there was only one single bed, old mattress and a few cooking utensils. There was a picture of a man of around forty years. I asked him whose picture that was. He replied seriously that it was his father's picture. After we had meal, we again talked for some time before going to bed.
Inquiry about Family, Profession
During our conversation, I wanted to know a little more closely about his family. Then, he shared that he had six members in his family. By profession, his father was a secondary level English teacher at a government school in his own village. Being a son of a literate person, Mahadev had got good academic environment at his home. He told me that his father was always concerned about his childrens' study and career. When he got some leisure time, he would teach his kids and sometimes play with them. This meant, he gave the first priority to his kids' education. As a result, Mahadev did never hold the second position in his academic life. He was able to uphold the first position from the beginning of his academic journey.
A Specific Social Impression
As a son of a teacher, Mahadev got the love and care of other teachers as well in his school. All subject teachers motivated and encouraged him in their classes. They mostly cared him more than other students and passed the daily academic progress report to his father. Similarly, his classmates also wanted to sit with him in the class and wanted to play with him. He got family-like environment at school, too.
Victim of Unlawful Killing
Mahadev shared about the accident in which he had lost his father. He was killed because of having different political ideology as a teacher and not paying levy to the party. At that time, forces from the government of Nepal and the CPN (Maoist) targeted civilians with impunity, frequently accusing individuals of politically supporting their enemy. United Nations Office of the High Commissioner for Human Rights (2012) in Conflict Report, Nepal has also identified the reasons behind the killings of the professionals like teachers by the CPN (Maoist). This report also highlighted that unlawful killings were also performed against enemy combatants and nationals who were against them and also used to be under their control. He shared:
"It was the mid-evening of the winter season, we three (I (myself), my brother and sister) were doing homework with the help of our father and our mother was cleaning the dishes. In the meantime, nearly 6-8 people wearing masks entered our room. I was afraid seeing them. I went near my mother and watched their activities. Among them, one tall man requested our father to go with them for some inquiry about school but my father replied them to ask there. Irrespective of my father's request they forced him to go out and at last, he went out with them. When my father was about to go out, he said that "ramro saga padh hai chora ma ekchin uncle haru saga guff garera aauchhu" (Read nicely my son, I will come back soon after talking with the uncles). We could not sleep and my mother was crying the whole night. I neither could manage my textbooks and copies nor could complete my homework. My brother and sisters were taken into the room by my brother. I and my mother waited for the arrival of my father for a long time. I did not remember when I slept. I used to sleep with my father but that day, I was alone". (Field note)
He was continuously telling his story and I was silently writing his story on my note book. I had no words to ask him, so I was just listening to him". He continued:
"In the morning, I found myself in the same place where I was studying. My mother was doing some household chores. I asked her if father had arrived but she said 'no' in a weepy voice. In the meantime, our neighboring uncle and grandmother came into our house. They seemed sad with a gloomy face. For some minutes, they were speechless. By seeing them, my mother was more serious and again started crying with a loud voice and asked what had happened to her husband. It was very difficult to just produce a sound. The situation was very piteous. Grandmother held my mother and I was in the lap of the uncle. Again my mother asked them about the situation of our father and they told us he was no more in the world. The dead body of our father was lying in the field of that uncle. After listening to this, mother got fainted and I also couldn't remember what happened after that. Still I cannot believe that it was real and I wish it was only a dream". (Field note)
My Condition as a Mute Listener
Mahadev was sharing his experiences and I was just keeping notes, I was speechless too. Tears were like the clouds in the sky, which were ready to fall down to clear the sky. The situation seemed like, he got someone to share his feelings and I was there to solve the problem. He was looking so grim while he was telling about miserable incident of his father. I had no any words to express sympathy at that moment. I was just listening to him. He was continuously telling his entire life story after his father was killed. Remembering that day and the time, he had survived in the absence of his father; he was almost mad and scared. He caught my fingers and said:
"I get nightmares all the time. I see those people coming and kidnapping my families. I am still afraid that something similar will happen again. Those people who killed my father, could come at any time and intimidate us as they want to settle the case without any inquisition. I've been receiving threats from them that the same thing can happen to me if I do inquiry with the state security men. I used to have suicidal feelings in the beginning. But I thought, if I kill myself, my family will also die. As the eldest child of the family, I am living because of the love for my family". (Field note)
He was very upset in saying all those things. I tried to ask about the incident that happened on that night when his father was taken away. In this respect, he added:
"We searched for our father but got the dead body. After the rituals, we tried to search for the person who had come that night but couldn't. It was at the peak hour of the conflict and no one was there to speak a single word for our help. We couldn't get justice from anyone. There was also another danger that if we report the case to the police then; they could arrest us any time. Thinking that the CPN (Maoist) would again repeat the same accident if they knew that we have reported the police, we could not report it. So we remained silent. After some time, we got to know from the teacher of the school that the CPN (Maoist) party has asked some amount of money because my father was in support of some other party. He had provided some amount but it was not exactly how much the CPN (Maoist) party had demanded. So my father became their target and was killed". (Field note)
A Buzz of Crime Everywhere
At this time, the CPN (Maoist) often executed civilians publicly to create fear, while the government routinely eliminated its perceived enemies through enforced disappearances. Not only CPN (Maoist), both sides committed torture and severe beatings as well as rape and other forms of sexual violence. This report furthermore states that the perpetrators carried out these crimes in particularly violent ways, and families often experienced multiple incidents of abuse and even killed. And after the death of a breadwinner, there also usually placed a heavy burden on families and especially on elder children of the family. They left the school and became a breadwinner of the family.
Struggle for Survive
After that mishap in his family, he had appealed to the government to investigate and find the truth in his father's death. But the government could not officially declare the reality behind his father's death even after a decade of the incident.
Sometimes, he thought to shift his family into a safe place, where he could feel fearless and secured. He wanted to forget the dreadful accident. But due to the cause of economic crisis, he could not migrate from his birthplace where he had lost his father. He was bound to live in that place even though he had an interest of migrating since his family had much grievances and the economic burden when his father was killed.
Some are Schooling Days: A Flood of Grievances
It is obvious that in the Nepali society, the leader of the family is mostly the male member. In this case also his father was the key person for their survival. He was the family's breadwinner. So when Mahadev lost his father, his mother obviously faced the crisis. In this case, his mother was facing difficulties to manage the expenses for the children's studies and clothes when the CPN (Maoist) killed her husband. And then, Mahadev had to discontinue his studies in private school because of the poverty. He, his brother and sister had left that school and joined the public school. Similarly, in the absence of his father, he was bound to do agriculture activities and all labor work at the age of 16. Later, he left the school as he could not attend regularly because of his full time engagement in the field. But he helped his brother and sister in their study. He said that he was helpless and was like an orphan. He added, "My uncle and aunt were in a good condition but they did not help us. They even tried to kick us out of the house".
Social Compassion: Zero to Victims
Furthermore Mahadev said that after his father's death, everyone started hating him and his family rather than supporting them. Similarly they were excluded in many cultural functions. He further added that his agricultural land was captured by his relatives as he was small and no one was there to help him. The relatives and community people also added the sufferings to his family.
My Reflection: Children in Topsy-turvy Situation
Through the story of Mahadev, it can be said that school going children were affected by the CPN (Maoist) revolution. After their parents were killed by the CPN (Maoist) party, they were forced to leave school and get into domestic labor at a time when they should be attending school. Similarly, children have been adversely affected in many ways by the armed conflict in Nepal. They and/ or their parents have been killed or made disabled. They have been psychologically and economically traumatized like Mahadev. Their education has been interrupted. They have been displaced from their education. Their educational development has been affected as a direct result of the armed conflict.
_________________________________________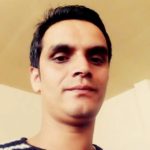 Shree Prasad Devkota is a member of the TRANSCEND Network for Peace, Development and Environment. He is a Kathmandu University graduate, has a Master's in Mathematics Education and M.phl in Development Studies. Currently he is chairperson of SDEF–Sustainable Development and Empowerment Forum, and has worked as a lecturer. He is researcher in the field development sectors in Nepal and has worked as consultant, monitoring and evaluation expert in different I/NGOs. Devkota has been working in the field of education of children, marginalized and socially excluded groups, especially on conflict management regarding the post-conflict situation in Nepal. He has published several research articles in national and international journals. Books: Teacher's Lived Experiences and Contextualized Mathematics, LAP Lambert Academic Publishing, Germany, 2012. Education in Nepal from Dalit Perspective, LAP Lambert Academic Publishing, Germany, 2013. Conflict in School and Its Management by Shree Prasad Devkota and Shiba Bagale, Scholars' Press, Germany, 2015.
This article originally appeared on Transcend Media Service (TMS) on 28 Aug 2017.
Anticopyright: Editorials and articles originated on TMS may be freely reprinted, disseminated, translated and used as background material, provided an acknowledgement and link to the source, TMS: Mahadev: The Cost of Being Different, is included. Thank you.
If you enjoyed this article, please consider a donation to TMS and click here.


This work is licensed under a CC BY-NC 4.0 License.