(Italiano) Superare la paranoia verso la Russia
ORIGINAL LANGUAGES, 4 Sep 2017
Johan Galtung | Centro Studi Sereno Regis – TRANSCEND Media Service
Jondal, Norvegia – luglio 2017
La Norvegia è divisa molto chiaramente in tre parti: il Nord e le due parti del Sud, l'Ovest e l'Est, separate da catene montuose, plateau (vidder) e ampi spazi vuoti (non ci sono abitati fra Notodden nell'Est e Odda nell'Ovest). E poi dalla lingua, cioè da dialetti inconfondibili.
Nell'Est: "norvegese standard" – bokmål – evolutosi dal danese in 400 anni di dominio di Copenhagen, profondamente contestato nel 19° secolo.
Nell'Ovest: l'antico norvegese [~ vichingo, ndt] aveva lasciato più di una netta traccia, la cui risultante fu detta "norvegese nuovo" – nynorsk –, presente anche in parte del Nord.
Ma la differenza essenziale è una cadenza ritmica nell'Ovest e nel Nord, e una certa piattezza nell'Est (flatnorsk, né "jeg" né "eg", "je" per dire io).
Inoltre, anche più importante a questo proposito: l'orientamento geografico.
Nell'alto Nord: verso est, la Russia, ortodosso-zaristi, bolscevichi, putinisti. Un comune voleva perfino passare all'URSS.
Nel basso Nord e nell'Ovest: verso ovest, attraverso Artico e Atlantico verso le FarOer, l'UK, l'Islanda, la Groenlandia, il Canada, gli USA.
Nell'Est: verso sud, verso l'ex-centro politico a Copenhagen; verso il perdurante centro spirituale in Germania (Martin Lùtero); i nuovi e vecchi centri di potere – Bruxelles per l'UE e la NATO; Roma per l'Impero e il Vaticano e per il Trattato di Roma costitutivo della CEE il 1 gennaio 1958.
Un paese diviso, unito dalla sua lunga linea di costa più che dalle valli interne, lacerato in tre direzioni per via di attrazioni esterne.
La paranoia verso la Russia è un articolo di fede in Est-Norvegia. Non altrettanto in Ovest-Norvegia, assente in Nord-Norvegia. E più ci s'addentra a nord, più ci sono contatti e conoscenza, più è positivo l'atteggiamento verso la Russia.
Comunque, il potere politico risiede ad Oslo, Est-Norvegia, con il monopolio su una politica estera proveniente da Bruxelles, dicasi NATO-USA, e anche nel senso di UE – una politica estera compatibile con tutt'e due.
La Russia come nemico "prediletto", da temere, ne era ed è parte. Perché?
Antiche consuetudini dalla scissione del 395 dell'Impero Romano fra un Occidente cattolico e un Oriente ortodosso, confermato dallo Scisma [ortodosso, ndt] del 1054, rafforzato dall'Occidente con l'adozione del latino e della grafia latina, invece lingua e grafia greca ad Oriente, successivamente grafia cirillica per Serbia, Bulgaria e Russia. Tre delitti riassunti in uno: un cristianesimo sbagliato, grafie sbagliate, e poi troppo in là ad est. Tre ragioni valide per accettare il maltrattamento tedesco del debito greco.
Una Russia che minaccia l'Occidente? Storicamente è il contrario. Non la Russia a invadere la Norvegia, bensì i vichinghi nordici a penetrare in Russia conquistando Novgorod e altre città. Il re norvegese Olav Trygvasson a invadere anche oltre, lungo il Volga, convenientemente dimenticato. I Templari teutonici a recare il cattolicesimo ben addentro alle terre ortodosse, in punta di spada.
E poi le gigantesche aggressioni di due psicopatici occidentali – nel senso clinico di narcisisti paranoici: il francese Napoleone, e il tedesco Hitler.
Napoleone l'invase nel 1812 con 600.000 soldati; in Francia ne tornarono 60.000, inseguiti dall' esercito russo. Una disfatta totale per il "genio militare", famoso a Parigi – come da stazione della metropolitana – per le battaglie vinte e per la guerra persa a Londra. I russi occuparono Parigi per breve tempo, tornando quindi alla Russia ferita.
Hitler l'invase nel 1941 per colonizzarla, con 2/3 delle proprie forze armate sul fronte orientale. Una disfatta totale a opera dell'Armata Rossa; la Russia vi perse [però] 27 milioni di vite. Ci fu quindi l'occupazione di settori di Berlino e di Vienna. E il controllo sovietico sugli alleati est-europei della Germania nazista. E della Polonia, attraverso la quale era giunta gran parte della forza d'invasione.
Oggi l'esercito russo avrebbe potuto invadere e conquistare facilmente l'Ucraina e gli stati Baltici, ma non ha fatto nulla del genere. La Russia ha sostenuto i russi ortodossi dell'area ucraina di Donetsk-Luhansk – 16% del territorio col 61% dell'economia -, come avrebbe fatto la Polonia se fossero stati uccisi dai russi ucraini cattolici nell'ovest del paese. In effetti, tutto quanto il combattimento in Ucraina è stato nell'est, sostenuto dagli USA e, sempre meno, dall'Europa, con il chiaro obiettivo di scacciare i russi dall'Ucraina in Russia; operazione altrimenti nota come pulizia etnica. Senza proteste dall'Occidente.
Di fatto la Russia è una parte enorme dell'Europa dall'Atlantico al Pacifico. Con lo stesso individualismo, un elemento distintivo tradizionale d'Europa, forse anche di più, con personalità individuali perfino più pronunciate. Ragione per cui la programmazione economica collettivista non riuscì nell'URSS. Sarebbe potuta riuscire nel molto collettivista Giappone, cosa temuta dagli USA in cima ai propri timori del Giappone, il concorrente.
Di fatto, la cultura russa è parte altrettanto indispensabile della cultura europea nel suo insieme; Dostojevsky-Tol'stoy-Cekhov-Cjaikovsky sono indispensabili quanto Flaubert-Goethe-Shakespeare-Beethoven. Resta da chiedersi ovviamente se quelle culture russe, se non qualunque cultura, siano giunte a coloro che stanno programmando un attacco devastante super-sincronizzato da tutti i siti di lancio per rendere innocua la Russia, sapendo benissimo che il paese è troppo grande per venire occupato. Obiezione: ma la Russia ha piani di guerra per l'Europa orientale. Giusto: dopo Napoleone-Hitler non è così strano che preferisca campi di battaglia al di fuori della propria terra.
Se ne esce se l'Occidente, Norvegia compresa, legge la propria storia. Non c'è bisogno di occhi russi allo scopo, magari dei buoni occhiali. Serve conoscere la Russia; viaggiarci, non come giovani tirocinanti CIA che usano la ferrovia trans-siberiana per spiare e scriverne saggi. Sì, la Russia è indietro sotto molti aspetti, per lo più per essere stata saccheggiata da propri figli e dall'Occidente; il quale odia Putin per aver fermato il saccheggio.
Putin usa le enormi risorse della Russia all'insegna del motto "mai esportare materie prime, lavorarle, intascare il valore agiunto". Che è la dottrina di Manchester che ha arricchito l'Occidente; ma con minori risorse; quelli le rubarono: colonizzazione, in altri termini; oggi, come "assistenza allo sviluppo".
È ora di aprire una porta positiva alla Russia con uno scambio a reciproco e uguale beneficio. Scambi di merci lavorate e di servizi, cooperazione nel sopprimere la speculazione e l'intossicazione da droghe. Soprattutto: rispetto reciproco, non solo vantaggi. Stima, simpatia. Affetto. RUSSIA: ja tjebjà ljubljù. Ti amo.
___________________________________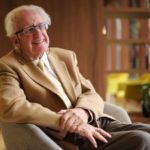 Titolo originale: Overcoming Paranoia about Russia – TRANSCEND Media Service
Traduzione di Miki Lanza per il Centro Studi Sereno Regis
Go to Original – serenoregis.org
Tags:
Healing
,
History
,
Memory
,
Norway
,
Perceptions
DISCLAIMER: The statements, views and opinions expressed in pieces republished here are solely those of the authors and do not necessarily represent those of TMS. In accordance with title 17 U.S.C. section 107, this material is distributed without profit to those who have expressed a prior interest in receiving the included information for research and educational purposes. TMS has no affiliation whatsoever with the originator of this article nor is TMS endorsed or sponsored by the originator. "GO TO ORIGINAL" links are provided as a convenience to our readers and allow for verification of authenticity. However, as originating pages are often updated by their originating host sites, the versions posted may not match the versions our readers view when clicking the "GO TO ORIGINAL" links. This site contains copyrighted material the use of which has not always been specifically authorized by the copyright owner. We are making such material available in our efforts to advance understanding of environmental, political, human rights, economic, democracy, scientific, and social justice issues, etc. We believe this constitutes a 'fair use' of any such copyrighted material as provided for in section 107 of the US Copyright Law. In accordance with Title 17 U.S.C. Section 107, the material on this site is distributed without profit to those who have expressed a prior interest in receiving the included information for research and educational purposes. For more information go to: http://www.law.cornell.edu/uscode/17/107.shtml. If you wish to use copyrighted material from this site for purposes of your own that go beyond 'fair use', you must obtain permission from the copyright owner.