Requiem for the Promised Land
TRANSCEND MEMBERS, 6 Nov 2017
Emanuel E. Garcia, MD | Intrepid Report – TRANSCEND Media Service
31 Oct 2017 – Sometime in the early 1900s my maternal grandparents threw caution to the wind and left the countyside and seaside of Abruzzo, Italy, to settle in South Philadelphia. My grandfather died when I was barely a year old, but my grandmother I can remember. Try as she might, her English never got beyond a few words; yet she raised five children, one of whom became my mother.
I heard that my grandfather worked three jobs during the Great Depression and slept a measly four hours a night in his small two-storey row home for several years so he could make ends meet; and that in the tiny backyard he found enough space to raise pigeons for food.
Rocky Marciano's father came from a village a mere six miles from my grandparents; and when the Rock had earned enough prize-fighting money to give his own parents a trip back to the old country, they returned sooner than they expected: people were struggling, it wasn't easy in their native land in the Fifties.
My mother was the first of the five kids to graduate high school. Her older siblings had to leave school as soon as legally permissible so they could work and help support the family: tailoring, odd jobs and the like. But I grew up not poor, never hungry, and I managed to obtain an education in primary school and high school that still inspires a glow of gratitude, now that I recognise how fortunate I had been.
America was the good country, the great country, to my forebears. And growing up in my not-so-poor, but decidedly not-so-rich, Italian-American neighbourhood, the overarching 'goodness' of the place, despite whatever lapses, was simply ingrained. You had chances, opportunities, openings; the government had your back, for the most part. Sure there were problems—bigotry and classism among them—but they seemed surmountable. Immigrants who worked hard enough could find pay dirt, despite the stigma under which they laboured: I remember a red, white and blue campaign button proudly displayed by my uncle in his 1939 Ford: "I am a greaser, I vote Republican!"
The Civil Rights movement was viewed with suspicion by the Italians—but then again so were the Irish, the Polish and virtually every other competing ethnic group. Then came Vietnam—and something began to happen to that good sense of our good country that had hitherto been indisputable. Yeah, the commies had to be stopped, but when kids from the neighbourhood started to return without limbs, and with a massive naval hospital that housed many of the wounded vets just a few blocks away, the cracks began to appear—cracks that widened to ruptures and fissures when JFK, MLK and RFK were murdered in fairly quick succession.
Curiously enough even among die-hard stalwart patriots, the Warren Commission version of JFK's death was scoffed at. LBJ, so I heard at the table, was behind it. Despite their patriotism, gratitude and faith, my parents and their generation were practical and sensible people: they could smell a lie easily enough, and when the lies began to mount the stench grew unmistakeble and impossible to ignore.
I suppose my mind is wandering back to them as I myself reflect upon the transformation of the country they regarded as the closest thing to a place of justice and hope into a grotesque caricature of itself.
The wars have become endless and the enemies are everywhere. There's plenty of money, but, it seems, in all the wrong places. Big-time bankers have been rewarded for highway robbery while workers can't find enough work to keep up with their health care premiums and the loans for their so-called higher education.
There's plenty of news and information too, but they're serving public relations and celebrity. Discovering fact—let alone truth—in this morass requires stamina, persistence and a willingness to reject the constructed pseudo-reality of the system.
I wonder how my grandparents would feel, were they alive today, to know that a bright hard-working kid from the lower echelons of the ninety-nine percent would now have little chance to find a way; and that, come hell, high water, or both, the one percent would rather bring us all down than relinquish one ill-gotten buck.
___________________________________________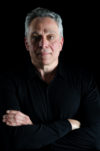 Dr. Emanuel E. Garcia is a member of the TRANSCEND Network for Peace, Development and Environment, an American poet, novelist and physician who now resides in New Zealand. He may be contacted at emanuelegarcia@gmail.com.
Go to Original – intrepidreport.com
DISCLAIMER: The statements, views and opinions expressed in pieces republished here are solely those of the authors and do not necessarily represent those of TMS. In accordance with title 17 U.S.C. section 107, this material is distributed without profit to those who have expressed a prior interest in receiving the included information for research and educational purposes. TMS has no affiliation whatsoever with the originator of this article nor is TMS endorsed or sponsored by the originator. "GO TO ORIGINAL" links are provided as a convenience to our readers and allow for verification of authenticity. However, as originating pages are often updated by their originating host sites, the versions posted may not match the versions our readers view when clicking the "GO TO ORIGINAL" links. This site contains copyrighted material the use of which has not always been specifically authorized by the copyright owner. We are making such material available in our efforts to advance understanding of environmental, political, human rights, economic, democracy, scientific, and social justice issues, etc. We believe this constitutes a 'fair use' of any such copyrighted material as provided for in section 107 of the US Copyright Law. In accordance with Title 17 U.S.C. Section 107, the material on this site is distributed without profit to those who have expressed a prior interest in receiving the included information for research and educational purposes. For more information go to: http://www.law.cornell.edu/uscode/17/107.shtml. If you wish to use copyrighted material from this site for purposes of your own that go beyond 'fair use', you must obtain permission from the copyright owner.