Africa Should Respond to Trump's Racist Rant by Taking the Moral High Ground
AFRICA, 22 Jan 2018
John J Stremlau – The Conversation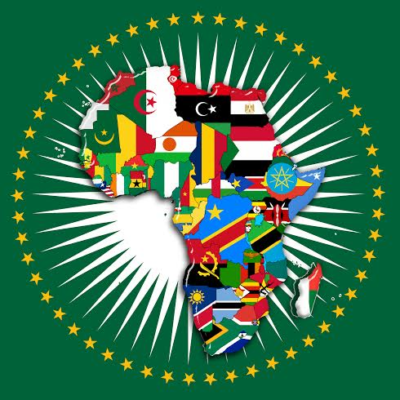 15 Jan 2018 – Official reactions from Africa were appropriately critical of President Donald Trump's credibly reported comments about not wanting more immigrants coming to the US from "shithole" countries. This included all those south of the Sahara. A few reactions even included constructive suggestions.
The African Group of United Nation ambassadors unanimously dismissed the comments as "outrageous, racist and xenophobic". They demanded Trump retract them and apologise. Botswana, Senegal and South Africa summoned US local representatives to be served with a demarche. In normal diplomatic practice this is a stern request for an explanation and is tantamount to a formal protest.
But in dealing with Trump, normal protocols are beside the point.
More than a year after he took office Trump has yet to announce an Africa policy, or even fill important diplomatic positions. He has yet to nominate an Assistant Secretary of State for Africa or an ambassador to South Africa. This means that African leaders lack any policy context in which to frame and guide traditional diplomatic reactions.
The Trump administration's incompetence makes it difficult for African countries to engage Washington in seeking meaningful explanations, much less substantive negotiations. Even at lower working levels sustaining routine relations are complicated by a lack of policy guidance, budgetary uncertainty, and inter-agency management. This affects complex development, environmental, trade or security issues.
Africa's limited resources, institutional capacities and vulnerabilities add to the risks associated with the current state of affairs.
Challenging racism with reason
Ebba Kalondo, chief spokesperson for the African Union said Trump's comment "flies in the face of accepted behaviour and practice". But she then sounded a possibly hopeful note. She added that the US
remains a global example of how migration gave birth to a nation built on strong values of diversity and opportunity. We believe that a statement like this hurts our shared global values on diversity, human rights and reciprocal understanding.
Kalondo's appeal to what Abraham Lincoln famously called "the better angels of our nature" also recalls how Trump's predecessor, Barack Obama, sought to transform troubling moments into what he suggested could be "teachable moments".
In this spirit prominent African Americans, such as popular TV news pundit Joy Reid, have responded to Trump with positive reminders. Reid informed her viewers that her mother is a professor who immigrated from Guyana and her father a successful Congolese-American geologist. Other successful Africans are also speaking out. This affirms that Kalondo's reference to enduring shared global values may not ring as hollow as Trump's bigoted comments might cause us to fear.
This does not deny the immediate danger posed by Trump. As a New York Times editorial reminded readers the day after the reported comment and his attempt to retract it:
Mr Trump is not just a racist, ignorant, incompetent and undignified. He is also a liar … And still supporting Trump are a substantial number of the 63 million voters who elected him. It is these people, albeit not a national minority, who he continues to court, with his denigration of immigrants and especially those of African origin.
Trump's comments can be viewed as a reflection of his personal animus and a conviction that they will play well with his political base.
Further complicating any effort to hold Trump and his supporters to account is that he's repeatedly said he "is the least racist person he knows". Polling suggests that most of his political supporters also believe they're not racists.
Such denials have a long history in US politics. They are at the heart of America's ongoing struggle for racial justice as recounted in "The Nationalist's Delusion" by Adam Serwer.
Trump and his white nationalist supporters will also never concede that the history of slavery and colonial exploitation perpetrated by their own American and European ancestors contributed to Africa's problems of economic underdevelopment and political balkanisation.
Time to break with protocol
African governments and non-governmental groups are right to voice outrage in reaction to Trump's outbursts, and to criticise his behaviour.
But they need to do more. They can encourage and cooperate directly with those in Congress, African-Americans and the growing network of civil society groups opposed to Trump. This may bend, or even violate, traditional diplomatic practice. But Trump's own disregard for international principles and norms justifies using alternative methods and interventions.
Having America as a more politically capable, willing and acceptable partner is surely in Africa's long-term interests. This aspiration can be rooted in the same values as the pan-African democratic vision enshrined in the AU's Constitutive Act. The vision was championed more than a decade ago under the banner of an African Renaissance. It is based on shared commitments to democratic cooperation, greater collective self-reliance and eventual democratic integration. But it is floundering and could founder.
If Americans succeed in resisting Trump and reconsolidating their democracy, then this could lend critical support for African democrats who still believe in the shared vision that the AU's Kolondo refers to.
_______________________________________________

John J Stremlau – 2017 Bradlow Fellow at SA Institute of International Affairs, Visiting Professor of International Relations, University of the Witwatersrand
Republish The Conversation articles for free, online or in print, under Creative Commons license.
Go to Original – theconversation.com
DISCLAIMER: The statements, views and opinions expressed in pieces republished here are solely those of the authors and do not necessarily represent those of TMS. In accordance with title 17 U.S.C. section 107, this material is distributed without profit to those who have expressed a prior interest in receiving the included information for research and educational purposes. TMS has no affiliation whatsoever with the originator of this article nor is TMS endorsed or sponsored by the originator. "GO TO ORIGINAL" links are provided as a convenience to our readers and allow for verification of authenticity. However, as originating pages are often updated by their originating host sites, the versions posted may not match the versions our readers view when clicking the "GO TO ORIGINAL" links. This site contains copyrighted material the use of which has not always been specifically authorized by the copyright owner. We are making such material available in our efforts to advance understanding of environmental, political, human rights, economic, democracy, scientific, and social justice issues, etc. We believe this constitutes a 'fair use' of any such copyrighted material as provided for in section 107 of the US Copyright Law. In accordance with Title 17 U.S.C. Section 107, the material on this site is distributed without profit to those who have expressed a prior interest in receiving the included information for research and educational purposes. For more information go to: http://www.law.cornell.edu/uscode/17/107.shtml. If you wish to use copyrighted material from this site for purposes of your own that go beyond 'fair use', you must obtain permission from the copyright owner.
One Response to "Africa Should Respond to Trump's Racist Rant by Taking the Moral High Ground"