Is Oxford University Complicit in Aung San Suu Kyi's Genocide Denial?
TRANSCEND MEMBERS, 26 Feb 2018
Maung Zarni | Open Democracy - TRANSCEND Media Service
Just as Suu Kyi dismisses allegations of Myanmar's international human rights crimes as designed to tarnish the image of Myanmar, the administration at Oxford University considers this a "public relations" issue.
19 Feb 2018 – When reality goes off the chart of what is thinkable, fiction is no match.
That Oxford University's most iconic living graduate Aung San Suu Kyi may find herself at the International Criminal Court for her "complicity of silence in crimes against humanity" and even a genocide will go down in history as one such extraordinary tale.  Yet as the UN Special Rapporteur on the human rights situation in Myanmar, Yanghee Lee made unequivocally clear in her 6-minute interview with UK's Channel 4 News on 14 February: this is no hyperbole.
In the eyes of many conscientious people, the Nobel Peace Prize winner and former icon of freedom, human rights and democracy has lost her hard-earned moral authority and the image as the "Queen of Democracy" for her role in what UN officially calls "a textbook example of ethnic cleansing" of nearly 700,000 Rohingyas of Myanmar in the last 6 months.
The finger pointing at the Oxford-educated Burmese politician comes not from her old nemesis, that is, the Burmese generals, who had routinely vilified her in their state-controlled media for several decades during her 15-years of house arrest.  Quite the opposite: former admirers and supporters such as Desmond Tutu, the Irish singer Bono who composed "Walk On," a song dedicated to Suu Kyi; Sir Geoffrey Nice, former Prosecutor in the case against Slobodan Milosevic, who shared the televised Rule of Law Roundtable at LSE with her when she first returned to Britain in 2012; Head of the Human Rights Council Zeid bin Ra'ad Zeid al-Hussein and the Special Rapporteur on the human rights situation in Myanmar, Yanghee Lee, from the Republic of Korea, who, like many Asian women, considered the Burmese "a role model" – all have turned against her, bitterly disappointed at Suu Kyi's "callous dismissal" of credible allegations as the UN Human Rights Chief put it, of mass atrocities under her watch.
Alarming parallel
In an alarming parallel, both Suu Kyi and Oxford University show a similar indifference to concerns regarding the persecution of the Rohingya – a prolonged history.
Aung San Suu Kyi's government routinely issues blanket denials in response to any credible findings about its mass graves of Rohingyas executed in cold-blood; systematic and pervasive use of rape against Rohingya women and girls; or destruction of over 340 Rohingya villages in an area covering 100 kilometres.
Suu Kyi has shown a similar indifference to these concerns. In her internal memo to the UN Secretary General Antonia Gunterres, Pramila Patten, UN envoy on sexual violence in conflict, reportedly wrote that the "meeting with the state counsellor was a cordial courtesy call of approximately 45 minutes that was, unfortunately, not substantive in nature." Suu Kyi expressed the "belief" that those (688,000 Rohingyas) who fled did so due to an affiliation with terrorist groups, and did so to evade law enforcement," according to the Guardian (12 Feb 2017).
Meanwhile over 80 scholars, activists and public intellectuals including Gayatri Spivak, Noam Chomsky, Johan Galtung, Gregory Stanton, and Barbara Harrel-Bond have publicly sent a letter of concern to the Vice Chancellor of Oxford University, Louise Richardson, an expert on terrorism, regarding Oxford University Press's choice of expert to opine on the victims of Burmese genocide which Suu Kyi is accused of 'presiding over', 'whitewashing' and 'denying'.  Dr Jacques Leider is a well-known adviser to the Myanmar military who denies Rohingya identity, their unique history, and the crime of genocide the group has been subjected to for decades. The letter has been accompanied by a chorus of over 1,500 on-line citizens worldwide, who have signed a petition to Vice Chancellor Richardson, echoing these concerns of scholars and public intellectuals about the roles both Oxford University and Suu Kyi are playing in the still on-going genocide of Myanmar's Rohingya Muslims.
The Vice Chancellor and her team have chosen so far not to even acknowledge the receipt of the letter of concerns (dated 5 Feb 2017).  Additionally, they did not respond to the genuine offer of assistance made in writing by the renowned post-colonial scholar Gayatri Spivak of Columbia University, an offer to help them select a scholar who will meet the standards of scholarly integrity regarding Rohingya history and identity. As a follow-up to the letter to the VC, Professor Spivak wrote, "I did indeed insist that future readers of the Oxford history not read a biased account of the Rohingya. The UN considers the Rohingya situation to be certainly ethnic cleansing and even genocide…. Professor Amartya Sen (an Honorary Fellow at All Souls College, Oxford) has called it a slow genocide. It is not necessary to take any political position in a scholarly entry. But the account must be impartial. I strongly recommend that the Press locate an impartial scholar to write the entry. I am in Calcutta, away from my desk. I will, however, be happy to help you in this matter if necessary."
Just as Suu Kyi and her office have consistently dismissed the allegations and findings of Myanmar's international human rights crimes against the Rohingya as "fake news" designed to tarnish the image of Myanmar, the administration at Oxford University apparently considers this challenge primarily a "public relations" issue concerning regard for the reputation of the Oxford University Press in Myanmar's still unfolding campaign of destruction targeted at the Rohingya people as a group.
The written response from Oxford University Press on-line editor Louis Gulino to a group of East Oxford residents and the Vicar of Cowley St John's Parish who also wrote to the Vice Chancellor, urged that any future correspondence should be directed at the publicity office of the OUP.  While OUP's clear concern about its public relations is understandable in the light of such scandals as that which exposed shady ties between the Gaddafi regime of Libya and the London School of Economics in 2011, OUP assurances to date are inadequate.
Ella Percival, Communications Manager, emailed this response on 8 February: "As this is a publishing matter, the first stage of this process is for Oxford University Press to follow these review procedures and, if necessary, implement a more detailed review. If the article does not meet our strict standards of scholarly integrity, it will, of course, not be published. Please rest assured that this decision is currently being considered.  We are very aware that the history of the Rohingya is a complex and contentious area of research and, as always, the goal of the Press is to represent this history with accuracy, balance, and sensitivity."
Also see the official statement now up at the OUP site. Here OUP is arguing that their strict refereeing process ensures fairness and accuracy. This does not appear to have been the case with the commissioning of the article in the first place. The fact that only Rohingya communalism was made the focus of the article suggests that there is at least a tacit acceptance that the opposing Buddhist community's claim of its own authenticity as an ethnic group, which is not the case, is going unchallenged. Given the controversy over the history and ethnic "indigeneity" within Rakhine (which the OUP seems to believe only concerns doubts about the Rohingya), it would be necessary for fairness for an equivalent piece examining Rakhine Buddhist communalism to be commissioned and published simultaneously with the piece on the Rohingya.
This has not been done. OUP has in effect taken sides by focusing on the Rohingya in this controversy. For example, at no point did OUP consult one of the only history professors specialising in Rakhine religious communalism as a referee, Michael Charney of the School of Oriental and African Studies at the University of London. His University of Michigan doctoral thesis (1999) focused on the subject of religious communalism in Rakhine up through the colonial period and the SOAS  professor has continued to write on the region since.
Taking sides
Besides these failures by the OUP editors, the non-responses from the Vice Chancellor taken together with their press office spin demonstrate little understanding by the leaders and managers of the University of our concerns both on ethical and intellectual grounds. In numerous interviews – made available in Burmese translation to the Burmese readership inside Myanmar, as well as in public events including the ones sponsored by the Burmese military, the commissioned expert, Dr Jacques Leider, has repeatedly said that Rakhine identity is a "real ethnic identity" whereas the Rohingya group identity is an "invented political identity" by politically motivated Muslims in the 1950's, the promotion of which has been revived only in the 1990's, in spite of all the historical and official evidence available to the contrary.
Yet in the social sciences, for example, it has been generally agreed since the publication of the late Benedict Anderson's influential work "Imagined Communities: Reflections on the Origin and Spread of Nationalism" (1983), that nations, national sentiments and national identities are all products of collective imaginations. They are all social inventions.
Furthermore, OUP's selection of a French-educated expert on Myanmar with known ties to the Myanmar military from amongst the myriad of qualified scholars of Myanmar is only one of the ways in which Oxford University is involved with the Myanmar government. Oxford University has institutional ties with Yangon University, known to us as a platform for propagating justifications for the Burmese genocide, and Oxford-based or -trained Burmese who openly espouse anti-Rohingya racism in their Burmese-language social media posts on Facebook, the most widely-used medium that has been deployed for the incitement to commit genocide against the Rohingya, intentionally spreading misinformation designed to disparage the Rohingya and their claims of extreme repression and persecution.
In response to Aung San Suu Kyi's appeal or "challenge" made during her visit to Oxford in 2012 during which she had conferred upon her an Honorary Doctorate, the University – then under the vice-chancellorship of John Hood – established an institutional link with Yangon University with the aim of helping to revamp higher education in a country reeling from 50-years of intellectual isolation and the absence of academic freedom. The British Government is said to have footed the bill of 4 million GBP.  Who indeed would object to a western university of Oxford's calibre helping to improve the quality of Burmese university education?
Yangon University
But the problem is that the repressive character of the higher education sector in Burma has not changed, in spite of all the talk about democratic transition.  Recent news reports indicate that Yangon University still does not have any administrative or intellectual autonomy from the Ministry of Education.  Recently, the same Ministry expelled over 3 dozen students for holding a protest demanding an increase in the educational budget for universities, as the UN Special Rapporteur on the human rights situation in Myanmar Yanghee Lee pointed out in her Final Statement on Myanmar (dated 1 February 2018).
Suu Kyi's own government stands accused of resorting to the old "repressive tactics" in the face of allegations of its criminal responsibility in the case of "a textbook example of ethnic cleansing" of the Rohingya, to borrow the words of UN Secretary General Antonio Gunterres. Most troublingly, the Yangon University website openly echoes the government's blatant denial that the Rohingya exist, despite all historical and official evidence to the contrary. And many of its recent graduates join the loud chorus of Burmese voices which deny any wrong-doing is being committed by Myanmar, both from the government and the country's above-the-law military.
Any scholar of genocides knows that the denial and dismissal of allegations of international state crimes including crimes against humanity and genocide has been a common feature in the systematic destruction of peoples and communities, from Nazi Germany to Rwanda, from Indonesia's genocide of the Chinese to Bosnia and S. Sudan. The fact that Yangon University, its faculty and graduates are engaged in this classic denial of atrocities, should be an alarm call and a serious concern for Oxford University administration.
Finally, some well-known Burmese researchers who have been brought to Oxford University for research and academic residency have been observed spreading verifiable misinformation, 'fake News' in today's parlance, including such allegations as that the "Bengali", a Burmese racial slur in reference to the Rohingya, have been engage in burning down their own homes. Khin Mar Mar Kyi, Aung San Suu Kyi's Gender Scholar based at Lady Margaret Hall, Oxford, is not alone in having been spotted sharing, approvingly, such official Myanmar Government propaganda on her Facebook page.
Recently, British Foreign Secretary Boris Johnson was seen on Britain's Channel 4 News directly confronting Win Myat Aye, the Minister for Social Welfare and Aung San Suu Kyi's point man on the humanitarian crisis, during a visit to the affected Rohingya region of Western Myanmar. Win Myat Aye was caught on camera repeating the official lie that "they (688,000 Rohingyas who fled to Bangladesh as the result of Myanmar military's scorched earth "security clearance operations" since August) torched (their own villages)". Johnson's incredulous and instant response was, "why would they do that"? Subsequently, the Foreign Secretary told the media that he believed Myanmar was putting out these "farcical tales" in order to cover up its "industrial scale ethnic cleansing".
Setting standards?
When it comes to standards for truth-telling, politicians, government officials and political leaders are not the first people in the world that anyone would turn to. However, when Oxford University – seen globally as a standard bearer in academic knowledge production and expected to uphold high standards of excellence in research, scholarship and publishing of intellectual integrity, factual accuracy and fairness in interpretation – finds itself peddling such a consistently false perspective, it is high time that the leadership of the University reviewed its institutional ties to Myanmar's higher education sector.
On 29 January, the student-run Oxford Union devoted an evening of discussion on the subject of genocides in Rwanda, Cambodia, S. Sudan and Myanmar during which 4 scholars and practitioners of international law and activism against genocides took part. As the Burmese speaker on the panel, I thanked the Union and its bright, international, interested student audience for organizing and attending in large numbers a debate on subjects as grim and inhuman as these genocides. And I specifically called their attention to the complicity of Oxford University in my country's on-going genocide of the Rohingya people.
Even the undergraduate students at St Hugh's, Suu Kyi's alma mater, voted to drop her name from their Junior Common Room and the college stored away her portrait, once hung proudly on its wall, into "a secure location" as of September 2017 while her government was accused of ethnic cleansing of the Rohingya.
Oxford students have indeed consistently shown their humane concerns as well as intellectual curiosity about genocides, past and present. But their university ought to stop letting itself be used, wittingly or not, by individual scholars and experts whose denialist stance on the Rohingya, their identity, history and sufferings should be ground for the withdrawal of commissioned work, professional ties, and support.
By all the current indications, Suu Kyi will be unable to salvage her condemned name at the 11th hour of her political career. But the administration of the University of Oxford still have a chance to do the right thing and avoid being recorded in the annals of genocide as a by-stander at best, complicit at worst, in the ongoing Burmese genocide.
______________________________________________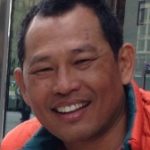 A Buddhist humanist from Burma, Maung Zarni is a member of the TRANSCEND Network for Peace Development Environment, former Visiting Lecturer with Harvard Medical School, specializing in racism and violence in Burma and Sri Lanka, and Non-resident Scholar in Genocide Studies with Documentation Center – Cambodia.  His analyses have appeared in leading newspapers including the New York Times, The Guardian and the Times. Among his academic publications on Rohingya genocide are The Slow-Burning Genocide of Myanmar's Rohingyas (Pacific Rim Law and Policy Journal), An Evolution of Rohingya Persecution in Myanmar: From Strategic Embrace to Genocide, (Middle East Institute, American University), and Myanmar's State-directed Persecution of Rohingyas and Other Muslims (Brown World Affairs Journal, forthcoming). He holds a PhD (U Wisconsin at Madison) and a MA (U California), and has held various teaching, research and visiting fellowships at the universities in Asia, Europe and USA including Oxford, LSE, UCL Institute of Education) , National-Louis, Malaya, and Brunei. He is the recipient of the "Cultivation of Harmony" award from the Parliament of the World's Religions (2015).
Go to Original – opendemocracy.net
DISCLAIMER: The statements, views and opinions expressed in pieces republished here are solely those of the authors and do not necessarily represent those of TMS. In accordance with title 17 U.S.C. section 107, this material is distributed without profit to those who have expressed a prior interest in receiving the included information for research and educational purposes. TMS has no affiliation whatsoever with the originator of this article nor is TMS endorsed or sponsored by the originator. "GO TO ORIGINAL" links are provided as a convenience to our readers and allow for verification of authenticity. However, as originating pages are often updated by their originating host sites, the versions posted may not match the versions our readers view when clicking the "GO TO ORIGINAL" links. This site contains copyrighted material the use of which has not always been specifically authorized by the copyright owner. We are making such material available in our efforts to advance understanding of environmental, political, human rights, economic, democracy, scientific, and social justice issues, etc. We believe this constitutes a 'fair use' of any such copyrighted material as provided for in section 107 of the US Copyright Law. In accordance with Title 17 U.S.C. Section 107, the material on this site is distributed without profit to those who have expressed a prior interest in receiving the included information for research and educational purposes. For more information go to: http://www.law.cornell.edu/uscode/17/107.shtml. If you wish to use copyrighted material from this site for purposes of your own that go beyond 'fair use', you must obtain permission from the copyright owner.