Clearing the Radioactive Rubble Heap That Was Fukushima Daiichi, 7 Years On
ENERGY, 19 Mar 2018
Tim Hornyak | Scientific American – TRANSCEND Media Service
The water is tainted, the wreckage is dangerous, and disposing of it will be a prolonged, complex and costly process.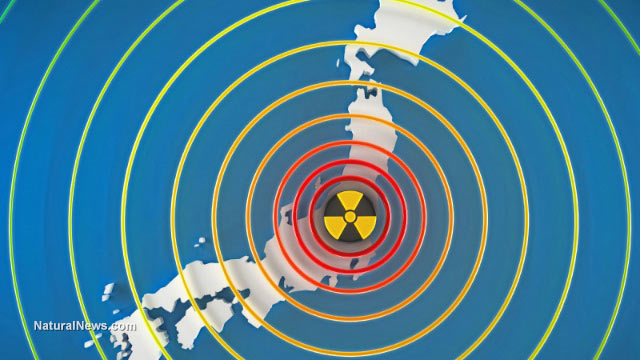 9 Mar 2018 – Seven years after one of the largest earthquakes on record unleashed a massive tsunami and triggered a meltdown at Japan's Fukushima Daiichi nuclear power plant, officials say they are at last getting a handle on the mammoth task of cleaning the site before it is ultimately dismantled. But the process is still expected to be a long, expensive slog, requiring as-yet untried feats of engineering—and not all the details have yet been worked out.
When the disaster knocked out off- and on-site power supplies on March 11, 2011, three of the cooling systems for the plant's four reactor units were disabled. This caused the nuclear fuel inside to overheat, leading to a meltdown and hydrogen explosions that spewed out radiation. The plant's operator, Tokyo Electric Power Co. (TEPCO), responded by cooling the reactors with water, which continues today. Meanwhile thousands of people living in the surrounding area were evacuated and Japan's other nuclear plants were temporarily shut down.
In the years since the disaster and the immediate effort to stanch the release of radioactive material, officials have been working out how to decontaminate the site without unleashing more radiation into the environment. It will take a complex engineering effort to deal with thousands of fuel rods, along with the mangled debris of the reactors and the water used to cool them. Despite setbacks, that effort is now moving forward in earnest, officials say. "We are still conducting studies on the location of the molten fuel, but despite this we have made the judgment that the units are stable," says Naohiro Masuda, TEPCO's chief decommissioning officer for Daiichi.
Waterworks
Completely cleaning up and taking apart the plant could take a generation or more, and comes with a hefty price tag. In 2016 the government increased its cost estimate to about $75.7 billion, part of the overall Fukushima disaster price tag of $202.5 billion. The Japan Center for Economic Research, a private think tank, said the cleanup costs could mount to some $470 billion to $660 billion, however.
Under a government roadmap, TEPCO hopes to finish the job in 30 to 40 years. But some experts say even that could be an underestimate. "In general, estimates of work involving decontamination and disposal of nuclear materials are underestimated by decades," says Rod Ewing, a professor of nuclear security and geological sciences at Stanford University. "I think that we have to expect that the job will extend beyond the estimated time."
The considerable time and expense are due to the cleanup being a veritable hydra that involves unprecedented engineering. TEPCO and its many contractors will be focusing on several battlefronts.
Water is being deliberately circulated through each reactor every day to cool the fuel within—but the plant lies on a slope, and water from precipitation keeps flowing into the buildings as well. Workers built an elaborate scrubbing system that removes cesium, strontium and dozens of other radioactive particles from the water; some of it is recirculated into the reactors, and some goes into row upon row of giant tanks at the site. There's about one million tons of water kept in 1,000 tanks and the volume grows by 100 tons a day, down from 400 tons four years ago.
To keep more water from seeping into the ground and being tainted, more than 90 percent of the site has been paved. A series of drains and underground barriers—including a $325-million* supposedly impermeable "wall" of frozen soil—was also constructed to keep water from flowing into the reactors and the ocean. These have not worked as well as expected, though, especially during typhoons when precipitation spikes, so groundwater continues to be contaminated.
Despite the fact contaminated water was dumped into the sea after the disaster, studies by Japanese and foreign labs have shown radioactive cesium in fish caught in the region has fallen and is now within Japan's food safety limits. TEPCO will not say when it will decide what to do with all the stored water, because dumping it in the ocean again would invite censure at home and abroad—but there are worries that another powerful quake could cause it to slosh out of the tanks.
Fuel Mop-Up
A second major issue at Fukushima is how to handle the fuel¾the melted uranium cores as well as spent and unused fuel rods stored at the reactors. Using robotic probes and 3-D imaging with muons (a type of subatomic particle), workers have found pebbly deposits and debris at various areas inside the primary containment vessels in the three of the plant's reactor units. These highly radioactive remains are thought to be melted fuel as well as supporting structures. TEPCO has not yet worked out how it can remove the remains, but it wants to start the job in 2021. There are few precedents for the task. Lake Barrett—director of the Three Mile Island nuclear plant during its decommissioning after a partial meltdown at the Middletown, Pa., facility in 1979—says TEPCO will use robots to remotely dig out the melted fuel and store it in canisters on-site before shipping to its final disposal spot. "This is similar to what we did at Three Mile Island, just much larger and with much more sophisticated engineering because their damage is greater than ours was," Barrett says. "So although the work is technically much more challenging than ours was, Japan has excellent technological capabilities, and worldwide robotic technology has advanced tremendously in the last 30-plus years."
Shaun Burnie, senior nuclear specialist with Greenpeace Germany, doubts the ambitious cleanup effort can be completed in the time cited, and questions whether the radioactivity can be completely contained. Until TEPCO can verify the conditions of the molten fuel, he says, "there can be no confirmation of what impact and damage the material has had" on the various components of the reactors—and therefore how radiation might leak into the environment in the future.
Although the utility managed to safely remove all 1,533 fuel bundles from the plant's unit No. 4 reactor by December 2014, it still has to do the same for the hundreds of rods stored at the other three units. This involves clearing rubble, installing shields, dismantling the building roofs, and setting up platforms and special rooftop equipment to remove the rods. Last month a 55-ton dome roof was installed on unit No. 3 to facilitate the safe removal of the 533 fuel bundles that remain in a storage pool there. Whereas removal should begin at No. 3 sometime before April 2019, the fuel at units No. 1 and 2 will not be ready for transfer before 2023, according to TEPCO. And just where all the fuel and other radioactive solid debris on the site will be stored or disposed of long-term has yet to be decided; last month the site's ninth solid waste storage building, with a capacity of about 61,000 cubic meters, went into operation.
As for what the site itself might look like decades from now, cleanup officials refuse to say. But they are quick to differentiate it from the sarcophagus-style containment of the 1986 Chernobyl catastrophe in the Soviet Union, in what is now Ukraine. Whereas the Chernobyl plant is sealed off and the surrounding area remains off-limits except for brief visits—leaving behind several ghost towns—Japanese officials want as many areas as possible around the Daiichi site to eventually be habitable again.
"To accelerate reconstruction and rebuilding of Fukushima as a region, and the lives of locals, the key is to reduce the mid- and long-term risk," says Satoru Toyomoto, director for international issues at the Ministry of Economy, Trade and Industry's Nuclear Accident Response Office. "In that regard, keeping debris on the premises without approval is not an option."
*Editor's Note (3/10/18): This sentence was edited after posting. The original incorrectly reported the cost as $325 billion.
Go to Original – scientificamerican.com
DISCLAIMER: The statements, views and opinions expressed in pieces republished here are solely those of the authors and do not necessarily represent those of TMS. In accordance with title 17 U.S.C. section 107, this material is distributed without profit to those who have expressed a prior interest in receiving the included information for research and educational purposes. TMS has no affiliation whatsoever with the originator of this article nor is TMS endorsed or sponsored by the originator. "GO TO ORIGINAL" links are provided as a convenience to our readers and allow for verification of authenticity. However, as originating pages are often updated by their originating host sites, the versions posted may not match the versions our readers view when clicking the "GO TO ORIGINAL" links. This site contains copyrighted material the use of which has not always been specifically authorized by the copyright owner. We are making such material available in our efforts to advance understanding of environmental, political, human rights, economic, democracy, scientific, and social justice issues, etc. We believe this constitutes a 'fair use' of any such copyrighted material as provided for in section 107 of the US Copyright Law. In accordance with Title 17 U.S.C. Section 107, the material on this site is distributed without profit to those who have expressed a prior interest in receiving the included information for research and educational purposes. For more information go to: http://www.law.cornell.edu/uscode/17/107.shtml. If you wish to use copyrighted material from this site for purposes of your own that go beyond 'fair use', you must obtain permission from the copyright owner.