The Great March of Return – Gaza, Palestine
PALESTINE - ISRAEL, 7 May 2018
Dr. Izzeldin Abuelaish – TRANSCEND Media Service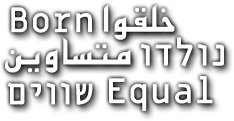 2 May 2018 – The Palestinian popular peaceful and non-violent demonstration started on the Land Day, March 30, and will continue until Palestinian Catastrophe, Nakba, May 15. Palestinians are war weary and demand freedom and peace of mind. These popular protests are the result of despair and frustration. They have to remind and urge the international community to acknowledge the Palestinian protracted suffering, intimidation and oppression. No one can prevent Palestinians from dreaming, that is the essence of the Great March of Return, a public, peaceful, and non-violent march to a nation's dreams to be free and independent, with equal rights as any other nation in this world, to exercise our sovereignty on our land and resources.
We have the right to dream about what we want to be and what we want to achieve. Should the Palestinian citizen not have the right to one day live in a free state, with clean streets, neighborhoods and water, with decent housing, real schools, and job opportunities, with integrated education and training? Should the Palestinian citizen not have the right to move freely in his/her own country, with the world reassuring their personal security when he/she speaks out in the affairs of society and the state? Is it not the right of the Palestinian people to be reassured about the future of their children? That they will not live in societies suffocated by the whips of power and crises of unemployment and poverty and the absence of economic and social security Is it not the right of the Palestinians to dream of a better tomorrow for their society?
The dream is the thing left to us from the legacy of time, which no one can hold us accountable for and not to achieve, it is our personal right to life, which nothing is left in it except what the others did and what they left. They left their nausea and prejudiced it; making life dark catacombs, dark and blocked passageway, vestibule, and reported and denied our dreams made it a kind of oblivion and pitfalls.
What options did Israel leave to the Palestinian people? Israel left the famous Nos; no to military resistance, no to peaceful popular rallies, no to the Palestinian people's right to dream, no recognition of the Palestinian state, no to Jerusalem as the capital of Palestine, no to the Right of Return of the refugees and no to the 1967 borders.
The Palestinian people will not accept their sufferings and life of homelessness will continue. The world demands and asks the people who are under occupation be patient and restrained, but what strange and odd logic to ask the victim or patient not to express their plight?
No one can predict, prescience, foresight, insight the consequences and where these public and peaceful demonstrations leads to. The only sure consequence is more killing and wounded and suffering and hatred.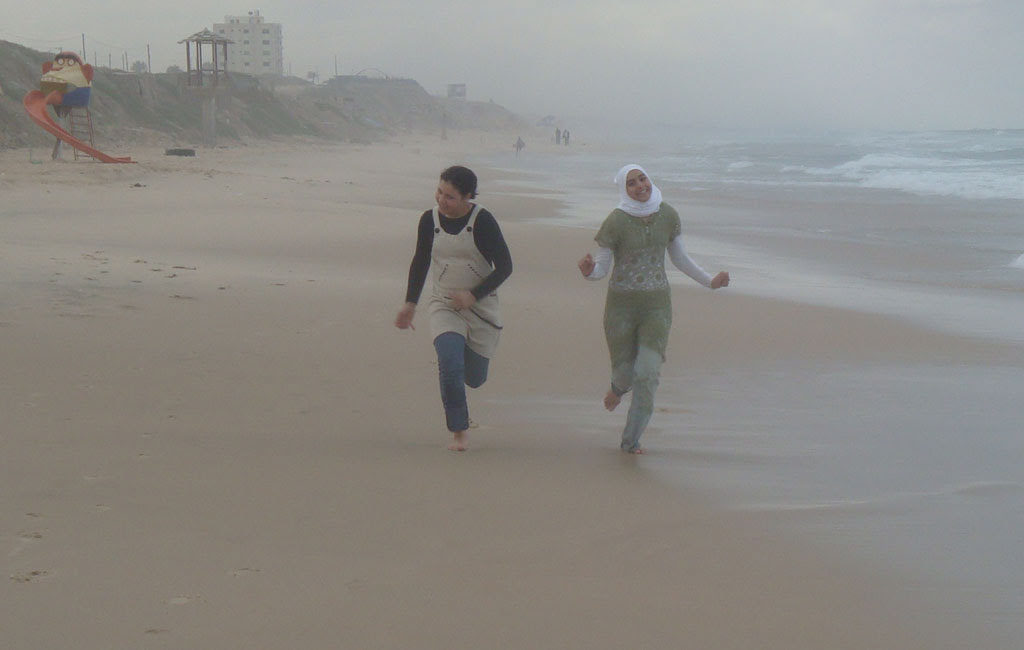 The Jewish people dreamed of a home in Palestine based on historical ties to the land and the imagination that Palestine was a land without a nation. The ethnic cleansing and the continuous uprooting of Palestinians from their homeland allowed for the formation of the State of Israel, and continuous settlement building will leave Palestine as a nation without land. If the Jews have a historical right in Palestine that date back more than 2000 years, surely this right is based on historic settlement and not because that land could have been defined as a nation under modern definitions. If historic settlement justifies any right to land, how then do the Palestinians who were expelled in 1948, "just" 70 years ago, not have a right to this same land? The Israeli people are preparing for the celebrations of the 70th anniversary of the establishment of the State of Israel, which was built on the appeal of a return to a land lost almost 3000 years ago, while the Palestinians yearn for the evidence-based return to a 70-year old reality, many living a small distance from their previous homes.
The Israelis' dream is incomplete as long as the Palestinian's dream is not fulfilled. Israelis succeeded in almost all areas, but still lack the most important and vital need in life: to live in peace without fear and have good relations with neighbors. The Global Peace Index, or GPI, is based primarily on good relations with neighbors, respect for the rights of others, the equal distribution of resources, and the free flow of information. Israel is ranked 144 and Palestine 145 out of 163 nations.
The only way to improve the GPI for Israel and Palestine is by moving forward together, striving for peace, health, and freedom for the Palestinians and Israelis. Peace is where people are safe, secure, free, and healthy and live in harmony in the present and the future. We must face reality with courage, acknowledge that both nations are alive, and have the rights to live, equally free and in peace as good neighbors.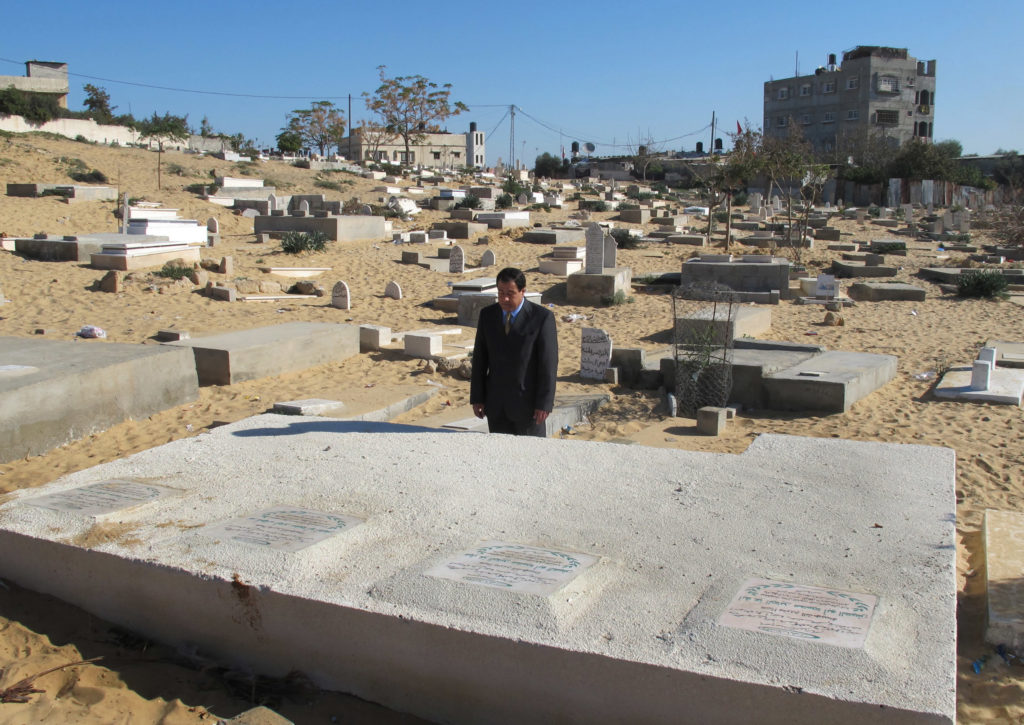 Palestinians are a nation and people with history, civilization, potential, dreams and hopes. Palestinians are protesting to tell the whole world that the Palestinian people are a living nation and we will not die, and to remind the world that Palestinians are a nation still living under occupation. Palestinian people aspire to freedom and independence. No one can erase or deny the existence of Palestine and the Palestinians. It is deeply rooted and spreading in the minds, hearts, and souls, in every cell and every spirit. No one asks people to coexist or accept injustice by having one side bow their heads and rely on a solution that is just and good for only the other side. This is injustice. Injustice leads to violence and violence begets violence and hatred. As long as the occupation continues, the hatred will continue, and the cycle will not end.
Israel cannot put an end to these marches or deter by force and take away the dreams and hopes of the Palestinian people that they believed in. Israeli leaders must learn from previous experiences: Prime Minister Rabin dreamed of seeing Gaza sinking and drowning Gaza in the sea and he used the military machine and breaking bones policies during the First Intifada. Rabin God bless his soul went and Gaza is still high, lofty, proud and did not and will never sink in the sea. He realized that military means would never put an end to the conflict. He said in Oslo, enough bloodshed and peace is the only way.
Prime Minister Begin tried hard to return Gaza back to Egypt. Begin has gone and Gaza remained steadfast and has present and future.  Ariel Sharon preferred unilateral withdrawal and exit from Gaza leaving it as a large prison and closes its doors behind him. Sharon left, and Gaza remained loftier, stronger and more determined.
Palestinians harbor no desire for revenge and do not hate anyone. Palestinians are people with potential, hopes and dreams. We are people who want to succeed and be free and we want others to be free.
It is time to do something, it is urgent, and nothing is impossible. Truth goes side by side with responsibility. It is the responsibility of all. The world and Israel with the Palestinians can put an end to this protracted conflict through positive steps by recognizing and justice, freedom, and the legitimate and equal rights of all peoples.
They need to heal and close the wound completely. The 'ultimate deal' is the realization of the Holy Land is the land of peace. In partnership, Palestinians and Israelis can all live in this land – Muslims, Christians and Jews – as equal citizens of Abrahamic faiths. Heal the wounds, and wipe the tears. Do not look backwards – look forward and learn the lessons.
_________________________________________________
Dr. Abuelaish is currently associate professor of global health at the University of Toronto and author of I Shall Not Hate: A Gaza Doctor's Journey on the Road to Peace and Human Dignity (2011). He was born and raised in the Jabalia refugee camp in Gaza and has been involved with humanitarian and reconciliation efforts for most of his life, and a champion of women's rights.  In January, 2009, Dr. Abuelaish's three daughters and niece were killed by Israeli tank fire directed at his home, during Israel's incursion into the Gaza strip. He founded the Daughters for Life Foundation in their memory http://daughtersforlife.com.
Join the BDS-BOYCOTT, DIVESTMENT, SANCTIONS campaign to protest the Israeli barbaric siege of Gaza, illegal occupation of the Palestine nation's territory, the apartheid wall, its inhuman and degrading treatment of the Palestinian people, and the more than 7,000 Palestinian men, women, elderly and children arbitrarily locked up in Israeli prisons.
DON'T BUY PRODUCTS WHOSE BARCODE STARTS WITH 729, which indicates that it is produced in Israel. DO YOUR PART! MAKE A DIFFERENCE!
7 2 9: BOYCOTT FOR JUSTICE!
This article originally appeared on Transcend Media Service (TMS) on 7 May 2018.
Anticopyright: Editorials and articles originated on TMS may be freely reprinted, disseminated, translated and used as background material, provided an acknowledgement and link to the source, TMS: The Great March of Return – Gaza, Palestine, is included. Thank you.
If you enjoyed this article, please donate to TMS to join the growing list of TMS Supporters.


This work is licensed under a CC BY-NC 4.0 License.