Support Gaza Freedom Flotilla: Swee Ang and Mazin Qumsiyeh
TRANSCEND MEMBERS, 23 Jul 2018
Richard Falk | Global Justice in the 21st Century – TRANSCEND Media Service
14 Jul 2018 – The two statements below about the al-Awda Freedom Flotilla en route to Gaza are contributions from two heroic figures in the long Palestinian struggle, hopefully known to many TMS readers. This flotilla is on a humanitarian mission, carrying much needed medical supplies and is again dramatizing the plight of the population of Gaza, unendurable victim of vindictive Israeli measures that amount to flagrant and deliberate violations of Article 33 of the Fourth Geneva Convention prohibiting and criminalizing measures of collective punishment inflicted upon the population of a society subject to belligerent occupation. Israel claims that it is no longer bound by the Geneva Convention because of its 'disengagement' in 2005, but the international consensus is otherwise. Gaza continues to be 'occupied' from the perspective of international law and the UN, and has been subject to a harsh blockade, periodic massive military attacks, and virtual closure for the past ten years. The statements below are not only informational but also calls for solidarity and action. I am proud of my friendship and camaraderie with Swee Ang and Mazin Qumsiyeh. In view of past Israeli violent obstruction of humanitarian initiatives designed to lessen the suffering of the Gaza population solidarity with this initiative, as suggested below, is indispensable.]
Gaza Freedom Flotilla: Swee Ang & Mazin Qumsiyeh
(1) Swee Ang
Dear Friends and Family,
I am due to join the al-Awda (The Return) Freedom Flotilla to Gaza this weekend on its last leg from Europe to Gaza. She has started her journey from Norway on the 70 Anniversary of the Palestinian Nakba and this journey is highly symbolic. The Nakba is the Arabic word for Catastrophe which started in 1948 when 50% of the population of Palestine was driven out to live in refugee camps and Palestine was erased from the map of the world. Please look at the links about the Awda and the other Freedom Flotilla ships she is joining.
https://sgf.freedomflotilla.org/news/al-awda-freedom-flotilla
https://jfp.freedomflotilla.org/
I am highly honoured to be invited on board. It is important to explain to you why I chose to do this. Among the queries I received is why I have overstepped my role as a doctor to do this. Can I not spend my vacation leave from the NHS on a holiday cruise instead of an old overcrowded fishing boat? My answer is simple. The situation in Gaza is dire. Our articles both published in the British Medical Journal, describe a bit of it;
https://www.bmj.com/content/349/bmj.g6644/rr
https://www.bmj.com/content/349/bmj.g6644/rr-0
A doctor, a surgeon is a human being with a conscience and a compassionate heart, much more than just a skilled technician. The very fact that I can do operations and fix broken bones will not stop me from losing my humanity. A robot might turn the other way, but a child of God does not.
Most of you know that I am going to be seventy come the end of the year and I would like to make this my birthday present to the people of Gaza and Palestine. Please read my statement below which will soon be included in the Freedom Flotilla website. You will know from what I wrote that even if Awda is kidnapped and all of us are put in prison, it is not a failed mission. The Palestinians will know that we have not forgotten them, and that we, like them, live out our lives with hope and love with faithfulness.
Statement of Dr. Swee Ang:
"When invited to come on board Al-Awda, the Freedom Flotilla to Gaza, I know I must join them. This summer marks the thirty-sixth year of my journey with the Palestinians. It began in 1982 when as an ignorant Pro-Israel Christian doctor I first stepped foot as a volunteer surgeon in Gaza Hospital in Beirut's Sabra Shatilla Palestinian refugee camp. There I fell in love passionately with a generous, kind, honest and gentle people – the Palestinians. They were forced out of Palestine in 1948, and found themselves refugees. Despite the dispossession, persecution and injustice they remained human. About 3 weeks after my arrival, more than three thousand of them were cruelly massacred. My heart was broken and trampled on, and would have remained dead and buried in the rubble of their bulldozed homes. But the survivors even while burying their own loved ones nurtured me back to life with their tears and love. The children filled with courage, hope and dignity inspired me and gave me strength to walk on with them. "We are not afraid Doctora come with us". It is now 70 years since the Palestinian Nakba and Diaspora in 1948. When will their journey home begin? Today, six million Palestinians dispersed in various refugee camps are denied the right of return to their ancestral Palestine; the other six million lived under occupation in Gaza and West Bank.  For twelve years, two million Palestinians have been imprisoned under a brutal land and sea military blockade in Gaza. During this time there were three major military assaults where Gaza was relentlessly bombed for weeks. Recently, since 30 March 2018, unarmed Gaza demonstrators calling for the Right of Return are shot at with high grade military assault rifles leaving more than 124 dead and 13,000 severely wounded with hundreds of amputees and potential amputees. The Flotilla brings hope to the besieged Palestinians. They are praying for us in their mosques and churches in the Gaza Strip. They know we are making this journey for them. Even if we are to be abducted, imprisoned and deported, may we remain faithful in solidarity and love for the people of Palestine and Gaza.
Dr Swee Ang, Consultant Orthopaedic Surgeon; author From Beirut to Jerusalem. July 2018
Please remember Palestine and the people of Gaza, and all on board the Freedom Flotilla Coalition.
********************************************************
(2) Mazin Qumsiyeh
Saturday, July 14, 2018
Five times boats have successfully reached Gaza. It can be done with this flotilla of four boats bringing medical supplies and hope but we need your help:
Share our messages and encourage your contacts to share them using hashtags #ShiptoGaza #FreedomFlotilla #CountdownToGaza; share e.g. videos like this short 30 seconds video https://youtu.be/Nau5CPo9feo using those same tags.
Reach your local media with news links from our website https://jfp.freedomflotilla.org/, our participants and events and insist they cover the events
Contact elected officials and ask that they contact Israeli officials to demand they let the ships through [your local or national campaign
Follow us on Facebook (https://www.facebook.com/FreedomFlotillaCoalition/), Twitter @GazaFFlotilla and Instagram @gazafreedomflotilla/ and encourage others to spread the word. Follow our boats' progress at https://jfp.freedomflotilla.org/follow-the-mission
Hold an activity or event on or around July 21 (first Saturday after we sail from Palermo) and/or July 28 (second Saturday, close to our estimated arrival in Gaza or possible interference by Israeli forces) to demand that our boats be let through and that the blockade be ended, permanently.
Donate through on of our FFC campaigns: https://jfp.freedomflotilla.org/donate
For activism methods/suggestion, see http://qumsiyeh.org/activistmanual/ and http://qumsiyeh.org/whatyoucando/
Earlier this year, the ideas of a very clever young lady in Gaza attracted attention https://wearenotnumbers.org/home/Story/One_woman_tackles_two_Gaza_challenges_electricity_construction
Now, Majd and 3 other young people have started a crowdfunding project for the Sunbox : https://www.launchgood.com/project/bringing_light_to_gaza_1#!/ blog about life in Gaza in French http://carol.blog.tdg.ch/
Ireland to be the world's first country to divest public money from fossil fuels http://www.thejournal.ie/fossil-fuel-divestment-bill-4124211-Jul2018/
Take action to thank Irish politicians who supported the Occupied Territories Bill (first time European country boycotts settlement goods) http://www.ipsc.ie/action-item/take-action-to-thank-politicians-supporting-the-occupied-territories-bill
Stay human.
______________________________________

Mazin Qumsiyeh, associate professor of genetics and director of cytogenetic services at Yale University School of Medicine, is founder and president of the Holy Land Conservation Foundation and ex-president of the Middle East Genetics Association. He won the Raymond Jallow Activism Award from the national Arab American Anti-Discrimination Committee in 1998. He is co-founder and national treasurer of Al-Awda, the Palestine Right to Return Coalition, and has written extensively about the Middle East. Qumsiyeh is a member of the TRANSCEND Network for Peace Development Environment, author of Sharing the Land of Canaan and Popular Resistance in Palestine, a professor at Bethlehem University and director of the Palestine Museum of Natural History in Bethlehem. http://palestinenature.org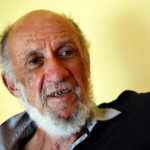 Richard Falk is a member of the TRANSCEND Network, an international relations scholar, professor emeritus of international law at Princeton University, author, co-author or editor of 40 books, and a speaker and activist on world affairs. In 2008, the United Nations Human Rights Council (UNHRC) appointed Falk to a six-year term as a United Nations Special Rapporteur on "the situation of human rights in the Palestinian territories occupied since 1967." Since 2002 he has lived in Santa Barbara, California, and taught at the local campus of the University of California in Global and International Studies, and since 2005 chaired the Board of the Nuclear Age Peace Foundation. His most recent book is Achieving Human Rights (2009).
Go to Original – richardfalk.wordpress.com
Join the BDS-BOYCOTT, DIVESTMENT, SANCTIONS campaign to protest the Israeli barbaric siege of Gaza, illegal occupation of the Palestine nation's territory, the apartheid wall, its inhuman and degrading treatment of the Palestinian people, and the more than 7,000 Palestinian men, women, elderly and children arbitrarily locked up in Israeli prisons.
DON'T BUY PRODUCTS WHOSE BARCODE STARTS WITH 729, which indicates that it is produced in Israel.    DO YOUR PART! MAKE A DIFFERENCE!
7 2 9: BOYCOTT FOR JUSTICE!
DISCLAIMER: The statements, views and opinions expressed in pieces republished here are solely those of the authors and do not necessarily represent those of TMS. In accordance with title 17 U.S.C. section 107, this material is distributed without profit to those who have expressed a prior interest in receiving the included information for research and educational purposes. TMS has no affiliation whatsoever with the originator of this article nor is TMS endorsed or sponsored by the originator. "GO TO ORIGINAL" links are provided as a convenience to our readers and allow for verification of authenticity. However, as originating pages are often updated by their originating host sites, the versions posted may not match the versions our readers view when clicking the "GO TO ORIGINAL" links. This site contains copyrighted material the use of which has not always been specifically authorized by the copyright owner. We are making such material available in our efforts to advance understanding of environmental, political, human rights, economic, democracy, scientific, and social justice issues, etc. We believe this constitutes a 'fair use' of any such copyrighted material as provided for in section 107 of the US Copyright Law. In accordance with Title 17 U.S.C. Section 107, the material on this site is distributed without profit to those who have expressed a prior interest in receiving the included information for research and educational purposes. For more information go to: http://www.law.cornell.edu/uscode/17/107.shtml. If you wish to use copyrighted material from this site for purposes of your own that go beyond 'fair use', you must obtain permission from the copyright owner.