Nominate a True Nobel «Champion of a Global Peace Order and Disarmament»
NOBEL LAUREATES, 7 Jan 2019
Fredrik S. Heffermehl | Nobel Peace Prize Watch – TRANSCEND Media Service
Nobel Peace Prize 2019 – Nomination Deadline: January 31
6 Jan 2019 – Nobel Peace Prize Watch is assisting the nomination of qualified candidates and helping a (reticent) Norwegian Nobel Committee refocus on winners that meet Nobel´s intention, to support contemporary ideas of "creating the brotherhood of nations", a global cooperation on the abolition of arms and military forces. The Norwegian Nobel awarders need your guidance to be loyal to Nobel´s original idea when this issue was discussed in the Norwegian Parliament last December 167 delegates rejected the idea – only two MPs voted for making knowledge of and respect for Nobel´s peace idea a condition for eligibility to the five-member Nobel peace prize committee.

Please act on the letter from Nobel Peace Prize Watch, share, comment, reprint and spread in newsletter, – and make a nomination and/or encourage others to do so.

**********************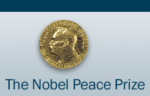 Dreaming of a Nobel Peace Prize in 2019… for some person, idea, or group dear to you?
"If weapons had been the solution we would have had peace long ago."
Simple logic is valid; the world is heading in the wrong direction, not to peace, not to security. Nobel saw this when in 1895 he established his peace prize for global abolition of military forces – and entrusted Norway´s Parliament with appointing a committee to select the winners. For decades any good person or cause has had a chance to win, the Nobel Peace Prize was a lottery, disconnected from Nobel´s purpose. The decay culminated last year when Parliament rejected a proposal to make loyalty to Nobel´s peace idea a condition for being eligible to the Nobel committee; this proposal got only two votes (of 169).
Fortunately, the Norwegian Nobel Committee is finally responding to years of criticism and political pressure from Nobel Peace Prize Watch. It now frequently cites Alfred Nobel, his testament, and his antimilitarist vision. The prize for ICAN in 2017 promoted nuclear disarmament. The 2018 prize for Mukwege and Murad condemned sexual assault as a cruel and unacceptable weapon (but still not decrying weapons and the institution of war itself).
You too can support global peace if you have a qualified candidate to bring forward. Parliamentarians and professors (in certain fields) anywhere in the world belongs to the groups entitled to make Nobel nominations. If you do not have nomination rights you may ask someone who has to nominate a candidate within Nobel´s idea of peace by co-operation to reform the norms of international conduct, demilitarization, a collective security system.
Nobel Peace Prize Watch is assisting by nominating qualified candidates and helping the Nobel Committee (reticently) refocus on winners that meet Nobel´s intention, to support contemporary ideas of "creating the brotherhood of nations", a global co-operation on the abolition of arms and military forces. For examples illustrating who are the worthy winners in today´s world, see our screened list at nobelwill.org, ("Candidates 2018"). Like Nobel we see global disarmament as the road to prosperity and security for everyone on the planet.
The Nobel idea of peace today looks unrealistic and strange to many. Few seem able to imagine, and much less to dream of, a world without arms and militarism, and yet it still is the task – as a binding legal obligation – of the Norwegian awarders to try to raise support for Nobel´s idea of a new, co-operative global system. In the age of the atomic bomb time seems overripe to seriously consider Nobel´s idea of co-operation on global disarmament. (/2 …)
Practical: The nomination letter must be sent by January 31 each year to: the Norwegian Nobel Committee postmaster@nobel.no, by someone qualified to nominate (parliamentarians, professors in certain fields, earlier laureates etc.). We urge you to share a copy of your nomination for evaluation (send COPY to: nominations@nobelwill.org). The betrayal of Nobel´s testament has been hidden behind strict secrecy rules. Nobel Peace Prize Watch, believing transparency will help keep the committee straight, has, since 2015, published all known nominations we deemed in compliance with the testament on http://nobelwill.org/index.html?tab=8.
*******************
mail@nobelwill.org, Nobel Peace Prize Watch, c/o Magnusson, Göteborg, Sverige
Nobel Peace Prize Watch: http://www.nobelwill.org  
Fredrik S. Heffermehl                                  Tomas Magnusson
(fredpax@online.no, +47 917 44 783)   (gosta.tomas@gmail.com, +46 70 829 3197)
____________________________________________

Fredrik S. Heffermehl, cand. jur, LLM NYU, is a member of the TRANSCEND Network and ex-Vice President of the International Peace Bureau. He is the author of The Nobel Peace Prize, What Nobel Really Wanted (Praeger, 2010 – expanded versions in Chinese, Swedish, Finnish, Spanish and [2014] Russian). fredpax@online.no – http://www.nobelwill.org.
This article originally appeared on Transcend Media Service (TMS) on 7 Jan 2019.
Anticopyright: Editorials and articles originated on TMS may be freely reprinted, disseminated, translated and used as background material, provided an acknowledgement and link to the source, TMS: Nominate a True Nobel «Champion of a Global Peace Order and Disarmament», is included. Thank you.
If you enjoyed this article, please donate to TMS to join the growing list of TMS Supporters.


This work is licensed under a CC BY-NC 4.0 License.