Action Now: Insights from Greta Thunberg, Krishnamurti and Julian Assange as Leaders of Religions?
TRANSCEND MEMBERS, 7 Oct 2019
Anthony Judge | Laetus in Praesens – TRANSCEND Media Service
This piece is an insert to another published on 3 Jun 2019: Are Environmentalists and Climate Scientists in Denial?
Reaction to a New "Religion"?
7 Oct 2019 – From the psychosocial systemic perspective, naively neglected by environmentalists, Climate Activism can be usefully compared with a new religion — something to believe in urgently, as being vital to the salvation of the planet. Those failing to do so, or acting otherwise, are then necessarily to be condemned. The quest for sustainability has been a religion similarly framed — climate activism could even be understood as a break-a-way religion, as is typically evident in the history of religions.
As a religion, Climate Activism may be expected to evoke its own particular schisms and opponents — as with the Protestant response to the acclaimed truth of the Catholic understanding, or the current violence between Sunni and Shia in Islam. Systemically each undermines the other, despite the fundamental truths they variously claim to share and uphold.
It is then to be expected that Greta, as the widely acclaimed prophet of Climate Activism, will be subject to questionable criticism, as is already evident:
A familiar pattern — including the expectation of each that their "truth will triumph"? Do environmentalists have any systemic insights to offer — if not, why not? Some relevant insights from a psychological perspective are offered by George Monbiot (Start Making Sense, 4 October 2019), specifically noting the protocol for activism developed by Extinction Rebellion — seemingly a model of good political psychology.
As part of the initiative of the 300-outlet global coalition Covering Climate Now, The New Republic in the USA — in anticipation of "ramping up" its own coverage — has undertaken an email campaign with the subject line: Why Greta Thunberg makes politicians squirm. The key question is however what happens "post-squirm". Arguably it is "squirming" that politicians do best in order to avoid effective action (The Art of Non-Decision-Making — and the manipulation of categories, 1997; Emily Maitlis, Getting a straight answer from politicians in 2019 has become noticeably and increasingly difficult, The Guardian, 5 October 2019).
It is one thing to call for "action now" and another to know what token response it is likely to evoke by those who specialize in squirming their way out of such embarrassment. As every teenager knows, the art is to determine how little can be done to claim adequacy of response to any parental demand. Circumventing that strategic default is then quite another matter entirely (Reframing the Art of Non-Decision-Making: conceptual gerrymandering on a global scale, 2017). Do teenagers have insights in that regard?
Resistance: There is, for example, the much discussed phenomenon of the resistance of modern teenagers to doing what parents consider appropriate. There is now seemingly the ironic mystery of why the older generation now acts in a manner which young climate activists consider inappropriate? Seemingly the appropriateness-resistance complex merits greater insight in relation to the much-cited political "will to change" (Comprehension of Appropriateness, 1986; International Organizations and the Generation of the Will to Change, 1970; Mobilization for Alienation vs. Catalysis for Participation: the critical choice for the United Nations system, 1973).
In commenting on the response to Greta, the challenge is usefully framed by Sasha Brown-Worsham (Strong, smart teen girls have had enough; no wonder men like Trump are rattled, The Guardian, 1 October 2019):
As the mother of a teenage girl myself, I know how hard they are to manipulate. They are strong and smart and know themselves in ways big and small. They can't be forced by anyone – not teachers or parents – to say things they don't mean at a school assembly, let alone on world stage.
Missing again is attention to what happens thereafter. Whether parents are "rattled" by teenage behaviour, or leaders are "rattled" by climate protest, it is far from clear that this leads to a fruitful outcome. Parents and leaders tend to adapt as they can; teenagers may yearn for the opportunity to "leave home", possibly to take on parental responsibilities. Engendering divided families has yet to address the issue.
With respect to leaders, climate activism is likely to discover "how hard they are to manipulate" — more parent-teenager games with nothing new? Greta Thunberg has already engaged in problematic exchanges wih several of the world's "big daddys":
Stafford Beer's cybernetic insight, as cited above, still comes into play. Rather than conventional calls for "mobilization" in martial terms, are there other systemic insights required which could prove more appropriate (Ensuring Strategic Resilience through Haiku Patterns: reframing the scope of the "martial arts" in response to strategic threats, 2006)?
Unforeseen counter-trends? Missing is any understanding of the truth of those who are alienated by any such articulation. How do they fit into the system — given that neither the religions nor the political ideologies have ever been able to comprehend this, or to transcend their own violently competitive dynamics? Will Climate Activism follow the pattern of Communism or Fascism — or a Christian denomination, like the Seventh-Day Adventists, or maybe the Amish? Are existing web references to "Klimat Jugend" already to be considered of concern, given such associations and the lack of critical perspective? What would prevent the development of an ecofascist logic attractive to the young?
Speaking truth to power: Given Greta's youth, further systemic insight could be derived from the forgotten grooming of Jiddu Krishnamurti as the new World Teacher — hailed as the Star in the East a century ago, whilst still an adolescent. Is Greta now to be recognized as the "Star in the West"?
Lessons of another kind could be derived from the tragedy of Julian Assange — as the vehicle of a message of truth of different urgency for the planet. Both Greta and Krishnamurti have been framed as speaking "truth to power". Julian is however to be seen as exemplifying the shame of Swedish society, just as Greta exemplifies its glory. The tale of Greta and Julian is further interwoven through the role of the USA, as the prime denier of climate change and the prime cause of Julian's brutal imprisonment (Chris Hedges, The Coming Show Trial of Julian Assange, Common Dreams, 17 June 2019).
Being part of the problem? Why are some alienated by the particular articulation of a salvatory message — by a new dissemination of "the truth"? Why are some alienated by its presentation — and by those who promote themselves thereby — rather than by the focus of the message? Is it a case of: If one does not understand how one is part of the problem, one cannot understand the nature of the solution required?
Could Greta follow the path of Krishnamurti and abandon the mantle? Could Julian seek to fulfill his role in the psychodrama, as speculatively explored (Trial of Julian Assange — Who is the Pontius Pilate of Easter 2019?). With environmentalists ignoring the lessons of history, the insight of George Santayana becomes relevant, as noted above: Those who cannot remember the past are condemned to repeat it
Pace of climate change is 'scary' ?
David King, former UK chief scientist, has argued for recognition of the alarming rate of climate change (Roger Harrabin, Faster pace of climate change is 'scary', former chief scientist says, BBC News, 16 September 2019). The comment notes:

But the UN's weather chief [Petteri Taalas] said using words like "scared" could make young people depressed and anxious. Campaigners argue that people won't act unless they feel fearful. Professor King, declared: "It's appropriate to be scared. We predicted temperatures would rise, but we didn't foresee these sorts of extreme events we're getting so soon"…

"We do the analysis, we think what's going to happen, then publish in a very scientific way. Then we have a human response to that… and it is scary."… However, some scientists appear to believe that their communications in the past have been failing to provoke an emotional response that would convince the public to act.

As argued above, it is unclear that climate scientists have any mandate to use emotive language, or descriptors like "scary" of which they lack any appropriately qualified understanding. They have no training in how emotive responses are evoked, or on what responses lead to the kinds of action they consider appropriate. This is indicative of a complete failure in comprehending how scientific insights are communicated or given due consideration — a failure deriving from denial of systemic dimensions of vital relevance to the crisis and any remedial response.
References:
Samuel Arbesman. The Half-Life of Facts: why everything we know has an expiration date. Current, 2012 [summary]
Stafford Beer:
Beyond Dispute: the invention of team syntegrity. Wiley, 1994
Platform for Change. Wiley, 1975
Edward de Bono. I Am Right, You Are Wrong — From This to the New Renaissance: From Rock Logic to Water Logic. Viking, 1991
Richard Louv. The Nature Principle: human restoration and the end of Nature-Deficit Disorder, Algonquin Books, 2011
Naomi Oreskes and Erik M. Conway. Merchants of Doubt: how a handful of scientists obscured the truth on issues from tobacco smoke to global warming. Bloomsbury Press, 2010 [summary]
Ernst von Weizsaecker and Anders Wijkman. Come On! Capitalism, Short-termism, Population and the Destruction of the Planet. Springer, 2018 [review]
Alexander Wendt. Quantum Mind and Social Science: unifying physical and social ontology. Cambridge University Press, 2015
_________________________________________________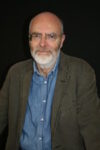 Anthony Judge is a member of the TRANSCEND Network for Peace Development Environment and mainly known for his career at the Union of International Associations (UIA), where he has been Director of Communications and Research, as well as Assistant Secretary-General. He was responsible at the UIA for the development of interlinked databases and for publications based on those databases, mainly the Encyclopedia of World Problems and Human Potential, the Yearbook of International Organizations, and the International Congress Calendar. Judge has also personally authored a collection of over 1,600 documents of relevance to governance and strategy-making. All these papers are freely available on his personal website Laetus in Praesens. Now retired from the UIA, he is continuing his research within the context of an initiative called Union of Imaginable Associations. Judge is an Australian born in Egypt, a thinker, an author, and lives in Brussels. His TMS articles may be accessed HERE. (Wikipedia)
Go to Original – laetusinpraesens.org
Tags:
Activism
,
Climate Change
,
Environment
,
Global warming
,
Politics
,
Religion
,
Science
DISCLAIMER: The statements, views and opinions expressed in pieces republished here are solely those of the authors and do not necessarily represent those of TMS. In accordance with title 17 U.S.C. section 107, this material is distributed without profit to those who have expressed a prior interest in receiving the included information for research and educational purposes. TMS has no affiliation whatsoever with the originator of this article nor is TMS endorsed or sponsored by the originator. "GO TO ORIGINAL" links are provided as a convenience to our readers and allow for verification of authenticity. However, as originating pages are often updated by their originating host sites, the versions posted may not match the versions our readers view when clicking the "GO TO ORIGINAL" links. This site contains copyrighted material the use of which has not always been specifically authorized by the copyright owner. We are making such material available in our efforts to advance understanding of environmental, political, human rights, economic, democracy, scientific, and social justice issues, etc. We believe this constitutes a 'fair use' of any such copyrighted material as provided for in section 107 of the US Copyright Law. In accordance with Title 17 U.S.C. Section 107, the material on this site is distributed without profit to those who have expressed a prior interest in receiving the included information for research and educational purposes. For more information go to: http://www.law.cornell.edu/uscode/17/107.shtml. If you wish to use copyrighted material from this site for purposes of your own that go beyond 'fair use', you must obtain permission from the copyright owner.