(Português) Bois aflitos, cambaleantes e em sofrimento são filmados após castração e remoção de seus chifres
ORIGINAL LANGUAGES, 16 Dec 2019
Eliane Arakaki - ANDA Agência de Notícias de Direitos Animais
9 dez 2019 – A investigação secreta realizada pela ONG israelense Sentient denuncia o abuso e o sofrimento de que são vítimas bois e vacas em fazendas de criação de animais australianas.
Imagens fortes e cruéis mostrando bois apavorados em fazendas australianas após a remoção de seus chifres ou castração sem qualquer alívio da dor, sendo chutados, espancados no rosto, abusados e torturados, fizeram com que o público se indignasse e pedisse por providências urgentes.
A Austrália prometeu mudar suas leis após a divulgação de imagens na televisão israelense nesta semana que mostravam os animais em várias fazendas de criação de animais no norte do país, berrando enquanto seus chifres eram removidos, muitos deles cambaleando e ofegando após a remoção, castração e sendo chutados e esmurrados no rosto pelos trabalhadores das fazendas.
Um funcionário da fazenda, cujo rosto e voz foram distorcidos, pode ser ouvido no vídeo dizendo: "Ninguém usa analgésico. Muito caro, muito aborrecimento".
Nenhuma das fazendas foi identificada pela organização de direitos animais Sentient, com sede em Israel, que conduziu a investigação. Mas o gerente de uma delas se apresentou na quinta-feira (05) para dizer que haviam iniciado uma investigação independente na intenção de identificar os responsáveis pelo abuso.
A ministra da Agricultura do país, Alannah MacTiernan, disse que seu departamento está revendo as imagens para determinar as violações às leis de bem-estar animal que foram infringidas. MacTiernan disse que iria acelerar as regulamentações que tornariam ofensivo abuso de animais de criação.
"Esta filmagem casou indignação e revolta e a comunidade questionará, com razão, como os animais podem sofrer dessa maneira", disse ela. "Não podemos tolerar o tratamento desumano e cruel de animais se queremos ser um país que se destacada pela defesa dos animais".
As imagens foram filmadas por mais de dois anos por investigadores de bem-estar animal de Israel, que passaram a trabalhar sob disfarce nas fazendas.
Cerca de 3% dos 1,2 milhão de bois e vacas vivos exportados da Austrália em 2018-19 foram enviados para Israel. Israel vem adotando uma proibição de importação de bois e vacas vivos e ovelhas e carneiros da Austrália, após uma campanha sólida de defensores dos direitos animais, incluindo a primeira dama, Sara Netanyahu.
A empresa Yeeda Pastoral Company aluga a Kilto Station (fazenda de criação), onde os investigadores disfarçados filmaram alguns abusos em 2018. A companhia disse que não tinha conhecimento dos "atos desprezíveis e horríveis" antes das filmagens serem divulgadas nesta semana.
"A Yeeda condena veementemente esses atos de crueldade", disse seu presidente, Mervyn Key. "Não é o que Yeeda defende e esses atos contrariam os valores e princípios fundamentais da empresa."
Key disse que a empresa contratou um oficial de bem-estar animal em tempo integral e já havia designado investigadores independentes para "identificar os culpados e garantir que eles sejam tratados adequadamente".
A ONG RSPCA Austrália disse que o alívio obrigatório da dor é "o mínimo que a indústria pecuária deve fazer já que a morte de animais para consumo ainda é um mal que persiste na nossa sociedade".
A oficial de perícia científica da RSPCA para animais de criação, Melina Tensen, disse que os animais que estão tendo seus chifres arrancados nas filmagens estavam "claramente em extrema dor e angústia".
"O abuso total contra os animais mostrado por esses trabalhadores é assustador e completamente inaceitável", disse ela.
Emma White, executiva-chefe da Associação de Criadores de Animais de Kimberley Pilbara, disse que a filmagem era "angustiante".
"Não há desculpas ou justificativas para o que foi mostrado, independente dos padrões legais", afirmou White.
De acordo com a Rede de Sustentabilidade da Carne da Austrália, os produtores que usam o alívio da dor nos animais de criação aumentou de 4% para 15% em 2019. A indústria comprometeu-se a atingir 100% até 2025.
O ideal seria que os animais jamais fossem explorados por interesses humanos, sejam eles de consumo, entretenimento ou lucro. Mas uma vez que essa prática decorrente da inferiorização dos animais persiste na sociedade, que ao menos eles sejam tratados com dignidade e respeito. As informações são do The Guardian.
____________________________________________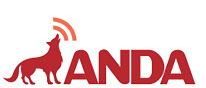 ANDA–Agência de Notícias de Direitos Animais: informar para transformar. A ANDA difunde na mídia os valores de uma nova cultura, mais ética, mais justa e preocupada com a defesa e a garantia dos direitos animais. É o primeiro portal jornalístico do mundo que combate a violência social e a destruição do meio ambiente a partir da defesa dos direitos dos animais. Contato: faleconosco@anda.jor.br
Tags:
Animal Justice
,
Animal cruelty
,
Animal rights
,
Australia
,
Veganism
,
Vegetarianism
,
Violence
,
World
DISCLAIMER: The statements, views and opinions expressed in pieces republished here are solely those of the authors and do not necessarily represent those of TMS. In accordance with title 17 U.S.C. section 107, this material is distributed without profit to those who have expressed a prior interest in receiving the included information for research and educational purposes. TMS has no affiliation whatsoever with the originator of this article nor is TMS endorsed or sponsored by the originator. "GO TO ORIGINAL" links are provided as a convenience to our readers and allow for verification of authenticity. However, as originating pages are often updated by their originating host sites, the versions posted may not match the versions our readers view when clicking the "GO TO ORIGINAL" links. This site contains copyrighted material the use of which has not always been specifically authorized by the copyright owner. We are making such material available in our efforts to advance understanding of environmental, political, human rights, economic, democracy, scientific, and social justice issues, etc. We believe this constitutes a 'fair use' of any such copyrighted material as provided for in section 107 of the US Copyright Law. In accordance with Title 17 U.S.C. Section 107, the material on this site is distributed without profit to those who have expressed a prior interest in receiving the included information for research and educational purposes. For more information go to: http://www.law.cornell.edu/uscode/17/107.shtml. If you wish to use copyrighted material from this site for purposes of your own that go beyond 'fair use', you must obtain permission from the copyright owner.