Myanmar's Double Contagion: The COVID-19 and the Viral Discourse of Islamophobia
ASIA-UPDATES ON MYANMAR ROHINGYA GENOCIDE, 20 Apr 2020
Maung Zarni | FORSEA - TRANSCEND Media Service
Over the last 8 years, another type of virus, namely Islamophobia, has effectively spread across all segments of Burmese society, with devastating impact on Muslim communities and, more acutely, the community of Rohingyas, numbering 2 million in total.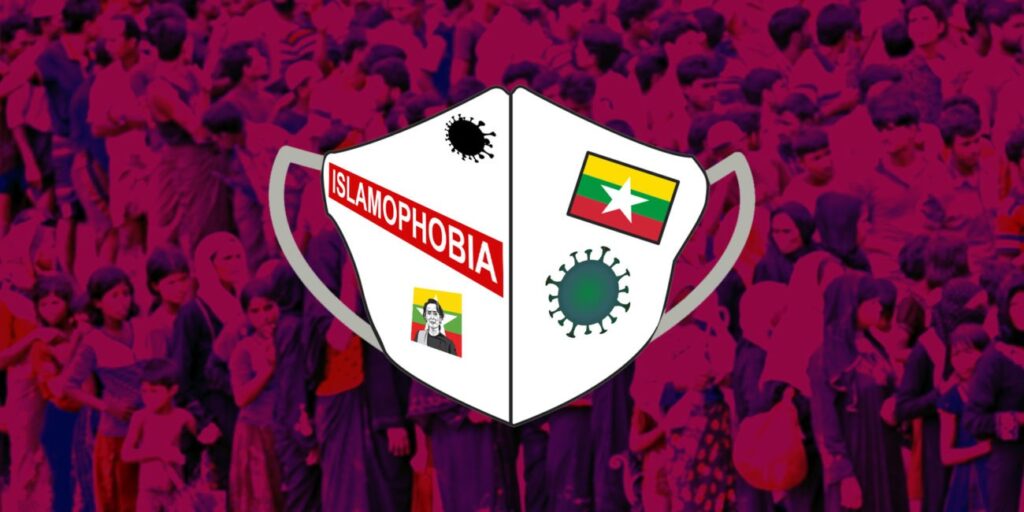 15 Apr 2020 – Not viewed as "a hot spot" of this outbreak, Myanmar – with 1,400 miles-long porous Sino-Burmese borders inhabited by 50-million highly diverse populations – has not been in the global pandemic news headlines, unlike other countries run by truth-bending neo-totalitarian or autocratic Asian regimes such as China or the Philippines.
But the deeply troubling developments in the country that stands credibly accused of committing an Islamophobic genocide against its own Rohingya population warrant a close watch. Myanmar is undergoing what I would call the "double contagion".
First, the actual virus of Covid-19 which has begun to show its presence among the public since Aung San Suu Kyi's 1 April speech to the nation – that out of 50 million Myanmar people – there were 14 cases of infection out of which only 1 resulted in death.
The spread of Islamophobia
Second, over the last 8 years, another type of virus, namely Islamophobia, has effectively spread across all segments of Burmese society, with devastating impact on Muslim communities and, more acutely, the community of Rohingyas, numbering 2 million in total. Unlike the Coronavirus which has as yet to result in a national calamity in the predominantly Buddhist nation, the devastating outbreak of Islamophobia was triggered by Myanmar state, its leading institutions, culturally influential, military-patronized spiritual leaders of the Buddhist Order – such as Reverend Wirathu and his mentor Reverend Sitagu or Nya Neik Saya or Thara and the leading lights of Burmese intelligentsia and formerly jailed human rights defenders and dissidents.
Neither the military leaders of the country's national armed forces known as the Tatmadaw nor the globally disgraced, civilian de facto head of state Aung San Suu Kyi has shown any resolve to tackle this phenomenon of the double-contagion.
Against the pandemic, many national governments – from the United States and the United Kingdom to Italy and France – scramble for the import and/or manufacture of masks, ventilators, Personal Protective Equipment (PPC) for doctors, nurses, technicians and other hospital staff, and put in place financial measures to mitigate the disastrous economic impact on households and enterprises alike and mobilize their scientific communities for cure and vaccine.
In Myanmar the country's Tatmadaw is set to receive the first shipment of short-range SY-400 tactical ballistic missiles from China in order to complement its N. Korean arsenal, as reported by the Military Watch magazine on April 7, 2020. While the rest of the world wage "war" to "defeat the virus", Myanmar Air Force unleashed its Russian-made gunship helicopters on Rakhine ethnic communities in Northern Rakhine township of Palekwa – allegedly for their communal support for the Arakan Army. The airstrike killed 28 local villagers.
Backing the military partner in power, the civilian government of Aung San Suu Kyi has declared the Arakan Army a "terrorist organization" although the latter has engaged in only conventional warfare targeting exclusively the government troops. The AA is openly fighting for greater political autonomy, greater administrative freedom and more equitable uses of provincial resources and revenues from the central Burmese rulers in Naypyidaw. In the eyes of Rakhine Buddhists, they have been subjected to nearly 250-plus years of Burmese or Myanmar colonial occupation, and rightly so.
Even the Neanderthal Saudi ruling house has reportedly pledged suspension of its illegal and immoral war in Yemen in response to the United Nations Secretary General's appeal for "global ceasefire" during the pandemic.
If "social distancing" is one of the tried and true policy measures in containing the contagion and flattening the death curve in the time of the Covid-19 pandemic,  then hundreds of Rakhine fear-stricken war refugees seen to be congregating in crowded safe places in videoclips and pictures is most certainly not conducive for social distancing. When bombs, bullets and missiles are flying your way, the disinfectants, hand-washing and social distancing are the lowest of the lowest priority.
Following the Facebook-ed LIVE exodus of 740,000 Rohingyas, Northern Rakhine state came to the world's attention – and certainly that of the International Court of Justice – as the alleged crime scene of Myanmar's genocidal killings and communal physical destruction of a very substantial segment of Rohingya population. And Rakhine is only one of several major sites of Myanmar military's war crimes and other grave crimes. Eastern and Northern most regions of Shan, Kachin, Ta'ang and Karen have over the last several years have been home to hundreds of thousands of war refugees seeking shelter and safety from Myanmar's murderous Tatmadaw.
This war refugee populations are in addition to the estimated 1-million Rohingya survivors across Myanmar borders on Bangladeshi soil and the nearly half-million Rohingyas – including 100,000 held against their will in the fenced-off Internally Displaced Persons camps since 2012 and the rest scattered in two towns and hundreds of villages, which in reality are vast open prisons where they have been locked down for several decades.
The collective and individual welfare of these victimized populations is the sole responsibility of Myanmar state. And instead of waging "the war against the Coronavirus," Myanmar leaders are waging the bloody way and the slow genocide against its national and ethnic minorities. Alas, Myanmar's coalition government headed by the Burmese Nobel Peace laureate behaves far more callous than its counterpart in Saudi Arabia!
Meanwhile on 8 April, the Office of Myanmar's nominal President Win Myint issued 2 d specific directives 1/2020 and 2/2020 to all regional governments including Rakhine government and (non-security sector) ministries regarding Myanmar's compliance with first, the Convention on the Prevention and Punishment of the Crime of Genocide and second, the preservation of evidence ("alleged human rights violations") and property in Northern Rakhine state.
The same day the Myanmar court in Basein, the capital of Irrawaddy Delta region suddenly dismissed the cases against 128 Rakhine-born Myanmar Rohingyas who fled the war-ravaged Rakhine state into the adjacent Irrawaddy Division: they were originally and typically framed as "illegal migrants from Bengali". France's AFP reported on 9 April that a total of 250 Rohingyas who had been snapped with similarly false charges as "illegal Bengalis" are to be released against the backdrop of the potential for Coronavirus outbreak in Myanmar's overcrowded prisons.
Tactical moves ring hollow
Both the presidential directives and the release of 250-Rohingyas appear nothing more than Suu Kyi government's public relations stunt designed to add a few key bullet points in the expected first-report by Myanmar to the ICJ: the UN's highest court of ICJ ordered Myanmar to protect the remaining Rohingyas from further acts of genocide and preserve the evidence of the alleged genocide and property (that presumably belongs to the Rohingyas who fled the country in the wake of the 2017 genocidal purge). These moves by Myanmar are, one feels, designed as both a legal tactical move and a public relations campaign to give the 15-judges in the Hague that Myanmar is complying with the court's January order for provisional measures in the Gambia vs Myanmar genocide case.
However, these above-mentioned moves ring hollow in light of the fact that Yangon Regional government – headed by Suu Kyi's protégé and pet named Pyo Min Thein – did not even bother to mention, let alone take effective preventive action against, the blatant attempts to incite openly and publicly future destruction of Myanmar's Muslims of whom Rohingyas are a substantial segment. On 14 April, its regional government in public notice, stating inter alia that the regional government is taking legal action against two Myanmar Christian pastors for violating the Covid-19 lock-down.
The regional government simply ignored an equally dangerous act designed to fear-monger the danger of "Muslims" as openly engaged in by one of them – Saw David Lah, an ethnically Karen Baptist preacher, who has been likened by the locals as "Christian Wirathu" for his active promotion of his "Christian" gospel. Rev. Lah has been preaching to his congregation that Muslims are conspiring systematically to take over the world. In his congregation – as evidenced in his Facebook LIVEs – the good pastor is seen cracking racist jokes about noddle-selling Chinese vendors being forced to choose between Allah or Sword (death), or migrant Muslims on Canadian welfare, with 4-wives, while forcing their first-generation Canadian Muslims to attend law school so that they can take over judiciary and rewrite laws in accord with Islam. The Rev. Lah has been spreading this ideological viral discourse of the "Muslim Conspiracy" openly among local Christian congregations in various major cities throughout Myanmar and advocating "something must be done" (about what he calls the 21st century conspiracy of Muslims). The world witnessed what could – and did – happen when the "Jewish Conspiracy" was actively promoted in Nazi-Germany in the 1930s.
Islamophobia gets government green light?
Over the last 8-years since the first-bouts of organised violence against Rohingyas in 2012 and the massacre of 500 non-Rohingya Muslims in the upper Myanmar town of Meikhila in March 2013, Myanmar authorities, military and civilian, have chosen to allow the continued outbreak of Islamophobia. The 14th April statement by Yangon regional government is wholly consistent with Myanmar's established pattern of governmental choice not to prevent or curb the outbreak of Islamophobia.
Contrary to the international perspectives about Myanmar's woefully inadequate measures against the pandemic, the country may well escape the devastating economic and communal impact which many nations are expected to suffer. But it is certain that with leaders like Aung San Suu Kyi and her military partners straddling the country's most powerful military and civilian political institutions contagion of Islamophobia which continues with state's criminal negligence will continue to inflict death and destruction of the country's Muslims, both Rohingyas and non-Rohingyas.
___________________________________________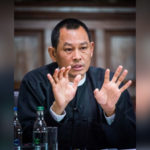 A Buddhist humanist from Burma, Maung Zarni is a member of the TRANSCEND Network for Peace Development Environment, former Visiting Lecturer with Harvard Medical School, specializing in racism and violence in Burma and Sri Lanka, and Non-resident Scholar in Genocide Studies with Documentation Center – Cambodia. Zarni s the co-founder of FORSEA, a grass-roots organization of Southeast Asian human rights defenders, coordinator for Strategic Affairs for Free Rohingya Coalition, and an adviser to the European Centre for the Study of Extremism, Cambridge. Zarni holds a PhD (U Wisconsin at Madison) and a MA (U California), and has held various teaching, research and visiting fellowships at the universities in Asia, Europe and USA including Oxford, LSE, UCL Institute of Education, National-Louis, Malaya, and Brunei. He is the recipient of the "Cultivation of Harmony" award from the Parliament of the World's Religions (2015). His analyses have appeared in leading newspapers including the New York Times, The Guardian and the Times. Among his academic publications on Rohingya genocide are The Slow-Burning Genocide of Myanmar's Rohingyas (Pacific Rim Law and Policy Journal), An Evolution of Rohingya Persecution in Myanmar: From Strategic Embrace to Genocide, (Middle East Institute, American University), and Myanmar's State-directed Persecution of Rohingyas and Other Muslims (Brown World Affairs Journal). He co-authored, with Natalie Brinham, Essays on Myanmar Genocide.
Tags:
Asia
,
Aung San Suu Kyi
,
Bangladesh
,
Buddhism
,
Burma/Myanmar
,
Cultural violence
,
Direct violence
,
Ethnic Cleansing
,
Free Rohingya Coalition
,
Genocide
,
History
,
Human Rights
,
International Court of Justice ICJ
,
Justice
,
Maung Zarni
,
Racism
,
Religion
,
Rohingya
,
Social justice
,
Structural violence
,
United Nations
DISCLAIMER: The statements, views and opinions expressed in pieces republished here are solely those of the authors and do not necessarily represent those of TMS. In accordance with title 17 U.S.C. section 107, this material is distributed without profit to those who have expressed a prior interest in receiving the included information for research and educational purposes. TMS has no affiliation whatsoever with the originator of this article nor is TMS endorsed or sponsored by the originator. "GO TO ORIGINAL" links are provided as a convenience to our readers and allow for verification of authenticity. However, as originating pages are often updated by their originating host sites, the versions posted may not match the versions our readers view when clicking the "GO TO ORIGINAL" links. This site contains copyrighted material the use of which has not always been specifically authorized by the copyright owner. We are making such material available in our efforts to advance understanding of environmental, political, human rights, economic, democracy, scientific, and social justice issues, etc. We believe this constitutes a 'fair use' of any such copyrighted material as provided for in section 107 of the US Copyright Law. In accordance with Title 17 U.S.C. Section 107, the material on this site is distributed without profit to those who have expressed a prior interest in receiving the included information for research and educational purposes. For more information go to: http://www.law.cornell.edu/uscode/17/107.shtml. If you wish to use copyrighted material from this site for purposes of your own that go beyond 'fair use', you must obtain permission from the copyright owner.