(Français) Pandémie de la Dépense Militaire
ORIGINAL LANGUAGES, 11 May 2020
Manlio Dinucci | Investig'Action - TRANSCEND Media Service
7 Mai 2020 – Chaque minute sont dépensés dans le monde environ 4 millions de dollars à des fins militaires. C'est ce qu'indiquent les dernières estimations du Sipri : en 2019 la dépense militaire mondiale a presque atteint les 2.000 milliards de dollars, le plus haut niveau depuis 1988 en net d'inflation. Ceci signifie qu'aujourd'hui on dépense en armes, armées et guerres plus que ce que l'on dépensait dans la dernière phase de l'affrontement entre USA et URSS et leurs alliances respectives.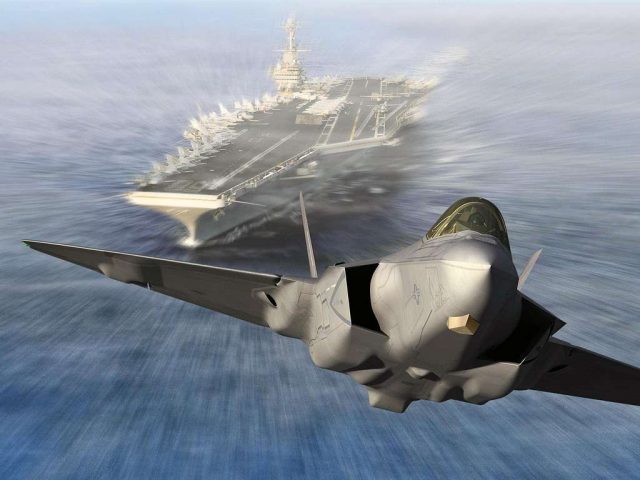 La dépense militaire mondiale est en train d'accélérer : en une année elle a augmenté de 3,6% en termes réels. Elle est entraînée par la dépense militaire étasunienne qui, avec une augmentation de 5,3% en une année, est montée en 2019 à 732 milliards. Ce chiffre représente le budget du Pentagone, comprenant les opérations de guerre.
S'y ajoutent d'autres postes de caractère militaire. Le Département pour les affaires des anciens combattants, qui s'occupe des militaires à la retraite, a un budget annuel de 217 milliards, en augmentation continue. La Communauté d'intelligence, composée de 17 agences, déclare plus de 80 milliards annuels, qui ne sont que la pointe de l'iceberg de la dépense réelle pour des opérations secrètes. Le Département pour la sécurité de la patrie a une dépense annuelle de plus de 70 milliards. Le Département de l'Énergie dépense en une année environ 24 milliards pour entretenir et moderniser l'arsenal nucléaire.
En tenant compte de ces postes, et d'autres encore, la dépense réelle des États-Unis dépasse déjà les 1.000 milliards de dollars annuels. Celle de l'OTAN, estimée par le Sipri à 1.035 milliards en 2019, est donc en réalité beaucoup plus haute.
La dépense militaire de la Russie, 65 milliards en 2019, est 11 fois moins importante que celle des USA et 16 fois moins que celle de l'OTAN. La dépense militaire de la Chine est estimée par le Sipri à 261 milliards, environ un tiers de celle des USA, même si le chiffre officiel fourni par Pékin est d'environ 180.
Parmi les pays européens de l'OTAN sont en tête la France, l'Allemagne et le Royaume-Uni avec environ 50 milliards  chacun.
La dépense militaire italienne, au 12ème rang mondial, est estimée par le Sipri à 26,8 milliards de dollars en 2019. Ainsi se trouve substantiellement confirmé que la dépense militaire italienne, qui a augmenté de plus de 6% par rapport à 2018, dépasse les 26 milliards d'euros sur une base annuelle, équivalents à une moyenne de 72 millions d'euros par jour. Sur la base de l'engagement pris dans l'OTAN, elle devra continuer à croître jusqu'à atteindre une moyenne d'environ 100 millions d'euros par jour.
Les États-Unis -a annoncé le secrétaire d'état Mike Pompeo- ont demandé aux Alliés d'allouer 400 milliards de dollars de plus pour accroître la dépense militaire de l'OTAN. L'Italie, à l'intérieur de l'Alliance sous commandement USA, est attelée à des mécanismes automatiques de dépense. Par exemple, elle fait partie de la "Land Battle Decisive Munitions Initiative" pour l'acquisition de munitions de plus en plus sophistiquées et coûteuses (missiles, fusées, projectiles d'artillerie) pour les forces terrestres. Elle fait partie avec les État-Unis, la France et le Royaume-Uni du groupe qui, sur la base d'un accord conclu en février dernier, fournira avec ses propres satellites militaires des "capacités spatiales" à l'OTAN dans une vaste gamme d'activités. L'Italie entre ainsi complètement dans le nouveau programme militaire spatial de l'OTAN, préparé par le Pentagone, et par de très restreints sommets militaires européens avec les plus grandes industries aérospatiales, dans le sillage du nouveau Commandement spatial créé par les États-Unis pour "défendre les intérêts américains vitaux dans l'espace, prochain champ de bataille de la guerre".
Tout ceci comporte plus de dépenses militaires avec de l'argent public, alors que d'énormes ressources sont nécessaires pour faire face aux conséquences socio-économiques de la crise du coronavirus, notamment l'augmentation du chômage. Mais une entreprise recrute : l'OTAN, qui le 29 avril a lancé "un programme novateur pour embaucher de jeunes professionnels", auxquels elle promet un "salaire compétitif" et des possibilités de carrière en tant que "futurs leaders et influencers".
______________________________________________

Manlio Dinucci est géographe et journaliste. Il a une chronique hebdomadaire "L'art de la guerre" au quotidien italien Il Manifesto. Parmi ses derniers livres: Geocommunity (en trois tomes) Ed. Zanichelli 2013; Geolaboratorio, Ed. Zanichelli 2014; Se dici guerra…, Ed. Kappa Vu 2014.
Édition de mardi 5 mai 2020 d'il manifesto
Traduit de l'italien par M-A Patrizio
Go to Original – investigaction.net
Tags:
Anti-militarism
,
Military
,
Military Industrial Complex
,
Pentagon
,
SIPRI
,
US Military
DISCLAIMER: The statements, views and opinions expressed in pieces republished here are solely those of the authors and do not necessarily represent those of TMS. In accordance with title 17 U.S.C. section 107, this material is distributed without profit to those who have expressed a prior interest in receiving the included information for research and educational purposes. TMS has no affiliation whatsoever with the originator of this article nor is TMS endorsed or sponsored by the originator. "GO TO ORIGINAL" links are provided as a convenience to our readers and allow for verification of authenticity. However, as originating pages are often updated by their originating host sites, the versions posted may not match the versions our readers view when clicking the "GO TO ORIGINAL" links. This site contains copyrighted material the use of which has not always been specifically authorized by the copyright owner. We are making such material available in our efforts to advance understanding of environmental, political, human rights, economic, democracy, scientific, and social justice issues, etc. We believe this constitutes a 'fair use' of any such copyrighted material as provided for in section 107 of the US Copyright Law. In accordance with Title 17 U.S.C. Section 107, the material on this site is distributed without profit to those who have expressed a prior interest in receiving the included information for research and educational purposes. For more information go to: http://www.law.cornell.edu/uscode/17/107.shtml. If you wish to use copyrighted material from this site for purposes of your own that go beyond 'fair use', you must obtain permission from the copyright owner.