Intimidation and Suppression of Inconvenient Knowledge
IN FOCUS, 29 Jun 2020
John Stone | Children's Health Defense - TRANSCEND Media Service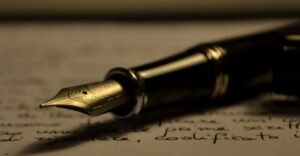 23 Jun 2020 – These comments follow on the disappointing failure of Prof Kaye 'UN Special Rapporteur for the Promotion and Protection of Freedom of Opinion and Freedom of Expression'  to respond to two respectful letters complaining about the arbitrary use of terms like "misinformation" and "disinformation" for information which is likely just inconvenient for corporate global interests, global agencies and the policies of governments. I also protested at  the use the of term "anti-vaccinationist" as catch-all hate speech for anyone who criticises vaccine products, programs or the lobby.
I was moved to write to Prof Kaye because he seemed to be displaying signs of intellectual fastidiousness last year when he asked Mark Zuckerberg to be more precise about how he defined "vaccine misinformation". In my second letter I expanded this to include public and expert concern about 5G radiation – also coming to be classified expediently as "misinformation", as with a recent communique by the Council of Europe (which I understand to be the committee of the 27 heads of government of the European Union). I wrote, it will be recalled:
"It seems now that at "warp-speed" global citizens are having their rights to discuss their future stripped away from them by politicians using Orwellian strategies. Now, every time that global corporate interests are called into question, governments only have to wheel out terms like "misinformation" or "disinformation" and they are safe from public scrutiny or accountability. This bodes ill both for democracy and the safety of citizens."
It may be said that I was genuinely surprised when he did not reply to me the first time, and that a United Nations office did not even have the courtesy to provide an acknowledgment, even when repeatedly requested. It should also be obvious that this is just the sort of sensitive issue which his office should be attending to:  even if Kaye thinks I am absolutely wrong it ought to be within his grasp to explain why. The idea that there are increasing areas where governments should never have to be called to account is both absurd and menacing.
In the absence of a reply I went to Kaye's 2019 book 'Secret Police: The Global Struggle to Govern the Internet' for illumination. The critical passage is found on page 91 where he writes favourably of the work of the Oxford Internet Institute (OII):
"OII has shown how all sorts of actors try to manipulate public opinion, from whether to vaccinate your children to whom to vote for in contested elections"
It is interesting to note here how once legitimate subjects of free speech have now fall under the heading of "manipulation". In particular, he mentions OII's Samantha Bradshaw, with whom I took issue at the House of Commons' Digital, Culture, Media & Sports Committee Inquiry into FAKE News in 2017-18. I wrote to the Committee following her evidence:
"In the light of all of this I was dismayed to see the comments of Samantha Bradshaw of the Oxford Internet Institute in the first oral hearing of the inquiry… talking about "undermining research" as an issue under consideration including prejudicial talk about "anti-vax campaigns" as if governments have a monopoly on truth: there may in fact be an awful lot wrong with government science which ought to be talked about. You cannot have an a priori view on that and believe seriously in freedom of speech."
So where does it all come from? It turns out that the Institute's founder is Dame Stephanie Shirley, also founder of Autism Speaks UK (renamed Autistica) which has been so obstructive in researching the causes of autism, and involved in covering up the rise.
A recent Project of OII 'Alternative News Networks – Understanding the spread and influence of disinformation, propaganda, and divisive political news content in the UK online information ecosystem' discloses three sources of funding: the Omidyar Network, the British Government and the Oxford Martin School. About the Omidyar Network I know little, that the British government long ago abandoned anything but the merest lip-service to freedom of speech is evident, while the Oxford Martin School is a promoter of vaccines and vaccine compliance, with such luminaries as Andrew Pollard, among many other things director of  Oxford Vaccine Group, and Alberto Giubilini, a philosopher who advocates for vaccine compulsion, and works on their programme, 'Collective Responsibility for Infectious Diseases'. Recently, when I and others took Giubilini to task over vaccine safety he sat by while a web troll graffitied the conversation and made it unintelligible (rather like the sheep chanting "Four legs good, two legs bad" in Orwell's 'Animal Farm''). Along with Bradshaw, Kaye also mentions Prof Philip Howard, director of OII and the Oxford Martin School program 'Science, Misinformation and the Media'.
We are, let us face it, in a dangerous circle. When OII complain to a parliamentary committee about the social media "undermining research" it not only sounds like a sinister appeal to authority it is also the research of an associate body which is much at issue. Why – if it is any good – cannot "research" withstand the scrutiny of social media?  'Freedom of opinion and expression' David Kaye? I don't think so somehow. Secret police, maybe.
__________________________________________________
John Stone is UK Editor for Age of Autism.
Go to Original – childrenshealthdefense.org
Tags:
Autism
,
Big Pharma
,
COVID-19
,
Coronavirus
,
Public Health
,
Vaccines
DISCLAIMER: The statements, views and opinions expressed in pieces republished here are solely those of the authors and do not necessarily represent those of TMS. In accordance with title 17 U.S.C. section 107, this material is distributed without profit to those who have expressed a prior interest in receiving the included information for research and educational purposes. TMS has no affiliation whatsoever with the originator of this article nor is TMS endorsed or sponsored by the originator. "GO TO ORIGINAL" links are provided as a convenience to our readers and allow for verification of authenticity. However, as originating pages are often updated by their originating host sites, the versions posted may not match the versions our readers view when clicking the "GO TO ORIGINAL" links. This site contains copyrighted material the use of which has not always been specifically authorized by the copyright owner. We are making such material available in our efforts to advance understanding of environmental, political, human rights, economic, democracy, scientific, and social justice issues, etc. We believe this constitutes a 'fair use' of any such copyrighted material as provided for in section 107 of the US Copyright Law. In accordance with Title 17 U.S.C. Section 107, the material on this site is distributed without profit to those who have expressed a prior interest in receiving the included information for research and educational purposes. For more information go to: http://www.law.cornell.edu/uscode/17/107.shtml. If you wish to use copyrighted material from this site for purposes of your own that go beyond 'fair use', you must obtain permission from the copyright owner.