Articles by John Stone
We found 2 results.
---
UK Data Show 402 Reports of Deaths Following COVID Vaccines
John Stone | The Defender - TRANSCEND Media Service, 8 Mar 2021
2 Mar 2021 – Government data show that, compared with the Pfizer vaccine, there have been 43% more reports of injuries related to the Oxford-AstraZeneca vaccine in the UK, including 77% more adverse events and 25% more deaths — but no red flags from UK regulators.
→ read full article
---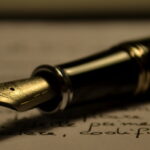 Intimidation and Suppression of Inconvenient Knowledge
John Stone | Children's Health Defense - TRANSCEND Media Service, 29 Jun 2020
23 Jun 2020 – These comments follow on the disappointing failure of Prof Kaye, UN Special Rapporteur to respond to two respectful letters complaining about the arbitrary use of terms like "misinformation" and "disinformation" and "anti-vaccinationist" as catch-all hate speech for anyone who criticises vaccine products, programs or the lobby.
→ read full article
---