What Is Covid-19, SARS-2? How Is It Tested? How Is It Measured? The Fear Campaign Has No Scientific Basis
DEBATES ON COVID - VACCINES, 7 Sep 2020
Prof Michel Chossudovsky | Global Research - TRANSCEND Media Service
 If the public had been informed that Covid-19 is "similar to Influenza", the fear campaign would have fallen flat. Covid-19 is a public health concern but it is NOT a dangerous virus.

2 Sep 2020 – The data and concepts have been manipulated with a view to sustaining the fear campaign.
The estimates are meaningless. The figures have been hyped to justify the lockdown and the closure of the national economy, with devastating economic and social consequences. The Virus is held responsible for poverty and mass unemployment.
Confirmed by prominent scientists as well as by official public health bodies including the World Health Organization (WHO) and the US Center for Disease Control and Prevention (CDC). Covid-19 is a public health concern but it is NOT a dangerous virus.
The COVID-19 crisis is marked by a public health "emergency" under WHO auspices which is being used as a pretext and a  justification to trigger a Worldwide process of economic, social and political restructuring. Social engineering is being applied. Governments are pressured into extending the lockdown, despite its devastating economic and social consequences.
There is no scientific basis for implementing the closing down of the global economy as a means to resolving a public health crisis.
Both the media and the governments are involved in spreading disinformation.
The fear campaign has no scientific basis.
Our objective is to reassure people Worldwide. Your governments are LYING.  In fact they are lying to themselves.
We start by defining the virus and the tests which are being used to "identify the virus".
1  What is Covid-19, SARS-COV-2.
Below is the official WHO definition of Covid-19:
Coronaviruses are a large family of viruses which may cause illness in animals or humans.  In humans, several coronaviruses are known to cause respiratory infections ranging from the common cold to more severe diseases such as Middle East Respiratory Syndrome (MERS) and Severe Acute Respiratory Syndrome (SARS). The most recently discovered coronavirus causes coronavirus disease COVID-19.

The most common symptoms of COVID-19 are fever, dry cough, and tiredness. … These symptoms are usually mild and begin gradually. Some people become infected but only have very mild symptoms. Most people (about 80%) recover from the disease without needing hospital treatment. Around 1 out of every 5 people who gets COVID-19 becomes seriously ill and develops difficulty breathing.
"COVID-19 is similar to SARS-1″: According to  Dr. Wolfgang Wodarg, pneumonia is "regularly caused or accompanied by corona viruses". Immunologists broadly confirm the CDC definition. COVID-19 has similar features to a seasonal influenza coupled with pneumonia.
According to Anthony Fauci (Head of NIAID), H. Clifford Lane and Robert R. Redfield (Head of CDC) in the New England Journal of Medicine 
…the overall clinical consequences of Covid-19 may ultimately be more akin to those of a severe seasonal influenza (which has a case fatality rate of approximately 0.1%) or a pandemic influenza (similar to those in 1957 and 1968) rather than a disease similar to SARS or MERS, which have had case fatality rates of 9 to 10% and 36%, respectively.
Dr. Anthony Fauci  is lying to himself. In his public statements he says that Covid is "Ten Times Worse than Seasonal Flu".
He refutes his peer reviewed report quoted above. From the outset, Fauci has been instrumental in waging the fear and panic campaign across America:
TO READ FULL ARTICLE Go to Original – globalresearch.ca
_______________________________________________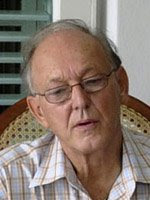 Michel Chossudovsky is an award-winning author, Professor of Economics (emeritus) at the University of Ottawa, Founder and Director of the Centre for Research on Globalization (CRG), Montreal, Editor of Global Research.  He has taught as visiting professor in Western Europe, Southeast Asia, the Pacific and Latin America. He has served as economic adviser to governments of developing countries and has acted as a consultant for several international organizations. He is the author of eleven books including The Globalization of Poverty and The New World Order (2003), America's "War on Terrorism" (2005), The Global Economic Crisis, The Great Depression of the Twenty-first Century (2009) (Editor), Towards a World War III Scenario: The Dangers of Nuclear War (2011), The Globalization of War, America's Long War against Humanity (2015). He is a contributor to the Encyclopaedia Britannica.  His writings have been published in more than twenty languages. In 2014, he was awarded the Gold Medal for Merit of the Republic of Serbia for his writings on NATO's war of aggression against Yugoslavia. He can be reached at crgeditor@yahoo.com
Copyright © Prof Michel Chossudovsky, Global Research, 2020
Tags:
Bill Gates
,
COVID-19
,
Conspiracy Theories
,
Coronavirus
,
Economy
,
Elites
,
Environment
,
Health
,
Lockdown
,
New World Order
,
Pandemic
,
Public Health
,
Research
,
Science and Medicine
,
Vaccines
,
WHO
,
World
DISCLAIMER: The statements, views and opinions expressed in pieces republished here are solely those of the authors and do not necessarily represent those of TMS. In accordance with title 17 U.S.C. section 107, this material is distributed without profit to those who have expressed a prior interest in receiving the included information for research and educational purposes. TMS has no affiliation whatsoever with the originator of this article nor is TMS endorsed or sponsored by the originator. "GO TO ORIGINAL" links are provided as a convenience to our readers and allow for verification of authenticity. However, as originating pages are often updated by their originating host sites, the versions posted may not match the versions our readers view when clicking the "GO TO ORIGINAL" links. This site contains copyrighted material the use of which has not always been specifically authorized by the copyright owner. We are making such material available in our efforts to advance understanding of environmental, political, human rights, economic, democracy, scientific, and social justice issues, etc. We believe this constitutes a 'fair use' of any such copyrighted material as provided for in section 107 of the US Copyright Law. In accordance with Title 17 U.S.C. Section 107, the material on this site is distributed without profit to those who have expressed a prior interest in receiving the included information for research and educational purposes. For more information go to: http://www.law.cornell.edu/uscode/17/107.shtml. If you wish to use copyrighted material from this site for purposes of your own that go beyond 'fair use', you must obtain permission from the copyright owner.