The Guardian's Deceit-Riddled New Statement Betrays Both Julian Assange and Journalism
WHISTLEBLOWING - SURVEILLANCE, 5 Oct 2020
Jonathan Cook - TRANSCEND Media Service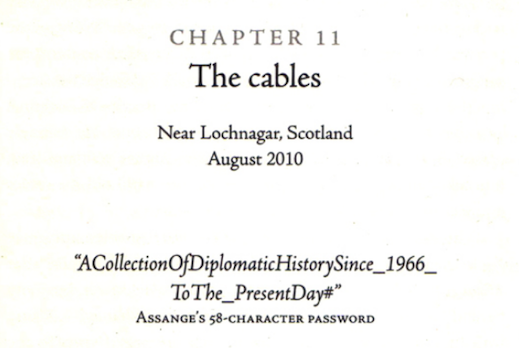 26 Sep 2020 – In my recent post on the current hearings at the Old Bailey over Julian Assange's extradition to the United States, where he would almost certainly be locked away for the rest of his life for the crime of doing journalism, I made two main criticisms of the Guardian.
A decade ago, remember, the newspaper worked closely in collaboration with Assange and Wikileaks to publish the Iraq and Afghan war diaries, which are now the grounds on which the US is basing its case to lock Assange behind bars in a super-max jail.
My first criticism was that the paper had barely bothered to cover the hearing, even though it is the most concerted attack on press freedom in living memory. That position is unconscionably irresponsible, given its own role in publishing the war diaries. But sadly it is not inexplicable. In fact, it is all too easily explained by my second criticism.
A journalist due to testify at Julian Assange's extradition hearing makes a very pertinent point. This is the biggest attack on press freedom in our lifetimes. Why are UK editors not demanding to be heard at the Old Bailey? Where are they? Where is the Guardian? https://t.co/fFRFvGpYdi

— Jonathan Cook (@Jonathan_K_Cook) September 8, 2020
That criticism was chiefly levelled at two leading journalists at the Guardian, former investigations editor David Leigh and reporter Luke Harding, who together wrote a book in 2011 that was the earliest example of what would rapidly become a genre among a section of the liberal media elite, most especially at the Guardian, of vilifying Assange.
In my earlier post I set out Leigh and Harding's well-known animosity towards Assange – the reason why one senior investigative journalist, Nicky Hager, told the Old Bailey courtroom the pair's 2011 book was "not a reliable source". That was, in part, because Assange had refused to let them write his official biography, a likely big moneymaker. The hostility had intensified and grown mutual when Assange discovered that behind his back they were writing an unauthorised biography while working alongside him.
But the bad blood extended more generally to the Guardian, which, like Leigh and Harding, repeatedly betrayed confidences and manoeuvred against Wikileaks rather the cooperating with it. Assange was particularly incensed to discover that the paper had broken the terms of its written contract with Wikileaks by secretly sharing confidential documents with outsiders, including the New York Times.
When lawyers for the US yet again quote from a book by the Guardian's David Leigh in a desperate bid to bolster their flimsy case against Julian Assange, investigative journalist Nicky Hager replies: 'I would not regard that [book] as a reliable source' https://t.co/uPk8wVX5RF

— Jonathan Cook (@Jonathan_K_Cook) September 20, 2020
Leigh and Harding's book now lies at the heart of the US case for Assange's extradition to the US on so-called "espionage" charges. The charges are based on Wikileaks' publication of leaks provided by Chelsea Manning, then an army private, that revealed systematic war crimes committed by the US military.
Inversion of truth
Lawyers for the US have mined from the Guardian book claims by Leigh that Assange was recklessly indifferent to the safety of US informants named in leaked files published by Wikileaks.
Assange's defence team have produced a raft of renowned journalists, and others who worked with Wikileaks, to counter Leigh's claim and argue that this is actually an inversion of the truth. Assange was meticulous about redacting names in the documents. It was they – the journalists, including Leigh – who were pressuring Assange to publish without taking full precautions.
Prof Sloboda, of Iraq Body Count, joins others in offering first-hand evidence that Assange was scrupulous in redacting names. He 'resisted pressure from media partners [Guardian?] to speed up the process. Assange always meticulously insisted on redaction' https://t.co/vD2TqDVmlD

— Jonathan Cook (@Jonathan_K_Cook) September 18, 2020
Of course, none of these corporate journalists – only Assange – is being put on trial, revealing clearly that this is a political trial to silence Assange and disable Wikileaks.
But to bolster its feeble claim against Assange – that he was reckless about redactions – the US has hoped to demonstrate that in September 2011, long after publication of the Iraq and Afghan diaries, Wikileaks did indeed release a trove of documents – official US cables – that Assange failed to redact.
This is true. But it only harms Assange's defence if the US can successfully play a game of misdirection – and the Guardian has been crucial to that strategy's success. Until now the US has locked the paper into collaborating in its war on Assange and journalism – if only through its silence – by effectively blackmailing the Guardian with a dark, profoundly embarrassing secret the paper would prefer was not exposed.
In fact, the story behind the September 2011 release by Wikileaks of those unredacted documents is entirely different from the story the court and public is being told. The Guardian has conspired in keeping quiet about the real version of events for one simple reason – because it, the Guardian, was the cause of that release.
Betrayal of Assange and journalism
TO CONTINUE READING Go to Original – jonathan-cook.net
___________________________________________

Jonathan Cook is an award-winning British journalist based in Nazareth, Israel, since 2001. He is the author of: Blood and Religion: The Unmasking of the Jewish State (2006); Israel and the Clash of Civilisations: Iraq, Iran and the Plan to Remake the Middle East (2008); and Disappearing Palestine: Israel's Experiments in Human Despair (2008). In 2011 he was awarded the Martha Gellhorn Special Prize for Journalism. The same year, Project Censored voted one of Jonathan's reports, "Israel brings Gaza entry restrictions to West Bank", the ninth most important story censored in 2009-10.
Tags:
Activism
,
Assange
,
Big Brother
,
Ecuador
,
Human Rights
,
Journalism
,
Justice
,
Media
,
Surveillance
,
Sweden
,
Torture
,
UK
,
UN
,
USA
,
Violence
,
Whistleblowing
,
WikiLeaks
DISCLAIMER: The statements, views and opinions expressed in pieces republished here are solely those of the authors and do not necessarily represent those of TMS. In accordance with title 17 U.S.C. section 107, this material is distributed without profit to those who have expressed a prior interest in receiving the included information for research and educational purposes. TMS has no affiliation whatsoever with the originator of this article nor is TMS endorsed or sponsored by the originator. "GO TO ORIGINAL" links are provided as a convenience to our readers and allow for verification of authenticity. However, as originating pages are often updated by their originating host sites, the versions posted may not match the versions our readers view when clicking the "GO TO ORIGINAL" links. This site contains copyrighted material the use of which has not always been specifically authorized by the copyright owner. We are making such material available in our efforts to advance understanding of environmental, political, human rights, economic, democracy, scientific, and social justice issues, etc. We believe this constitutes a 'fair use' of any such copyrighted material as provided for in section 107 of the US Copyright Law. In accordance with Title 17 U.S.C. Section 107, the material on this site is distributed without profit to those who have expressed a prior interest in receiving the included information for research and educational purposes. For more information go to: http://www.law.cornell.edu/uscode/17/107.shtml. If you wish to use copyrighted material from this site for purposes of your own that go beyond 'fair use', you must obtain permission from the copyright owner.