ACTION ALERT: What Can 'Now Be Told' by NYT about Pentagon Papers Isn't Actually True
MEDIA, 18 Jan 2021
Jim Naureckas | FAIR-Fairness & Accuracy In Reporting - TRANSCEND Media Service
14 Jan 2021 – The day New York Times journalist Neil Sheehan died, the Times ran a story (1/7/21) with the headline, "Now It Can Be Told: How Neil Sheehan Got the Pentagon Papers." It purports to be the true story of how the paper obtained the Defense Department's classified history of the Vietnam War that had been secretly photocopied by former Pentagon analyst Daniel Ellsberg. Here's what Sheehan told reporter Janny Scott in 2015, on the condition that it could not be published until after Sheehan's death:
Contrary to what is generally believed, Mr. Ellsberg never "gave" the papers to the Times, Mr. Sheehan emphatically said. Mr. Ellsberg told Mr. Sheehan that he could read them but not make copies. So Mr. Sheehan smuggled the papers out of the apartment in Cambridge, Massachusetts, where Mr. Ellsberg had stashed them; then he copied them illicitly, just as Mr. Ellsberg had done, and took them to the Times.
In Sheehan's telling, Ellsberg is a fearful neurotic, so afraid of going to prison that he makes foolish mistakes that could lead to getting caught—and so Sheehan had to lie to his source and make his own copy, because he was determined that, as he put it, "this material is never again going in a government safe."
When the papers are published and Ellsberg discovers the ruse, Sheehan has Ellsberg say, "So you stole it, like I did." To which Sheehan supposedly replied:
No, Dan, I didn't steal it….  And neither did you. Those papers are the property of the people of the United States. They paid for them with their national treasure and the blood of their sons, and they have a right to it.
As you can probably tell from that dialogue, Sheehan made himself very much the hero of the story, which is perhaps why he wanted it published only after he was no longer around to be contradicted. There was nothing stopping Scott, though, from calling Ellsberg, who is still quite alive, and asking him for his reaction to Sheehan's account. She did not do so, but Daniel's son Robert Ellsberg provided that missing piece in a response to the story on Twitter (1/10/21).
Robert points out that his father's actions were not those of someone who feared prison; when he was arraigned, he asked reporters, "Would not you go to prison to help end this war?" Rather, Daniel Ellsberg was afraid that he wouldn't be able to get out the secrets he was risking prison to expose.
Daniel has explained—notably in his 2002 memoir Secrets—that he would have given a copy of the Pentagon Papers to Sheehan immediately if only Sheehan had told him that the Times was seriously interested in publishing them. They were, but for reasons that aren't very clear in Sheehan's account, the reporter was unwilling to tell Ellsberg that. ("He feared that Mr. Ellsberg's reaction might inadvertently tip the government off," is the explanation proffered.) As Robert notes, this meant that Daniel had to keep looking for another publisher—increasing and not decreasing the chances that the government might learn about and seize the copied papers.
What Daniel Ellsberg remembers telling Sheehan when he found out about the Times' secret copy is, "You did what I did"—not, "So you stole it, like I did." As Robert writes, "My father never considered that he had stolen anything"—and didn't need a reminder from Sheehan that the papers belonged to the American people.
Of course, it's impossible to say which of two versions of a conversation that occurred between two people is correct—even if one version has the strong whiff of something that one person wishes they had said. But there is an important part of the Times story that is definitely false, and requires correction—because it's contradicted later in the same story.
That's when the story reads, "Contrary to what is generally believed, Mr. Ellsberg never 'gave' the papers to the Times." In fact, Ellsberg did give the papers to Sheehan, as the story gets around to revealing 38 paragraphs later:
So he told Mr. Ellsberg that he now needed the documents, not just his notes…. This time, when Mr. Sheehan asked, Mr. Ellsberg consented…. He arranged for Mr. Sheehan to pick up a complete copy of the historical study stowed in an Ellsberg family apartment in Manhattan.
So the big revisionist revelation in the New York Times article turns out to be false. Rather, if you read to the end of this 2,800-word piece, you find that "what is generally believed"—is actually true.
ACTION ALERT:
Please tell the New York Times to set the historical record straight by correcting its story to note that Daniel Ellsberg did in fact give the Pentagon Papers to the Times.
CONTACT:
Letters: letters@nytimes.com
Readers Center: Feedback
Twitter: @NYTimes
Please remember that respectful communication is the most effective. Feel free to leave a copy of your communication in the comments thread.
*******
Note from TMS editor–For context: The Guardian, London's newspaper, picked up on the misleading NYT story:
Edward Helmore | The Guardian – TRANSCEND Media Service
11 Jan 2021 – Journalist behind scoop reveals how he tricked whistleblower to get copies of explosive Vietnam War reports.
*******
_________________________________________________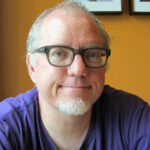 Jim Naureckas is the editor of FAIR.org, and has edited FAIR's print publication Extra! since 1990. He is the co-author of The Way Things Aren't: Rush Limbaugh's Reign of Error, and co-editor of The FAIR Reader. He was an investigative reporter for In These Times and managing editor of the Washington Report on the Hemisphere. Born in Libertyville, Illinois, he has a poli sci degree from Stanford. Since 1997 he has been married to Janine Jackson, FAIR's program director.
Tags:
Daniel Ellsberg
,
Neil Sheehan
,
New York Times
,
Pentagon Papers
,
The Guardian
DISCLAIMER: The statements, views and opinions expressed in pieces republished here are solely those of the authors and do not necessarily represent those of TMS. In accordance with title 17 U.S.C. section 107, this material is distributed without profit to those who have expressed a prior interest in receiving the included information for research and educational purposes. TMS has no affiliation whatsoever with the originator of this article nor is TMS endorsed or sponsored by the originator. "GO TO ORIGINAL" links are provided as a convenience to our readers and allow for verification of authenticity. However, as originating pages are often updated by their originating host sites, the versions posted may not match the versions our readers view when clicking the "GO TO ORIGINAL" links. This site contains copyrighted material the use of which has not always been specifically authorized by the copyright owner. We are making such material available in our efforts to advance understanding of environmental, political, human rights, economic, democracy, scientific, and social justice issues, etc. We believe this constitutes a 'fair use' of any such copyrighted material as provided for in section 107 of the US Copyright Law. In accordance with Title 17 U.S.C. Section 107, the material on this site is distributed without profit to those who have expressed a prior interest in receiving the included information for research and educational purposes. For more information go to: http://www.law.cornell.edu/uscode/17/107.shtml. If you wish to use copyrighted material from this site for purposes of your own that go beyond 'fair use', you must obtain permission from the copyright owner.