Like Thai Royal Armed Forces, Myanmar military has been acting without any restraint or consideration for the protection of civil and political rights, nor human rights.
As a matter of fact, the predawn coup in Myanmar has only exposed a two-fold lie – that Myanmar generals are undertaking top-down democratic reforms, and that Aung San Suu Kyi was leading this "fragile transition". The plain truth is Myanmar military had carved out a position as the permanent power-holder in its Constitution of 2008. Under the cover of this Big Lie of "fragile democracy", all external actors with their own agendas and interests – including international investors, western governments, Japan, India, the United Nations, the Association of South East Asian Nations (ASEAN), the World Bank, Asian Development Bank and the IMF – chose not to act when the hybrid regime of the military and Aung San Suu Kyi proceeded to commit genocidal purges against Rohingya Muslims or launched vicious military attacks against other national minorities of Myanmar such as Kachin Christians, Karen, Rakhine, Ta'ang, and Shan peoples.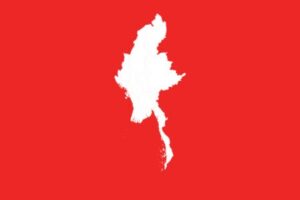 The coup is couched in Orwellian language – Aung San Suu Kyi and NLD MPs are power-mad anti-democrats who attempted to proceed to hold a new parliament, despite widespread fraud of 10.5 million vote irregularities, mirroring the Trumpian "stop the steal" discourse in the USA. It is also Orwellian in that the coup is an act to safeguard the democratic transition, prevent national disintegration potentially triggered by Aung San Suu Kyi.
FORSEA urges all international media outlets and commentators to stop pedalling this "fragile democracy" lie.
Additionally, we urge all international governments and agencies to review their "pro-democracy" and "pro-development" policies and put a moratorium on foreign aid to Myanmar except humanitarian relief.
No political transition or system or government that is committing genocide against one national minority and waging vicious wars against others can be labelled "democratic"; fragile or not.