Nigeria's Boko Haram Militants: Six Reasons They Have Not Been Defeated
AFRICA, 24 May 2021
Ishaq Khalid | BBC News, Abuja - TRANSCEND Media Service
17 May 2021 – The phrase that Nigerian militant group Boko Haram had been "technically defeated" is ringing increasingly hollow.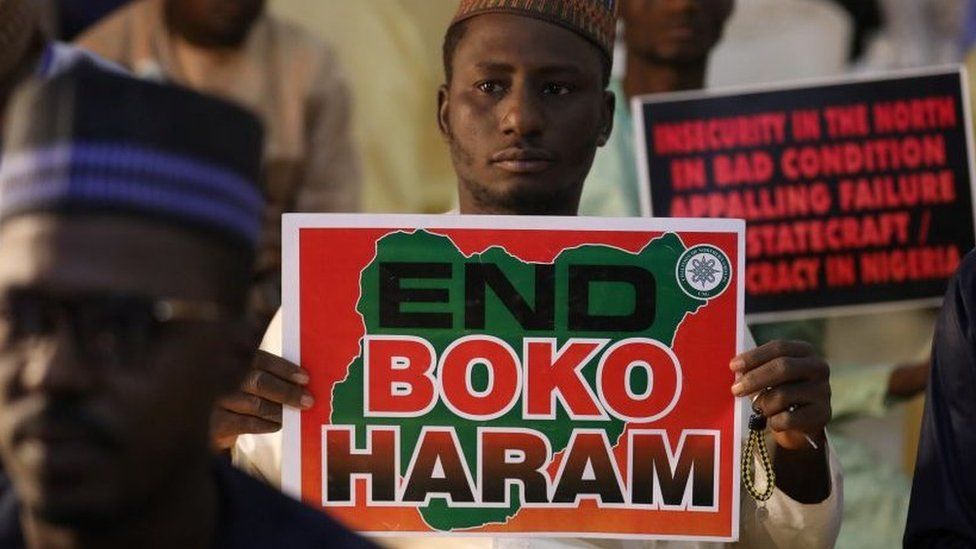 Seven months into his first term in 2015 President Muhammadu Buhari coined the term, but the group and its offshoots have never gone away.
The military has managed to retake territory and dislodged the fighters from some of their hideouts. But a recent spike in deadly violence, focused in the north-east, where the Islamist group began its insurgency in 2009, has led many to ask what is at the root of the authorities' failure.
Already this year there have been nearly 100 attacks, according to one estimate. A number of military bases as well as towns, including Geidam and Damasak, a hub for aid workers, have been overrun. Hundreds have been killed and weapons, food and medicines have all been looted.
There are six main reasons why Boko Haram has not been defeated despite the government claims, experts say.
1: Root causes not addressed
An over-reliance on a military strategy to confront Boko Haram is at the heart of the state's inability to deal with the threat, argues security analyst Kabiru Adamu from Beacon Consulting.
"That's why, unfortunately, almost 11 or 12 years into the counter-insurgency operation, we are not seeing major successes," he told the BBC.
"Yes, the military will dislodge the terrorists but then because they are still able to exercise influence, they're able to recruit, they're able to generate funding, they're able to acquire weaponry, then they regroup."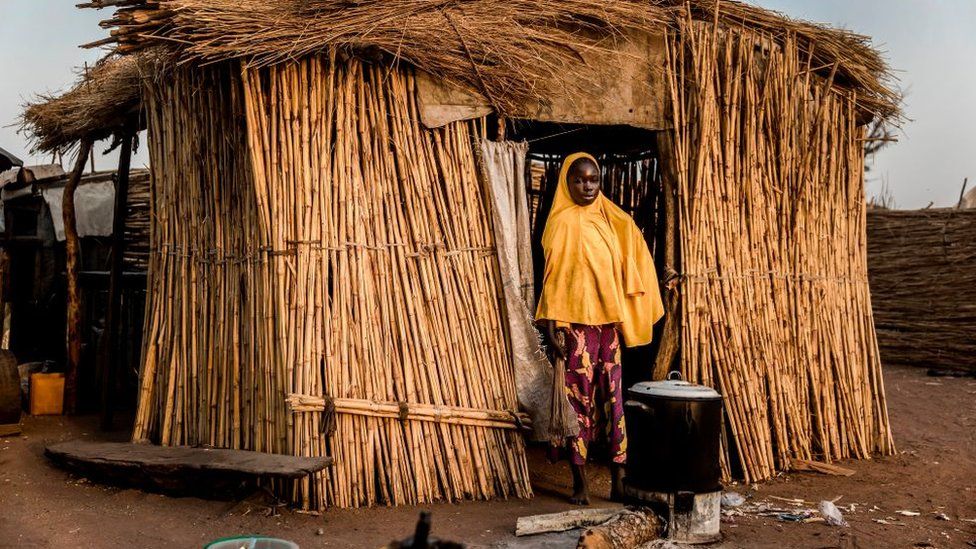 Experts say that it is not that people in the north-east sympathise with Boko Haram and its splinter group, the Islamic State's West Africa Province, but that neglect from the authorities and desperation often drive people into the hands of the militants.
"The reality is that to address insurgency or terrorism, you need more than military operation. You need to address the root causes of the insurgency," Mr Adamu says.
"Unfortunately we haven't seen enough efforts in that regard."
He points to a lack of good governance that leaves the population impoverished, frustrated and uneducated as "one huge root cause".
There are major government initiatives that are meant to speed up development in the north-east, but little progress has been made.
There is also the National Counter-Terrorism Strategy which also involves economic development and counter-radicalisation, in addition to the deployment of troops. But Mr Adamu says it appears the strategy is not being fully implemented.
Others, like Security analyst at the Tony Blair Institute for Change, Bulama Bukarti, argue that along with deradicalisation there should be a huge surge in military activity similar to what was seen in Iraq and Syria when the Islamic State group's so-called caliphate was dismantled.
2: Boko Haram's ability to recruit
The endemic poverty in parts of the region as well as the insurgents' violent methods enable the continued recruitment of generation after generation of fighters, experts say.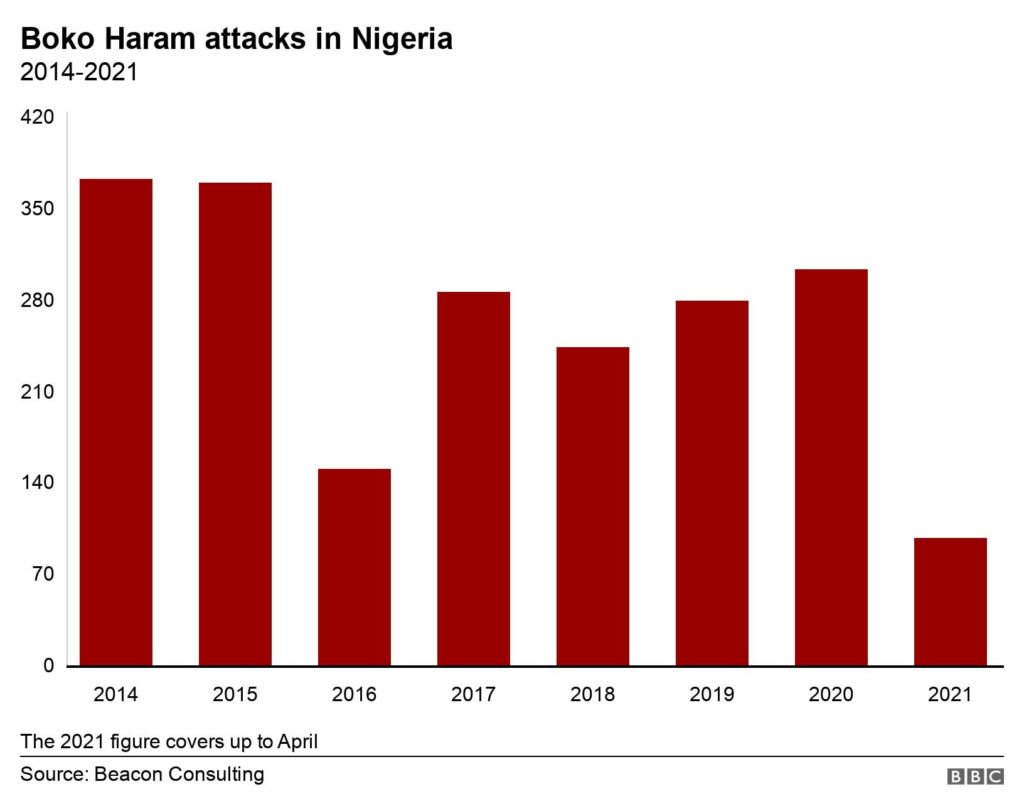 "People are readily available for recruitment just to survive," security expert Abdullahi Yalwa said, citing the problems of joblessness and poor governance.
Mr Bukarti highlights the "systematic campaign of forced recruitment of young people".
Borno state Governor, Babagana Zullum, recently told the BBC that the insurgents were even recruiting people who had previously been forced from their homes by the conflict itself.
3: Lack of equipment
Even when it comes to the fighting there is the problem of weaponry, according to Mr Adamu, who says that the military is ill-equipped.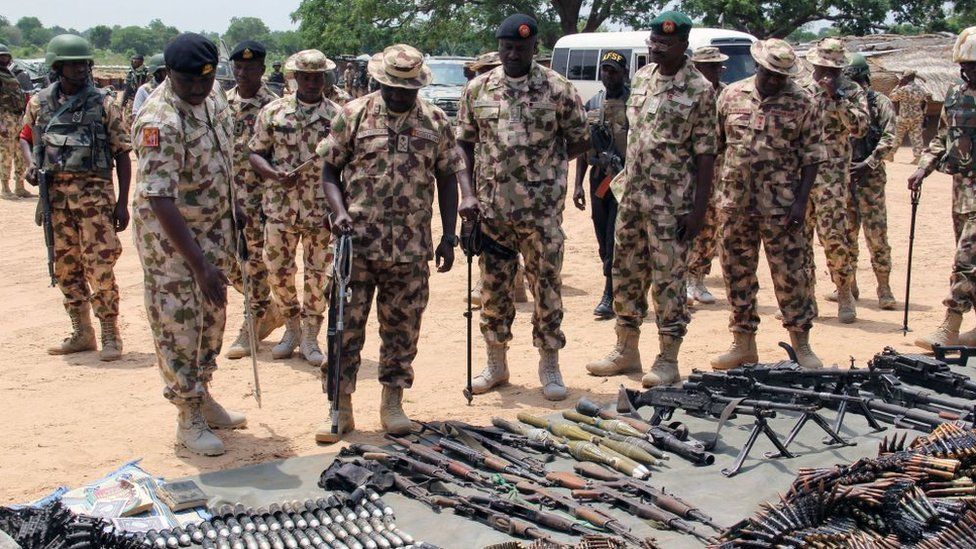 Research by his firm, Beacon Consulting, found that there were about 6.5 million small arms and light weapons in circulation in Nigeria but just 586,000 are in the hands of security forces.
It is not the case that all of the remainder are being used by the Islamist militants, but the figures highlight that there are a huge amount of weapons available that are not in the military's control.
Mr Adamu also says that "what we are seeing based on evidence is that these [armed] groups have a higher calibre of weapons, unfortunately, than the military".
4: Corruption
Corruption may be one thing that is holding the military back when it comes to improving its equipment. It is suspected that a lot of money meant to bolster the campaign against Boko Haram has ended up in officials' pockets.
Mr Yalwa says that in some cases the fight against Boko Haram is not being fought with "sincerity" and "it seems some people have turned it into merchandise and are into self-enrichment".
In recent years, the military was hamstrung by a US arms embargo over human rights abuses. President Buhari and his predecessor, Goodluck Jonathan, both complained that this was hampering counter-insurgency efforts.
But this was lifted by President Donald Trump in 2018 and as a result Nigeria is expecting the delivery of Super Tucano aircraft. This should build on the military's air superiority, which Mr Adamu believes is not being used to its full advantage.
Although there are claims that even this superiority is not paying off.
5: Military strategy not working
Mr Bukarti told the BBC the insurgents appear to have "understood and adapted to the pattern of military airstrikes" and are taking advantage of the difficult terrain in Nigeria's north-east to evade military attacks.



Founded in 2002
Initially focused on opposing Western education
Launched military operations in 2009
Gained attention in 2014 with Chibok kidnappings
Pledged allegiance to Islamic State in 2015
Split into two factions in 2016


There are also other aspects of the strategy that have been criticised.
Over the past year the army has been withdrawing troops from smaller bases and concentrating them in large formations known as Super Camps.
This strategy was adopted in early 2020 when soldiers were under regular attack and their weapons were being stolen.
However, it has left vast swathes of rural communities unprotected, analysts say.
"We have evidence suggesting an increase in attacks on communities between the period when the Super Camps were created and now. So clearly the Super Camps left the rural communities more vulnerable," argues Mr Adamu.
This has also devastated the livelihoods of people in north-east Nigeria who rely on fishing and crop farming, and had an impact on food production.
The military is also hampered by gaps in intelligence gathering as well as being unable to plug information leaks.
This means that sometimes it appears that "the insurgents are ahead of the military", Mr Yalwa says.
The army disputes this alleged problem. Its spokesperson Mohammed Yarima recently said that "troops are in high fighting spirit and determined to as ever to clear the [north-east] region and the country of vestiges of Boko Haram terrorists".
6: Boko Haram's influence is spreading
Adding to the problems of dealing with Boko Haram is that the insurgency, once confined to the north-east, appears to be spreading.
Last year, Boko Haram released a video claiming a presence in Niger state which is far from its usual area of operations. The authorities there issued a statement in March saying Boko Haram fighters had infiltrated the state occupying forests and attacking communities.
Last December, then army chief Lt Gen Yusuf Tukur Buratai suggested that the fight against Boko Haram could continue for another 20 years if the civilian and military approaches were not better co-ordinated.
The hard-pressed residents of north-eastern Nigeria will hope that warning does not come to pass.
Tags:
Africa
,
Boko Haram
,
Nigeria
,
Terrorism
DISCLAIMER: The statements, views and opinions expressed in pieces republished here are solely those of the authors and do not necessarily represent those of TMS. In accordance with title 17 U.S.C. section 107, this material is distributed without profit to those who have expressed a prior interest in receiving the included information for research and educational purposes. TMS has no affiliation whatsoever with the originator of this article nor is TMS endorsed or sponsored by the originator. "GO TO ORIGINAL" links are provided as a convenience to our readers and allow for verification of authenticity. However, as originating pages are often updated by their originating host sites, the versions posted may not match the versions our readers view when clicking the "GO TO ORIGINAL" links. This site contains copyrighted material the use of which has not always been specifically authorized by the copyright owner. We are making such material available in our efforts to advance understanding of environmental, political, human rights, economic, democracy, scientific, and social justice issues, etc. We believe this constitutes a 'fair use' of any such copyrighted material as provided for in section 107 of the US Copyright Law. In accordance with Title 17 U.S.C. Section 107, the material on this site is distributed without profit to those who have expressed a prior interest in receiving the included information for research and educational purposes. For more information go to: http://www.law.cornell.edu/uscode/17/107.shtml. If you wish to use copyrighted material from this site for purposes of your own that go beyond 'fair use', you must obtain permission from the copyright owner.