Alan Paton's Cry, the Beloved Country- Hollywood in South Africa: 1951 and Bollywood Has Come As Well
AFRICA, 28 Jun 2021
Prof Hoosen Vawda – TRANSCEND Media Service
The Challenges of Filming in Different Eras and Regimes
23 Jun 2021 – South Africa has recently, post 1994,[1] when liberation was achieved and a democratically elected government was elected under the Presidency of Nelson Rohihlala Mandela, loving known as Madiba[2], has become a top global location for making full length, widescreen screen, ultra-big budget films as well as documentaries which have received global recognition as well.  The recent documentary, "My Octopus Teacher"[3] filmed in the coastal waters of South Africa, won an Oscar at the 2021 Academy Awards Ceremony[4], for the best documentary. South Africa has the technical expertise and wonderful breathtaking, natural locations where films can be shot.  Many cinematographic companies have developed, especially in and around Cape town where often modelling shoots commissioned by famous fashion designer houses who use the excellent locations to photograph beautiful models, sometimes in scantily clad attires, irking the wrath of the locals in the historical and colourful, Bo-Kaap,[5] Malay[6] quarters near the CBD of Cape Town[7], located in the southern tip of South Africa as a megacity.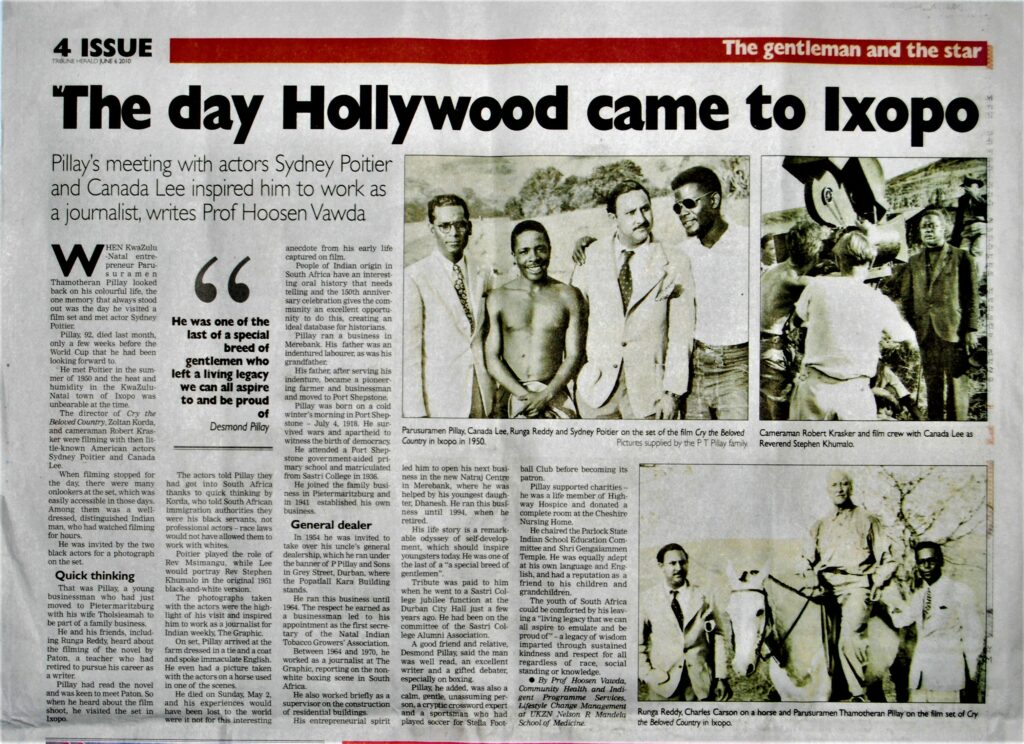 Post 1994, Hollywood[8] is joined in the cinematic foray by Bollywood[9], the Mumbai based, Hindi language Indian film industry, which produces the most box office hits in the world, per annum, with full support and blessings of the ruling African National Congress Party, government in South Africa.[10]
It is estimated that more than 300 hundred feature films have been literally "made in South Africa.[11] after 1994.  However, prior to acquisition of freedom from the oppressive and racist minority, White government, the filming scene was drastically different.  To understand the atmosphere in early 1950, when the Golden Age of apartheid government was in full force, in 1951, Hollywood under the direction of Hungarian born Zoltán Korda, who embarked upon an ambitious film project, based on the schoolteacher, turned author, Dr Alan Paton[12] novel, "Cry the beloved Country"[13] Dr Paton hailed from a small town, at the time, Pietermaritzburg[14], in the former Province of Natal.  This town is also notoriously famous for literally kicking out, the great, British qualified, Indian lawyer, Barrister Mohandas Karamchand Gandhi[15], from a White, segregated compartment on a train[16] on the night of June 7th  1893, chugging along from Durban to Johannesburg who later returned to India and was called Mahatma Gandhi, the iconic liberator of India from the oppressive rule of colonial Britain, in 1948.
The original, Cry' the Beloved Country is a 1951 production, there was another big budget, full colour version of the same name, made in 1995 as well.[17] The 1951 was a British drama film, starring Black American actors in the principal roles, Canada Lee[18], Sidney Poitier[19], and Charles Carson[20]. This film was Canada Lee's last film. Although not a solely black cast, the film is a rarity for its date in that all the main characters are Black, and the White roles are as supporting actors. It is also interesting to note that the contemporary film posters at the time, when the film was released, chose to illustrate only the white actors who were only in supporting roles, to the total omission of the Black performers.  This was considered to be politically correct in the States and even globally, for the movie to be a box office success in that era, when the movie was released in cinemas 23 January 1952 in the United States and on 25 April 1952 in the United Kingdom. The 103 minutes running time of the film was produced by London Films and Distributed by British Lion Films[21] of United Kingdom and distributed by Lopert Pictures[22], through United Artists in the United States[23].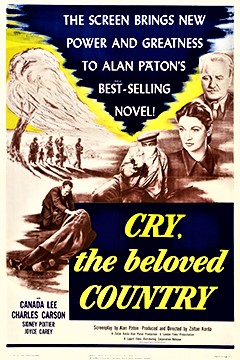 As a director, Zoltan Korda[24] born of Jewish heritage on June 3rd 1895[25] was a Hungarian-born motion picture screenwriter, director and producer. He made his first film in Hungary in 1918 and worked with his brother Alexander Korda on filmmaking there and in London. They both moved to the United States in 1940 to Hollywood and the American film industry. – He died on October 13th, 1961.
Most people globally have read the book by Alan Paton or seen one or both versions of the film, globally, but it is noteworthy to briefly review the plot of the book, made into two major movies, 44 years apart. The setting is Ixopo, a small town, situated in the rural part of southern Natal, housing, mainly a farming community, of white farmers, who used cheap Black labour to amass fortunes for themselves in the pre liberation era of 1994.
The local Black youth did not have any future at all, and unemployment was rife.  This resulted in a migration of the youth to major cities in South Africa in search of a better future and more importantly a suitable employment.  One such city to which most youth relocated to was and is Johannesburg, where the young impressionable males, often drifted towards joining bad company of gangs and criminals.  The newcomers were recruited into the teams of the nefarious individuals who were involved in robbery, murder, extortion and other serious crimes.  Some of these youths were apprehended and readily executed by hanging at the time by the law enforcement forces of the apartheid government.  Such was the backdrop to the book and the movie,
The movie cast Black American actors set against the natural scenic beauty of the back country of South Africa, contrasted with the festering slums of the Black townships in Johannesburg. In the movie, the Black minister, Stephen Kumalo portrayed by Canada Lee journeys to Johannesburg to help his sister, who has been reported to be ill, and to search for his son, who left home in Ixopo and has not kept in contact. He is also asked to visit the daughter of someone who has not heard from her for some time. With the help of fellow minister, Reverend Msimangu, brilliantly portrayed by Sidney Poitier, a Bahamian American,[26] at present, a retired actor, film director, activist, and ambassador. He discovers that his sister, who has a young son, who left home to find her husband who left in search of work, failed to find him and has been in prison, is a prostitute. He finds out that his son has got a young girl pregnant and is a thief and a murderer. The Ministers discovered that they all live in a poverty-stricken urban community. The ministers confront the harsh reality of apartheid and its inimical effects on both white and black inhabitants.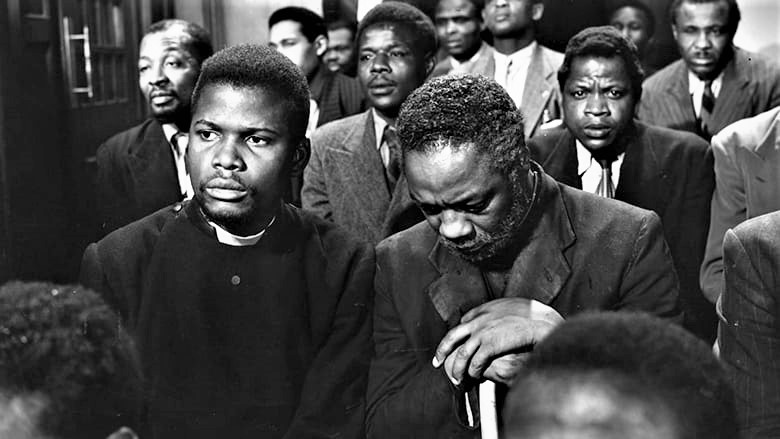 In 2010, the author interviewed an Indian resident of Durban, whom he treated as a community outreach patient, who actually visited the film set in Ixopo[27] and had an important contribution to make to the challenges at the time when the film was made.  This was an 86-year-old businessman, Mr Thamotheran Pillay[28], whose love for the movie industry prompted him to drive to the site, in a white suit and a tie, as confirmed in the picture taken with the actors, interact with the director, producers and more importantly, the cast of the films in Ixopo.  The film crew also allowed him access to the international actors and even take photographs with them as shown in the graphics. The interview was published on 06th June 2010, shortly before Mr Pillay demised, in a local weekend newspaper in Durban, the Sunday Tribune
During the interview, with Mr Pillay, he narrated that he interacted with the filming team, and established the challenges the crew experienced while applying for a permit to film, in South Africa, with Black, American actors, as principals, in the movie supported by white actors,  They explained that this would pose a problem with the South African laws, and several violations would be a just cause for the team to be imprisoned in South Africa,  It is ironic that even the film posters, at the time showed the White actors prominently, to the exclusion of the Black principals, even after the global release of the movie.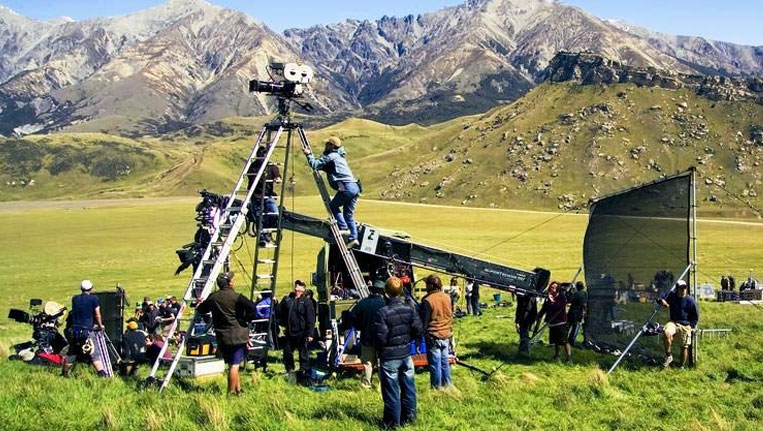 Zoltan Korda's acclaimed smash film was shot entirely in South Africa. Since the country was ruled by strict apartheid (enforced racial separation) laws, stars Sidney Poitier and Canada Lee and produce, director Korda devised a scheme, where they told the South African immigration authorities that Poitier and Lee were not actors but were Korda's indentured servants; otherwise, the two Black actors and the White director could have been arrested and jailed without trial, in South Africa.
The film was not a usual, glorified Hollywood spectacle but a stark reality of life of the Black people in South Africa, under apartheid, but also how the discriminatory racial laws precluded the films from being made in 1951 in South Africa. The film was shot entirely in South Africa, at the time when the country was ruled by strict apartheid, laws which enforced racial separation. This ingenious plan worked, and the government allowed the filming to take place in 1951.
It marked the first time a major film was shot in the racially divided country, leading to serious exposure of the terrible conditions there. After the making of this film, Canada Lee planned to compile a full report about life in South Africa. He was then called to appear before the House Un-American Activities Committee to explain his actions but died of heart failure before he could testify. The House Committee on Un-American Activities (HCUA),[29] popularly dubbed the House Un-American Activities Committee (HUAC), and from 1969 onwards known as the House Committee on Internal Security, was an investigative committee of the United States House of Representatives. The HUAC was created in 1938 to investigate alleged disloyalty and subversive activities on the part of private individuals, like Korda and Canada Lee for their racist exposure by the American government, at the time Canada Lee passed[30] on 09th May 1952.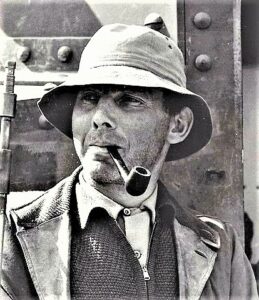 The film itself was well received by critics[31], and currently holds an 89% rating on Rotten Tomatoes.[32] Those praising the film included Bosley Crowther in The New York Times who stated, "It is difficult to do proper justice to the fine qualities of this film or to the courage and skill of Mr. Korda in transmitting such a difficult and sobering theme."[33]
Fast forward to post 1994, the 1995 version of Cry' the beloved country[34], had no such challenges, and the actors were treated with great fanfare and accolades by the South African government under President Nelson Mandela, while they were filming in South Africa
Since then, the international film crews, from different parts of the world are feely welcome and Bollywood has joined the foray with numerous ultra-big budget films casting super stars, with large production schedules are being filmed in South Africa. Bollywood giants, like Amitabh Bachchan[35] have visited South Africa, accompanied by a vast number of other popular Bollywood films stars, such as Salman Khan[36] to the great delight of all South Africans. The government has now formalised the interactions with the film industry and has formed a regulatory body, The Film Commission, in the large provinces[37]
The bottom line is that racism even affected arts, especially the international film industry which experienced the harsh reality of apartheid, on a personal level, which after 1994 has been eradicated and South Africa has become a much sought-after location for major international films. This singular act of eradicating apartheid from the legislation, has generated funds and contributed to uplifting the economy of the country.  Liberation, post 1994, has also provided employment opportunities for the South African youth.  The international exposure has also enabled the technological development of the film, television and advertising industries, which have become the finest in the world, as confirmed by the standards of movies and adverts produced, such as the Tsotsi.[38]  This big screen film, produced and directed by a South African, Gavin Hood, won an Oscar at the Academy Awards Ceremony, for best foreign film in 2006[39]. Tsotsi's win is the crowning moment of the South African film Industry, which has earned recognition throughout the world.  It is a FAR CRY of success from the racist discrimination against Sidney Poitier[40] in Cry' the beloved Country, in 1951, in South Africa.
References:
[1] https://www.sahistory.org.za/article/liberation-struggle-south-africa
[2] http://nelsonmandelas.com/madiba/
[3] https://www.imdb.com/title/tt12888462/
[4] https://abcnews.go.com/Entertainment/wireStory/octopus-teacher-wins-oscar-best-documentary-77309836#:~:text=NEW%20YORK%20–%20%E2%80%9CMy%20Octopus%20Teacher%2C%E2%80%9D%20the%20tale,companion%2C%20has%20won%20the%20Oscar%20for%20best%20documentary.
[6] https://www.sahistory.org.za/place/malay-quarter-cape-town
[7] https://www.bing.com/travelguide?q=Cape+Town&l2sid=cc33fb0f-11af-0f77-4d33-216c57f0cc9c&form=PLACAB
[8] https://en.wikipedia.org/wiki/Hollywood
[9] https://www.worldatlas.com/articles/film-industries-around-the-world-with-hollywood-inspired-nicknames.html
[10] https://en.wikipedia.org/wiki/African_National_Congress
[11] https://en.wikipedia.org/wiki/Category:Films_shot_in_South_Africa
[12] https://en.wikipedia.org/wiki/Alan_Paton
[13] https://en.wikipedia.org/wiki/Cry,_the_Beloved_Country_(1951_film)
[14] https://en.wikipedia.org/wiki/Pietermaritzburg
[15] https://en.wikipedia.org/wiki/Barrister_mohandas_karamchand_gandhi#:~:text=Mohandas%20Karamchand%20Gandhi%20%28%2F%20%CB%88%C9%A1%C9%91%CB%90ndi%2C%20%CB%88%C9%A1%C3%A6ndi%20%2F%3B%202,for%20civil%20rights%20and%20freedom%20across%20the%20world.
[16] https://thewire.in/history/a-barrister-was-thrown-off-a-train-he-arose-a-revolutionary
[17] https://www.imdb.com/title/tt0112749/
[18] https://en.wikipedia.org/wiki/Canada_Lee
[19] https://www.popexpresso.com/2021/02/20/iconic-actor-and-director-sidney-poitier-turns-94-today/
[20] https://www.imdb.com/name/nm0141202/#:~:text=Charles%20Carson%20was%20born%20on%20August%2016%2C%201885,on%20August%205%2C%201977%20in%20Bremerton%2C%20Washington%2C%20USA.
[21] https://en.wikipedia.org/wiki/British_Lion_Films
[22] https://www.bloomberg.com/profile/company/4465532Z:US
[23] https://www.britannica.com/topic/United-Artists-Corporation
[24] https://www.imdb.com/name/nm0466113/
[25] https://en.wikipedia.org/wiki/Zoltan_Korda
[26] https://www.imdb.com/name/nm0001627/
[27] http://www.harrygwaladm.gov.za/
[28] https://www.pressreader.com/south-africa/sunday-tribune-south-africa/20100606/282355445983527
[29] https://en.wikipedia.org/wiki/House_Un-American_Activities_Committee
[30] https://www.bing.com/search?q=when+Canada+lee+died&cvid=22cc53b9920e4ea6b9665f2eabff8bd5&aqs=edge..69i57.6613j0j1&pglt=43&FORM=ANNTA1&PC=U531
[31] "Cry, the Beloved Country". Rotten Tomatoes.
[32] "Cry, The Beloved Country". BFI Film & TV Database. British Film Institute
.
[33] Crowther, Bosley. "THE SCREEN IN REVIEW; Alan Paton's 'Cry, the Beloved Country,' With Canada Lee, Opens at Bijou Theatre". The New York Times.
[34] https://www.imdb.com/title/tt0112749/plotsummary
[35]https://en.wikipedia.org/wiki/Amitabh_Bachchan_filmography
[36] https://en.wikipedia.org/wiki/Salman_Khan
[37] http://www.gautengfilm.org.za/filming-in-gauteng/locations
[38] https://www.imdb.com/title/tt0468565/
[39] https://www.sahistory.org.za/dated-event/tsotsi-wins-academy-award
[40] https://en.wikipedia.org/wiki/Sidney_Poitier
______________________________________________

Professor G. Hoosen M. Vawda (Bsc; MBChB; PhD.Wits):
Director: Glastonbury Medical Research Centre; Community Health and Indigent Programme Services; Body Donor Foundation SA.
Principal Investigator: Multinational Clinical Trials
Consultant: Medical and General Research Ethics; Internal Medicine and Clinical Psychiatry:UKZN, Nelson R. Mandela School of Medicine
Executive Member: Inter Religious Council KZN SA
Public Liaison: Medical Misadventures
Activism: Justice for All
Email: vawda@ukzn.ac.za
Tags:
Africa
,
South Africa
This article originally appeared on Transcend Media Service (TMS) on 28 Jun 2021.
Anticopyright: Editorials and articles originated on TMS may be freely reprinted, disseminated, translated and used as background material, provided an acknowledgement and link to the source, TMS: Alan Paton's Cry, the Beloved Country- Hollywood in South Africa: 1951 and Bollywood Has Come As Well, is included. Thank you.
If you enjoyed this article, please donate to TMS to join the growing list of TMS Supporters.


This work is licensed under a CC BY-NC 4.0 License.