The Brutality of Hate: Stop Homophobia!
POETRY FORMAT, 14 Jun 2021
Dr Usha Roopnarain – TRANSCEND Media Service
His body is dumped like a pile of unwanted thrash on the side of the dirty road
Snuffed out by cold blooded haters and tormentors
Mockers who bully and sniff their victims like scavengers
Like some predator lurking, consumed with vile and loathing,
they choose their corpses that are easy to offload
A dump, here, there or just by the side of the dusty  road
They exclude, repress, marginalise, men, women, human beings,
Yes, human beings, warm blood running through their veins,
flesh on their bodies, slowly stopping their brains,
Why a life shackled by chains?
Being  gay, lesbians, or bisexuals – that's their crime.
Is this not in humane?
Is this  some deadly game??
All that will be left is mortal remains.
Can someone stop the agonising pain???
This is not mortal combat all over again!
Their hate is in overload,
waiting to torture, waiting to terrorise, waiting to torment.
Waiting to watch them bleed till they are lifeless,
This is horrendous, this totally unrighteousness,
Again the perpetrators are blatantly content.
They watch and wait, the hatred becomes overpowering, it's so frequent
the hatred is consuming them, it's brewing, it's bubbling
This is a murderous brew, deadly, destructive and dark.
It is time to locate a mark,
Double up the dose of hate , he is no patriarch
their only crime being gay, lesbian or bisexual.
Time to terrorise, their minds and bodies with words and war
No one will see  this, none will  deplore
Why wait to better the score?  There will be some more.
Violent acts so merciless, they practice their hate, they serve their malice in murderous fashion, not on a serving plate!  Just next to a filthy crate.
The smell of death reeks in the air
The intensity of hatred building, let's lure them to a deadly snare
The heinous acts are committed again and again.
nine deadly stab wounds, and more pain
There's no justice for the victims, just cut the cardiac vein
There's no comfort,only pain,
Their only crime is being human. This is insane.
Put an end to this deadly episode.
How long will evil prevail?
Till more blood flows? Justice is to slow.
No South Africa – you have already stooped too low.
This is Not some gameshow. This is human life!
Sad he was stabbed nine times with a deadly knife.
Where is their right to Life??
______________________________________________
I wrote this poem after I read about Aubrey Boshoga a member of the LGBTQ community. This was purely a hate crime, he was stabbed to death nine times and his body dumped on the side of the road.
Members of the LGBTQ community live in fear and anxiety as crimes against their group goes unpunished. No life should be lost on the basis of discrimination and oppression on grounds of sex, gender and sexual orientation.
The Gay And Lesbian Alliance Of South Africa (Glasa) believes there's been an increase in premeditated murders targeting members of the LGBTIQ+ community.
However, Glasa says the true extent of crimes against LGBTIQ+ persons cannot be measured because SAPS does not record the cases as hate crimes.
Glasa secretary Frank Gazu says there will be more reliable statistical data in South African once SAPS starts to record hate crimes committed due to the victim's sexual orientation and / or gender identity (www.capetalk.co.za).
The following are names of the victims who were brutally murdered in South Africa.
Bonang Gaelae, 29, whose throat was slashed in Sebokeng on 12 February. Nonhlanhla Kunene, 37, whose body was found half naked in Edendale, Pietermaritzburg on 5 March.
Sphamandla Khoza, 34, who was beaten, stabbed and had his throat slit on 29 March in Kwamashu, Durban.
Nathaniel 'Spokgoane' Mbele, who was stabbed in the chest in Tshirela, Vanderbijlpark on 2 April.
Andile 'Lulu' Nthuthela, 41, whose mutilated and burned body was found on 10 April in KwaNobuhle, Kariega.
Lonwabo Jack, a young LGBTIQ+ individual who had just celebrated his 22nd birthday on 17 April. His lifeless body was found on a pavement the next day in Nyanga, Cape Town.
A lesbian couple who was refused service at a health institution after they had been assaulted on the University of Fort Hare Alice Campus on 16 April amid a claim that "ibutch isithathela amacheri" (butch lesbians are taking our women).
This morning (23 April 2021) we learned of another suspected hate crime case in the Eastern Cape, the circumstances of which are still coming to light. https://za.boell.org/en/2021/04/22/21-april-2021-joint-statement-spate-hate-crime-murders-lgbtiq-people-say-more-needs-be
_____________________________________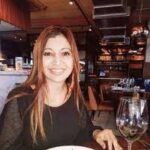 Dr Usha Roopnarain – Former parliamentarian in the National Assembly of South Africa, social activist and passionate about human rights and gender equality.
Tags:
Hate Crime
,
Homophobia
,
Homosexuality
,
LGBTQI
,
Poetry
,
Sexual Violence
,
Sexualities
This article originally appeared on Transcend Media Service (TMS) on 14 Jun 2021.
Anticopyright: Editorials and articles originated on TMS may be freely reprinted, disseminated, translated and used as background material, provided an acknowledgement and link to the source, TMS: The Brutality of Hate: Stop Homophobia!, is included. Thank you.
If you enjoyed this article, please donate to TMS to join the growing list of TMS Supporters.


This work is licensed under a CC BY-NC 4.0 License.