What if Socialism (or Communism) Is a Better Deal for Poor People?
SOCIALISM - MARXISM, 26 Jul 2021
Roger Kotila, Ph.D. | Earth Federation News & Views – TRANSCEND Media Service
22 Jul 2021 – China's outstanding economic successes are the worst thing that has ever happened for American capitalists (who control most of the American government). Their fear is that economies that favor socialism or communism will become attractive to Americans, especially its poor people and the middle classes who would stand to benefit.
The fear of socialism is not shared by the U.S. Defense Dept. which uses a socialist economic model for the U.S. Military. Its soldiers and their families have little to worry about for health care, housing, or schooling — it is generously covered by the U.S. government.
If socialism is good enough for the Pentagon, why isn't it good enough for Cuba?
America's mainstream media conveniently fails to tell the public that the U.S. government is violating international law and human rights conventions with its policy of "regime change" against socialist and/or communist governments.
The public is told that we are doing this to give the people of these (communist) nations "freedom," "democracy," and "justice." We are told that we are "ending tyranny." We are not told that these nations have voting rights, or that by comparison the US is an oligarchy, not a democracy.
In our July 7, 2021 edition of DWF NEWS, we published an article which accuses the US economic blockade against Cuba as amounting to mass murder. The US embargo year after year has deprived Cubans of medicines, food, and other necessities, and makes it impossible for the country to prosper.
The embargo made Cuba's plight exponentially worse when Covid-19 hit. While some Cubans protested and blamed their own government for Cuba's problems, to be fair, a big part of the current protests in Cuba appears to have been bought and paid for by the CIA.
Year after year the U.S. foreign policy is to crush certain countries with a socialist (or communist) government "by any means necessary." Propaganda campaigns, bribery, economic warfare, assassinations, outright military invasions are the illegal tools routinely used by the U.S. government's deep state against a long list of nations targeted for regime change in Latin America and elsewhere.
Article 14.1.2 in the Earth Constitution assures "freedom of choice of member nations in the Federation of Earth (i.e., a "new UN") to determine their internal political, economic and social systems consistent with the guarantees and protections given under this World Constitution to assure civil liberties and human rights…."
Recently the United Nations General Assembly voted 184 to 2 that the Cuban blockade must end. Shamefully, only the U.S. and Israel voted "no". The suffering and early deaths of innocent citizens caused by the U.S. blockade against Cuba, Venezuela, and Nicaragua is a moral outrage and legally is an international crime. Unfortunately, the UN lacks the tools to protect these countries from such criminal intrusions, a defect which we can correct under Article 109(3) which opens the door to a review of the fatally flawed UN Charter.
To make U.S. international crimes acceptable to American citizens, we are psychologically conditioned from early childhood to be "proud to be an American" and to feel in our hearts that America is the "good guy." We brag that we are "#1" and proclaim our global leadership for democracy and freedom — a shameless lie; otherwise, why is the U.S. friends with Saudi Arabia and other dictatorships in the Middle East, Latin America, and Africa?
We are indoctrinated to believe that American capitalism is the "best" economic system and that socialism and communism are "bad" — another shameless lie. In point of fact, and this is this author's personal opinion, a combination of socialism and capitalism is the most sensible economic model.  America's vast homeless population, as well as the vast differences of wealth, is clear evidence of an obvious failure of capitalism. Socialism works in those areas (like health care and redistribution of wealth) where capitalism fails.
With a "new United Nations" under the Earth Constitution, capitalism and its ruling elite would no longer have ultimate power. The economic advantages of socialism would be allowed to shine with an equal voice to capitalism. There would be a World Parliament where "we, the people" would have a voice. The poor people of the world, including in the U.S., would have a far better opportunity for a decent, safe, and prosperous life.
_____________________________________________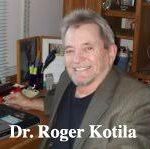 Roger Kotila, Ph.D. is a psychologist (ret.) with many years of clinical experience with the California Dept. of Corrections doing psychiatric diagnosis and treatment with inmates. President of Democratic World Federalists he is co-editor of DWF NEWS, and editor of Earth Federation News & Views. He supports a "new UN" under the Earth Constitution. www.earthfederation.info Email: earthstarradio@aol.com
Go to Original – earthfederation.info
Tags:
Anglo America
,
Blockade
,
Capitalism
,
China
,
Communism
,
Cuba
,
Hegemony
,
Imperialism
,
Sanctions
,
Socialism
,
USA
,
United Nations
,
Venezuela
DISCLAIMER: The statements, views and opinions expressed in pieces republished here are solely those of the authors and do not necessarily represent those of TMS. In accordance with title 17 U.S.C. section 107, this material is distributed without profit to those who have expressed a prior interest in receiving the included information for research and educational purposes. TMS has no affiliation whatsoever with the originator of this article nor is TMS endorsed or sponsored by the originator. "GO TO ORIGINAL" links are provided as a convenience to our readers and allow for verification of authenticity. However, as originating pages are often updated by their originating host sites, the versions posted may not match the versions our readers view when clicking the "GO TO ORIGINAL" links. This site contains copyrighted material the use of which has not always been specifically authorized by the copyright owner. We are making such material available in our efforts to advance understanding of environmental, political, human rights, economic, democracy, scientific, and social justice issues, etc. We believe this constitutes a 'fair use' of any such copyrighted material as provided for in section 107 of the US Copyright Law. In accordance with Title 17 U.S.C. Section 107, the material on this site is distributed without profit to those who have expressed a prior interest in receiving the included information for research and educational purposes. For more information go to: http://www.law.cornell.edu/uscode/17/107.shtml. If you wish to use copyrighted material from this site for purposes of your own that go beyond 'fair use', you must obtain permission from the copyright owner.