(Deutsch-German) Guter Schutz der Pressefreiheit?
ORIGINAL LANGUAGES, 1 Nov 2021
Fredrik S. Heffermehl – TRANSCEND Media Service)
Im Jahr 2021 wird der Friedenspreis in einen Preis für Pressefreiheit umgewandelt. Die führende norwegische Tageszeitung «Aftenposten» bringt in ihrem Leitartikel die Freude darüber zum Ausdruck, dass das Nobelkomitee «den Preis an zwei Personen vergeben hat, die an vorderster Front für das Recht auf freie Meinungsäusserung kämpfen und trotz Druck und Bedrohung nicht aufgeben».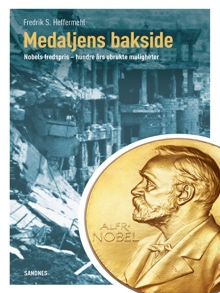 Bei all der Begeisterung sollte nicht vergessen werden, dass Nobel einen Preis für Abrüstung geschaffen hat, keinen Preis für Pressefreiheit. Das Komitee hätte sich leicht der Friedensvision von Alfred Nobel anschliessen können. Einer der Kandidaten für 2021 war von höchster Relevanz, um die Welt von der politisch enorm mächtigen globalen Militärordnung zu befreien, gegen die Nobel kämpfen wollte. Die akuteste und tödlichste Bedrohung der Pressefreiheit in der Welt ist heute die US-Kampagne gegen Julian Assange.
Der Australier Assange, Gründer von WikiLeaks, verdient den Dank der Weltöffentlichkeit für die Aufdeckung der Kriegsverbrechen der USA im Irak und in Afghanistan. Die russische Pressefreiheit ist schliesslich ein lokales Problem, aber der Angriff der USA auf Assange wird Medien auf der ganzen Welt davon abhalten, kritisch über Machtmissbrauch und Verbrechen der USA zu berichten. Bislang wurde Assange zehn Jahre lang seiner Gesundheit und Freiheit beraubt. Er wird als politischer Gefangener isoliert im Hochsicherheitsgefängnis Belmarsh in London festgehalten, ohne Anklage oder Urteil, seine Behandlung ist Folter. Seine mutigen Enthüllungen könnten ihn bald das Leben kosten. Ein Komitee, das der Friedensvision Alfred Nobels treu gewesen wäre, hätte Assange vor einer ungeheuerlichen Rechtskränkung durch Auslieferung und lebenslange Haft in den Vereinigten Staaten schützen können.
Und nun das grosse Paradoxon: Zum Glück für das Nobelkomitee funktioniert die von ihm so hoch gelobte Pressefreiheit nicht. Wenn sie in Fragen von (ungehemmtem) Militarismus funktioniert hätte, wüsste die Welt schon lange, dass der Preis in norwegischer Verwaltung die Idee der globalen Abrüstungszusammenarbeit von Nobel verraten hatte. Dem Nobelkomitee war der Verrat am Kern des Nobelpreises nicht entgangen. Meine 14 Jahre, in denen ich versucht habe, die Nobel-Idee zu erklären und zu verteidigen, sind daran gescheitert, dass die Weltmedien den mächtigen militärisch-industriellen Sektor unterstützen und nicht in der Lage sind, globale Abrüstung als das einzig realistische Mittel in einer Welt mit so vielen lebensbedrohlichen Problemen zu sehen.
__________________________________________
Übersetzung aus dem Spanischen Zeit-Fragen
Publiziert bei: Zeit-Fragen, Zürich
Tags:
Anti-militarism
,
Anti-war
,
Assange
,
Demilitarization
,
Journalism
,
Media
,
Nobel Peace Prize
,
Nobel Peace Prize Watch
,
Nobel's Will
,
Norway
This article originally appeared on Transcend Media Service (TMS) on 1 Nov 2021.
Anticopyright: Editorials and articles originated on TMS may be freely reprinted, disseminated, translated and used as background material, provided an acknowledgement and link to the source, TMS: (Deutsch-German) Guter Schutz der Pressefreiheit?, is included. Thank you.
If you enjoyed this article, please donate to TMS to join the growing list of TMS Supporters.


This work is licensed under a CC BY-NC 4.0 License.