Updating Dire Warnings
TRANSCEND MEMBERS, 13 Dec 2021
David Adams | Transition to a Culture of Peace – TRANSCEND Media Service
7 Dec 2021 – A little over a year ago, I wrote in this blog that we are at a turning point in human history, that the US Empire is crashing and that there is a serious risk of a new North American Civil War. The blog was illustrated by automatic weapons being accumulated by millions of US citizens and by the following map of the United States showing the states in red expected to vote for Trump and those in blue to vote against him. The results turned out to be more or less as predicted.
I pointed out in a later blog that the map corresponds, for the most part to the division between urban and rural.
Trump supporters feel, with good reason that rural areas are impoverished by rich capitalists. In the United States, as in the rest of the capitalist word, "the modern capitalist state also serves the interests of industrial agriculture instead of the small farmer, despite the fact that small farms still produce the majority of the food on the planet. For almost a century now, the small farmer continues to be driven out of business by industrial agriculture. The people in rural areas that should gain a good living from agriculture continue to work hard for ever-decreasing income, while those who profit from industrial agriculture sit behind the desks in banks and bribe the legislatures to pass laws in their favor."
Factors continue to develop that may lead to the crash of the US Empire. In particular, the US government, now led by Democrats, continues to pour its resources down the rat-hole of military spending (see January blog this year) and raise tensions that could lead to wars with China, Russia, Iran, etc. And the impoverishment of rural areas continues.
Civil war did not break out on January 6 of this year when Trump supporters stormed the US Capitol and the Empire has not yet crashed. But the tensions between the different regions of the United States that I described at that time continue to develop, as shown by the following new maps.
First is a map of states, showing in red those that are likely to ban abortion if the US Supreme Court decides next summer, as expected, to allow the states to do so. Those needing an abortion in those states, if they have enough money, will have to move to another state in order to get an abortion. Note the resemblance to the maps above.
Second is a map of states showing the blue and purple those with many weapons possessed by citizens. Again, those who voted for Trump are more likely to have accumulated weapons that could be used in a civil war.
In another blog, written one months later than the one mentioned above, I wrote that "in the face of pessimistic predictions for the United States, to the point of civil war, there are many progressive initiatives advancing." I mentioned progressive initiatives by trade unions, universities, civil rights organizations, climate activists, peace activists, city governments and progressive members of congress. These also continue to develop.
It's the dialectics of history in action, raising hopes that the crash of the empire will have a soft landing.
Where is all this leading? Only time will tell.
Conclusion
The Harvard Youth Poll has just announced their recent results in which 35% of American youth believe that a civil war is imminent in the United States.
"Nearly half (46%) of young Republicans place the chances of a second civil war at 50% or higher, compared to 32% of Democrats, and 38% of independent and unaffiliated voters. Level of education (27% among college students and those with degrees compared to 47% for others) and whether young people live in urban (33%), suburban (33%), rural (48%) or small town (51%) environments are all significant predictors."
As would be predicted from the analysis in the blog, the highest percentages are among Republican youth and youth in rural or small town environments.
Youth were not asked if they want or would take part in a civil war.
_________________________________________________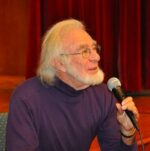 Dr. David Adams is a member of the TRANSCEND Network for Peace Development Environment and coordinator of the Culture of Peace News Network. He retired in 2001 from UNESCO where he was the Director of the Unit for the UN International Year for the Culture of Peace.  Previously, at Yale and Wesleyan Universities, he was a specialist on the brain mechanisms of aggressive behavior, the history of the culture of war, and the psychology of peace activists, and he helped to develop and publicize the Seville Statement on Violence. Send him an email.
Go to Original – decade-culture-of-peace.org
Tags:
Anglo America
,
Arms Industry
,
Arms Trade
,
Civil War
,
Cultural violence
,
Culture of Violence
,
Gun Control
,
US empire
,
USA
,
Weapons
DISCLAIMER: The statements, views and opinions expressed in pieces republished here are solely those of the authors and do not necessarily represent those of TMS. In accordance with title 17 U.S.C. section 107, this material is distributed without profit to those who have expressed a prior interest in receiving the included information for research and educational purposes. TMS has no affiliation whatsoever with the originator of this article nor is TMS endorsed or sponsored by the originator. "GO TO ORIGINAL" links are provided as a convenience to our readers and allow for verification of authenticity. However, as originating pages are often updated by their originating host sites, the versions posted may not match the versions our readers view when clicking the "GO TO ORIGINAL" links. This site contains copyrighted material the use of which has not always been specifically authorized by the copyright owner. We are making such material available in our efforts to advance understanding of environmental, political, human rights, economic, democracy, scientific, and social justice issues, etc. We believe this constitutes a 'fair use' of any such copyrighted material as provided for in section 107 of the US Copyright Law. In accordance with Title 17 U.S.C. Section 107, the material on this site is distributed without profit to those who have expressed a prior interest in receiving the included information for research and educational purposes. For more information go to: http://www.law.cornell.edu/uscode/17/107.shtml. If you wish to use copyrighted material from this site for purposes of your own that go beyond 'fair use', you must obtain permission from the copyright owner.