Sex Crimes of the CIA—Unreported, Unrepented, and Unpunished
ANGLO AMERICA, 3 Jan 2022
John Kiriakou | CovertAction Magazine - TRANSCEND Media Service
The CIA rivals the Vatican in covering up sex crimes against children and then protecting the members of its organization who commit them.
27 Dec 2021 –
Buzzfeed 
reported early this month
 that, in response to a Freedom of Information Act lawsuit, the CIA revealed that 10 employees and a contractor had committed sex crimes against children—but only one was ever charged with a crime.
Considering how well the CIA knows how to cover up what it does not want to be known, we may reasonably speculate that those crimes represent only the tip of an iceberg—and I say this as someone who served 15 years in the CIA.
The evidence that the CIA released to Buzzfeed in response to a Freedom of Information Act lawsuit shows that the 10 employees and one contractor committed crimes including child rape, the purchase of violent child pornography, and viewing as many as 1,400 photos of nude children on a CIA computer while overseas on a work assignment.
The contractor had arranged to have sex with an undercover FBI agent who he thought was a child. The only CIA officer prosecuted for child sex crimes had also mishandled classified information. Four of the other accused employees and the contractor were fired, four were "disciplined administratively," and the status of one is unknown.
Let's be clear about these crimes.
These were not "he said, she said" allegations. They were serious sex crimes against children.
The Buzzfeed information, which includes both internal CIA documents and a declassified Inspector General's report, say that besides the contractor, CIA officers admitted to, "using a government laptop to view photographs and videos of girls as young as 10 being abused by an older guy;" having sexual contact with two girls, ages two and six, and downloading illicit photos of other children; downloading 63 videos of sex between adults and children between the ages of 8 and 16; and distributing lewd photos and videos of children to other pedophiles.
One CIA officer told investigators that he "did not know it was a violation of Agency policy to access child pornography." He was not prosecuted.
For its part, the Justice Department elected to do practically nothing, notwithstanding a statement to Buzzfeed that, "The occupation or employer of the suspect does not factor into that evaluation" (of whether or not to prosecute.) "While we cannot comment on the reasons why specific cases were declined, we do take very seriously any allegation that our prosecutors declined a potential case based on an improper assessment of the relevant factors."
That's nonsense. The truth is that the Justice Department was afraid of graymail. That's the threat of a CIA officer on trial "accidentally" saying something classified or something that compromises sources and methods. It's not worth the risk to the CIA to prosecute most cases. And the bottom line is that the CIA doesn't care one whit about the children.
I spent 15 years at the CIA. It is a highly-sexualized environment full of type A personalities, sociopaths, and psychopaths. We had an old joke that, when you went into a meeting, you should never touch the conference room table because you didn't know who was having sex on it the night before.
There was one incident in a war zone overseas while I was there where CIA officers were passing around to each other a sexually-transmitted disease unique to the CIA. A CIA doctor had to fly to the country to tell them to stop and to remind them to practice safe sex.
Further afield, it was a common occurrence for CIA case officers developing foreign officials for recruitment to offer them trips to southeast Asia, where both could partake of prostitutes and indulge in whatever sexual fantasies they had.
I note in my first book, The Reluctant Spy: My Secret Life in the CIA's War on Terror, that one of my senior bosses, with whom I had had a dispute, tried to lighten the mood by telling me to take some money out of petty cash to pay for oral sex. I declined, angrily.
I have a standard ethics speech where I give the following scenario to the audience. Let's say that you're a CIA case officer and that you've recruited a bona fide member of a foreign terrorist group. The source is prolific, and he has given you information that you've used to disrupt terrorist attacks and save lives.
But you go to meet the source one night and he tells you that he isn't giving you any more information until you get him a prostitute. Do you do it?
Usually, about three quarters of the audience says yes. The correct CIA answer is yes, you do it.
It's an awful thing to do, but you have to think of the greater good, right? But what if the source asks you to get him a child prostitute? Do you do it? Of course not! Not under any circumstances.
The point of my speech, though, is that there are very few actual rules at the CIA. Each officer has to rely on his or her personal morals and ethics. Many of them don't have any.
Case officers get promoted for recruitments and for the development of classified information. They don't care about human trafficking. They don't care about prostitution. And as it turns out, they don't even care about abused children.
It's accurate to say that I was "shocked but not surprised" when I read the Buzzfeed allegations.
All Americans should be sickened by them.
I know that I sound like a broken record when I ask, "Where is the Congressional oversight?"
Why aren't there hearings or investigations about child sex crimes at the CIA? Why aren't the House and Senate Judiciary Committees investigating why the U.S. Attorneys refuse to take up the cases? Why are children not being protected?
It's easy enough to say that we get the government we deserve. But somebody has to stand up for children. The CIA won't do it. The Justice Department apparently won't. Now that the cat is out of the bag, where do we go next?
_________________________________________________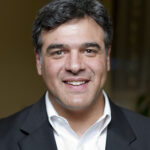 John Kiriakou was a CIA analyst and case officer from 1990 to 2004. In December 2007, John was the first U.S. government official to confirm that waterboarding was used to interrogate al-Qaeda prisoners, a practice he described as torture. While employed with the CIA, he refused to be trained in so-called "enhanced interrogation techniques," nor did he ever authorize or engage in such crimes. Kiriakou is the sole CIA agent to go to jail in connection with the U.S. torture program, despite the fact that he never tortured anyone. Rather, he blew the whistle on this horrific wrongdoing. John can be reached at: jkiriakou@mac.com.
Go to Original – covertactionmagazine.com
Tags:
CIA
,
Corruption
,
Sexual Violence
DISCLAIMER: The statements, views and opinions expressed in pieces republished here are solely those of the authors and do not necessarily represent those of TMS. In accordance with title 17 U.S.C. section 107, this material is distributed without profit to those who have expressed a prior interest in receiving the included information for research and educational purposes. TMS has no affiliation whatsoever with the originator of this article nor is TMS endorsed or sponsored by the originator. "GO TO ORIGINAL" links are provided as a convenience to our readers and allow for verification of authenticity. However, as originating pages are often updated by their originating host sites, the versions posted may not match the versions our readers view when clicking the "GO TO ORIGINAL" links. This site contains copyrighted material the use of which has not always been specifically authorized by the copyright owner. We are making such material available in our efforts to advance understanding of environmental, political, human rights, economic, democracy, scientific, and social justice issues, etc. We believe this constitutes a 'fair use' of any such copyrighted material as provided for in section 107 of the US Copyright Law. In accordance with Title 17 U.S.C. Section 107, the material on this site is distributed without profit to those who have expressed a prior interest in receiving the included information for research and educational purposes. For more information go to: http://www.law.cornell.edu/uscode/17/107.shtml. If you wish to use copyrighted material from this site for purposes of your own that go beyond 'fair use', you must obtain permission from the copyright owner.