(Italiano) Di fronte alla guerra
ORIGINAL LANGUAGES, 28 Feb 2022
Angela Dogliotti Marasso | Centro Studi Sereno Regis – TRANSCEND Media Service
"Una pace futura potrà esser veramente tale solo se prima sarà stata trovata da ognuno in sé stesso – se ogni uomo si sarà liberato dall'odio contro il prossimo, di qualunque razza o popolo, se avrà superato quest'odio e l'avrà trasformato in qualcosa di diverso, forse alla lunga in amore, se non è troppo."
— Etty Hillesum, Diario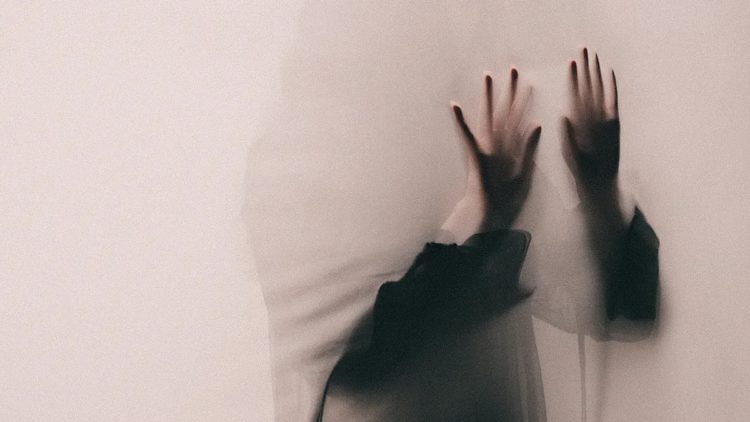 25 Febbraio 2022 – La prima reazione che viene spontanea di fronte a quanto sta accadendo in queste ore non troppo lontano dai nostri confini è lo sconforto, unito a sgomento e dolore. Di fronte alla prospettiva di tante vite distrutte solo il silenzio è adeguato. Poi, però, di fronte alla guerra, segue il bisogno di capire, di riflettere e di agire.
In questi giorni abbiamo letto e ascoltato tante analisi della situazione, tante valutazioni, tentativi di interpretare quanto stava accadendo e di immaginare i diversi scenari futuri. Lasciando da parte tutte queste considerazioni più contingenti, penso possa essere utile in questo momento riflettere più in profondità su alcune questioni di fondo.
Stamattina alla trasmissione radiofonica Prima pagina è stato citato un rapporto sullo stato della democrazia nel mondo dal quale risulta che è aumentato il numero dei sistemi autoritari, delle democrature; mentre negli stessi paesi che si definiscono democratici la democrazia è sempre più in crisi, svuotata di senso, fragile.
Ciò che è in crisi è un intero sistema di pensiero, che ha prodotto uno sviluppo distorto, energivoro e fonte di diseguaglianze sociali, la distruzione degli equilibri degli ecosistemi che ci sta portando verso il disastro climatico e sul piano etico una  profonda crisi di  punti di riferimento valoriali.
Così possono salire ai massimi livelli delle istituzioni pubbliche individui privi di scrupoli, cinici, guidati solo da ragioni di potenza e forse  in taluni casi anche da caratteristiche personali ai limiti della follia.
Ma che cosa si può opporre a questa deriva, che, seppur in modo diverso, si presenta in diversi contesti e parti del mondo?  L'Italia della "Costituzione più bella del mondo" che ripudia la guerra,  l'Europa nata dall'antifascismo di Ventotene cosa possono proporre per uscire da questa deriva? I principi ci sarebbero, i riferimenti politico-culturali pure, ma si sono inariditi in una deriva individualistica e privatistica, che ha come risultato società con intollerabili disuguaglianze,  politiche securitarie che portano a respingere chi si affaccia ai nostri confini per chiedere aiuto e rifugio, ottiche neoliberiste dure a ricredersi nemmeno di fronte ai disastri prodotti in tempo di pandemia.
Non c'è da stupirsi dunque se l'unica risposta messa in atto, a Est come a Ovest, è quella delle armi, settore in costante crescita nonostante sia evidente la stridente contraddizione tra questa tendenza e i bisogni reali dei cittadini.
Ciò che servirebbe , allora, è un cambio profondo di paradigma. E la rivoluzione da fare è quella che Gandhi propose  più un secolo fa:
il satyagraha, la lotta nonviolenta contro le ingiustizie, solo modo per affrontare i conflitti senza aggiungere violenza a violenza;
il sarvodaya, il benessere di tutti; perché in un mondo che è ormai un unico villaggio globale non si può pensare di sopravvivere sulla pelle degli altri, sullo sfruttamento di interi popoli senza pagarne le conseguenze;
la semplicità volontaria, bestemmia rispetto al consumismo sfrenato che ci sta portando alla distruzione, ma unica strada possibile per la sopravvivenza e per una vita dignitosa per tutti.
Ma quando la guerra scoppia che fare?  Già è stata sottolineata in più occasioni su queste pagine la necessità di un continuo e concreto impegno per la pace a diversi livelli. Un articolato documento della Rete italiana pace e disarmo propone prospettive di lavoro costruttivo da portare avanti quotidianamente, con costanza e a lungo termine, proprio a partire dalla presente situazione.
Poi, in questi giorni, bisogna andare in piazza in tanti a gridare contro la guerra; come stanno facendo anche in Russia e in Ucraina, dove è molto più difficile farlo che da noi.
Un bel documento della War Resisters' International, l'internazionale nonviolenta dei resistenti alla guerra nata nel 1921, di cui il Movimento nonviolento fondato da Aldo Capitini è la sezione italiana, lancia un accorato appello
al governo ucraino a mettere in atto una resistenza civile contro l'occupazione (come fece la Danimarca sotto l'occupazione nazista);
al popolo ucraino a disobbedire a un eventuale nuovo governo installato dai russi;
al popolo russo di protestare contro il regime di Putin;
ai soldati russi di disobbedire agli ordini, come espressione di una necessaria difesa sociale nella presente situazione;
a Russia, Nazioni Unite, OSCE, NATO e a tutti i governi coinvolti di avviare  immediate negoziazioni; ai membri della Nato di moderare attentamente le proprie reazioni all'aggressione russa e di non far pagare al popolo russo i crimini della propria leadership;
a tutti, di essere solidali con il popolo ucraino e di sostenere tutti coloro che resistono alla guerra in Ucraina, in Russia e in ogni altra parte del mondo.
Mi sembra l'unica prospettiva, perché, come scriveva sempre Etty Hillesum  nel suo diario
ogni atomo di odio che aggiungiamo al mondo lo rende ancor più inospitale.
________________________________________

Angela Dogliotti Marasso è membro della Rete TRANSCEND per la Pace, Sviluppo e Ambiente e direttrice del Centro Studi Sereno Regis a Torino.
Go to Original – serenoregis.org
Tags:
Anti-war
,
Biden
,
Eastern Europe
,
European Union
,
NATO
,
Proxy War
,
Putin
,
Russia
,
Security
,
USA
,
Ukraine
,
Violent conflict
,
Warfare
DISCLAIMER: The statements, views and opinions expressed in pieces republished here are solely those of the authors and do not necessarily represent those of TMS. In accordance with title 17 U.S.C. section 107, this material is distributed without profit to those who have expressed a prior interest in receiving the included information for research and educational purposes. TMS has no affiliation whatsoever with the originator of this article nor is TMS endorsed or sponsored by the originator. "GO TO ORIGINAL" links are provided as a convenience to our readers and allow for verification of authenticity. However, as originating pages are often updated by their originating host sites, the versions posted may not match the versions our readers view when clicking the "GO TO ORIGINAL" links. This site contains copyrighted material the use of which has not always been specifically authorized by the copyright owner. We are making such material available in our efforts to advance understanding of environmental, political, human rights, economic, democracy, scientific, and social justice issues, etc. We believe this constitutes a 'fair use' of any such copyrighted material as provided for in section 107 of the US Copyright Law. In accordance with Title 17 U.S.C. Section 107, the material on this site is distributed without profit to those who have expressed a prior interest in receiving the included information for research and educational purposes. For more information go to: http://www.law.cornell.edu/uscode/17/107.shtml. If you wish to use copyrighted material from this site for purposes of your own that go beyond 'fair use', you must obtain permission from the copyright owner.