Nakba at 74
TRANSCEND MEMBERS, 23 May 2022
Mazin Qumsiyeh | Popular Resistance – TRANSCEND Media Service
16 May 2022 – On this 74th anniversary of the beginning of our Nakba (catastrophe) we mourn the ethnic cleansing that began in 1948 and that continues today with silent transfer, home demolitions, land confiscation and more. But we also pledge it as a day of dedication, meditation, and work towards return (al-awda) and liberation.
Yesterday and today we attended a number of events related to the Nakba. This one https://youtu.be/RyTc7ARi4Q0 was a joint Israeli Palestinian gathering hosted by Combatants For Peace. But the images tha seem etched in millions of Palestinian minds are of the murder of Shireen AbuAkleh, the attack on her funeral and beating mourners, and the continuing killing: two more Palestinians since her murder including the heroic Dawood ubaidy, brother of an a martyr, son of a maryr and brother of Zakarya Zubaidi (from the Jenin Freedom theater). We Palestinians wonder how much longer will our suffering last (aided by western complicity). Tonight we had a vigil in the Nativity Square in Bethlehem for Shireen and for our ongoing tragedy. Palestine, like it was 2000 years ago when Jesus was born, is under occupation and oppression.
We mourn each and every victim of the racist Zionist idea including several thousand Jews, hundreds of thousands of Palestinians and other Arabs. We mourn the millions killed by the US or its pup[pets in our region to serve Zionist interests (in Iraq, Afghanistan, Yemen, Syria, Libya etc). We feel sad about western puppets like Mohammad Bin Zayed of the UAE andMohamme (Butcher saw) Bin Salman of "Saudi" Arabia who caused so much suffering at the behest of Israel. But we also celebrate an amazing resilience and success of the Palestinian native people against incredible odds. Thousands of stories of persistence and resilience can be told. For me, the fragility of the Israeli state when snipers target journalists to silence the truth to their attack on mourners show their weaknesses and our strengths. The Palestinian flags and the casket remained and were shielded by brave christians and muslims willing to be beaten but not bow to occupiers.
We are 14 million Palestinians and while most of us are refugees and displaced people, we remain proud. steadfast, hopeful, and connected. This was shown in the May 2021 uprising which surprized even astute political observers who thought normalization with Arab countries, security coordination with the Palestinain authority, and billions of US tax-payer money will normalize colonialism and apartheid. It was shown in the millions amplifying the voice of our martyred Shireen AbuAkleh. We foiled the repeated attempts to break our quest for freedom and even to isolate us from each other. Thousands of Palestinians still go to their main city of Jerusalem without Israeli permission.
We are still the most educated people with the highest per capita of postgraduates. We now have 14 universities inside the occupied Palestinan territories. Our people in diaspora are the most successful in their host countries and excel in all areas they delved into: business, science, art, management and much more. This is miraculous considering 74 years of relentless attempts at what is called by an Israeli author politicide and I may actually say is attempted genocide. It is at least an attempt to erase Palestine. It did not happen and will not happen. We are still the people who helped develop the Arab world and remind it of its unity and common destiny. But more than that, our resistance shielded fellow Arabs from the original plans of Zionists for an empire from the Nile to the Euphrates. We are still the main obstacle to the victory of the racist Zionist project.
We have an amazing history of 140 years of struggle against the most well-financed, most-organized, most-supported (by Zionists and their Western backers and their Arab lackeys) colonial project in human history. See my book on this http://qumsiyeh.org/popularresistanceinpalestine/ We have the fastest growing boycotts, divestment and sanctions (BDS) movement in anti-colonial struggles. BDS also grows because the hypocrisy of Western governments produces public reactions.
Palestine is still the place where people of different religions lived in harmony for millenia until European Zionists came and created refugees and ghettos for Palestinians (Muslims and Christians) and one large ghetto for Jews called Israel. Church bells and the call of the Muezzin to prayer still penetrate deep in our souls. We educate our children that racism and notions of choseness are wrong and they grow to believe that we can still have the new Palestine that will be like our old Palestine: multiethnic, multireligious, multicultural and beautiful.
Palestinians inspired activists around the world. Polls show great sympathy for our cause among average people. Palestine is now cause celebre among those struggling against oppression. Nelson Mandela said that South Africans will not be fully free until Palestine is free. According to polls, a majority in Western Europe correctly view Israel and the US as the two greatest threats to world peace. Thousands of internationals joined us in the struggle locally. Israel has become so paranoid about any solidarity visits and in the process exposed its apartheid racist nature.
I am 100% sure that our Nakba will end, refugees will return, freedom and equality will happen, and Israelis will also be liberated from being oppressors and colonizers and become integrated into the fabric of the new and better Palestine. We can then become a "light unto the peoples."
More on refugees and the Nakba is in this chapter from my book Sharing the land of Canaan http://qumsiyeh.org/chapter4/
And here is a personal story I wrote 20 years ago related to my own feelings about history and future http://qumsiyeh.org/thecucumberandthecactus/
____________________________________________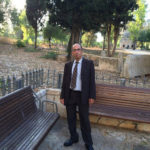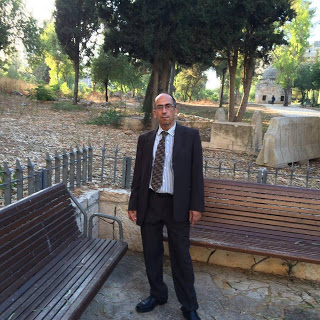 Mazin Qumsiyeh, associate professor of genetics and director of cytogenetic services at Yale University School of Medicine, is founder and president of the Holy Land Conservation Foundation and ex-president of the Middle East Genetics Association. He won the Raymond Jallow Activism Award from the national Arab American Anti-Discrimination Committee in 1998. He is co-founder and national treasurer of Al-Awda, the Palestine Right to Return Coalition, and has written extensively about the Middle East. Qumsiyeh is a member of the TRANSCEND Network for Peace Development Environment, author of Sharing the Land of Canaan and Popular Resistance in Palestine, a professor at Bethlehem University and director of the Palestine Museum of Natural History in Bethlehem. http://palestinenature.org
Go to Original – popular-resistance.blogspot.com
Join the BDS-BOYCOTT, DIVESTMENT, SANCTIONS campaign to protest the Israeli barbaric siege of Gaza, illegal occupation of the Palestine nation's territory, the apartheid wall, its inhuman and degrading treatment of the Palestinian people, and the more than 7,000 Palestinian men, women, elderly and children arbitrarily locked up in Israeli prisons.
DON'T BUY PRODUCTS WHOSE BARCODE STARTS WITH 729, which indicates that it is produced in Israel.    DO YOUR PART! MAKE A DIFFERENCE!
7 2 9: BOYCOTT FOR JUSTICE!
Tags:
BDS Boycott Divestment Sanctions
,
Cultural violence
,
Direct violence
,
Gaza
,
Israeli Apartheid
,
Israeli Army
,
Israeli occupation
,
Middle East
,
Nakba
,
Palestine
,
Palestine/Israel
,
State Terrorism
,
Structural violence
,
Violent conflict
,
West Bank
,
Zionism
DISCLAIMER: The statements, views and opinions expressed in pieces republished here are solely those of the authors and do not necessarily represent those of TMS. In accordance with title 17 U.S.C. section 107, this material is distributed without profit to those who have expressed a prior interest in receiving the included information for research and educational purposes. TMS has no affiliation whatsoever with the originator of this article nor is TMS endorsed or sponsored by the originator. "GO TO ORIGINAL" links are provided as a convenience to our readers and allow for verification of authenticity. However, as originating pages are often updated by their originating host sites, the versions posted may not match the versions our readers view when clicking the "GO TO ORIGINAL" links. This site contains copyrighted material the use of which has not always been specifically authorized by the copyright owner. We are making such material available in our efforts to advance understanding of environmental, political, human rights, economic, democracy, scientific, and social justice issues, etc. We believe this constitutes a 'fair use' of any such copyrighted material as provided for in section 107 of the US Copyright Law. In accordance with Title 17 U.S.C. Section 107, the material on this site is distributed without profit to those who have expressed a prior interest in receiving the included information for research and educational purposes. For more information go to: http://www.law.cornell.edu/uscode/17/107.shtml. If you wish to use copyrighted material from this site for purposes of your own that go beyond 'fair use', you must obtain permission from the copyright owner.