Secretive Bilderberg Meetings of 'Spies, War Hawks and World Leaders' Escape Media Scrutiny
IN FOCUS, 13 Jun 2022
Susan C. Olmstead | The Defender – TRANSCEND Media Service
More than 100 of the world's most powerful people last week participated in the secretive Bilderberg Meetings in Washington, D.C. — while the media paid little attention.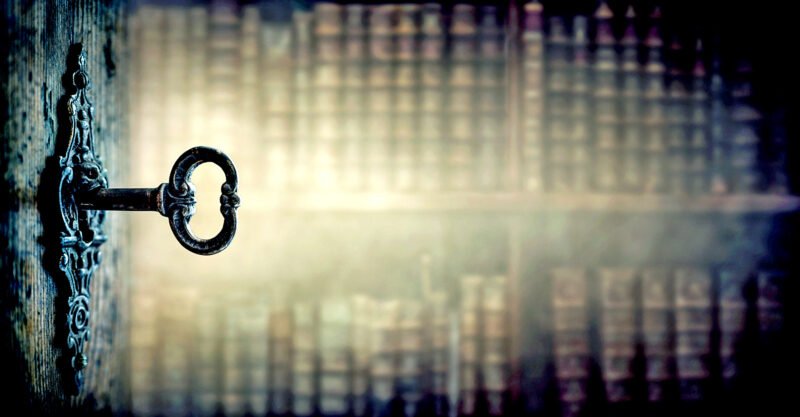 7 Jun 2022 – A secretive meeting of more than 100 of the world's most powerful people just took place in a Washington, D.C. hotel behind closed doors and under tight security — while few reporters even took note.
Bilderberg Meetings attendees — including the director of the CIA, the secretary-general of NATO, European prime ministers, CEOs of pharmaceutical, energy and tech companies (including Pfizer CEO Albert Bourla) — gathered June 2-5 to discuss global issues under an anonymity agreement.
"The participants take part as individuals rather than in any official capacity, and hence are not bound by the conventions of their office or by pre-agreed positions," the group's website states.
On the agenda of the invitation-only summit were topics including "Disruption of the Global Financial System," "Disinformation," "Energy Security and Sustainability," "Post Pandemic Health" and "Fragmentation of Democratic Societies."
As an element of its secrecy, the annual conference invokes the "Chatham House Rule." In meetings held under this rule, "participants are free to use the information received, but neither the identity nor the affiliation of the speaker(s) nor of any other participant may be revealed."
Begun in 1954 by British and U.S. intelligence agencies, the Bilderberg conference has been held in various countries in Europe and North America, with a two-year gap during the COVID-19 pandemic.
About 120 North American and European leaders from Big Tech, Big Pharma, industry, finance, the military, politics and academia are invited each year.
Members of the media are not invited to report on the event "in order to encourage the highest level of openness and dialogue," according to the Bilderberg Meetings website.
Bilderberg participants and security were barred from disclosing the location of the meeting and from quoting anyone during the "off-the-record sessions," according to journalist Max Blumenthal, who attempted to enter the Mandarin Oriental Hotel while the meetings were taking place.
I attempted to enter DC's Mandarin Oriental Hotel, secret site of the Bilderberg Meeting.
CIA director Burns, NSC principals Sullivan & Campbell, Pfizer's CEO Bourla, Peter Thiel, Kissinger & media elites are there to discuss Ukraine & global economy – entirely off the record. pic.twitter.com/8WIKRxl2eC

— Max Blumenthal (@MaxBlumenthal) June 4, 2022
The group claims it does not hold a press conference regarding its agenda due to "lack of interest," and that it "has never sought any public attention."
However, it does issue a press release each year. The key topics for discussion listed in this year's press release were:
Geopolitical Realignments
NATO Challenges
China
Indo-Pacific Realignment
Sino-US Tech Competition
Russia
Continuity of Government and the Economy
Disruption of the Global Financial System
Disinformation
Energy Security and Sustainability
Post Pandemic Health
Fragmentation of Democratic Societies
Trade and Deglobalisation
Ukraine
The Guardian noted that while in years past, meeting talking points were along the lines of "A Stable Strategic Order" and "What Next For Europe," this year the agenda "reek[ed] of chaos and crisis."
Sometimes "dismissed as a talking shop or crazed imagining of conspiracy theorists," Bilderberg instead "is a major diplomatic summit," reported The Guardian.
Independent journalist Josh Friedman was one of the few people who waited outside the Mandarin Oriental hotel to catch glimpses of the secret proceedings:
— Josh Friedman (@FreeManReporter) June 5, 2022
English writer Charlie Skelton also tweeted on the meetings, noting the mainstream press's curious lack of interest and the irony of having to rely on Twitter for insight into the proceedings.
"It's a mad irony that the head of NATO [Jens Stoltenberg] is doing more actual reporting on #Bilderberg2022 than almost every news outlet in the world," he wrote.
"The Dutch Foreign Minister says that at #Bilderberg2022 he'd be discussing international affairs 'with colleagues from different disciplines,'" he also tweeted.
"Splendidly euphemistic to call the heads of [French multinational insurance company] AXA, [investment company] KKR, [investment firm] Thiel Capital, [investment banking advisory firm] Evercore [and] Amundi (Europe's biggest asset manager) your 'colleagues.'"
Journalist Kim Iversen reported on the gathering of what she called "spies, war hawks and world leaders" on a recent episode of The Hill's "Rising."
"Aren't we, the people, entitled to a reading of the minutes?" she asked.
Absolutely, said guest Olayemi Olurin, a public defender for the Legal Aid Society. "When it comes to our lawmakers and the people who are responsible for us and make these decisions over our lives — especially at a time like this — we should know everything they're discussing, who they're discussing it with and why."
It's not a "conspiracy theory" to believe the secrecy of the Bilderberg Meetings is suspicious, said Iversen. "We've been putting up with this for a really long time," she said. "There's not a lot of light shed on this … anybody who then talks about it is called a conspiracy theorist."
Olurin agreed. "There [are] definitely things being discussed they don't want us to know about here [or] even get an indication that it might be happening, so that tells me everything I need to know," she said.
Watch the "Rising" episode here:
________________________________________________

Susan C. Olmstead is the assistant editor of The Defender.
Go to Original – childrenshealthdefense.org
Tags:
Bilderberg Group
,
Conspiracy Theories
,
Elites
,
NATO
DISCLAIMER: The statements, views and opinions expressed in pieces republished here are solely those of the authors and do not necessarily represent those of TMS. In accordance with title 17 U.S.C. section 107, this material is distributed without profit to those who have expressed a prior interest in receiving the included information for research and educational purposes. TMS has no affiliation whatsoever with the originator of this article nor is TMS endorsed or sponsored by the originator. "GO TO ORIGINAL" links are provided as a convenience to our readers and allow for verification of authenticity. However, as originating pages are often updated by their originating host sites, the versions posted may not match the versions our readers view when clicking the "GO TO ORIGINAL" links. This site contains copyrighted material the use of which has not always been specifically authorized by the copyright owner. We are making such material available in our efforts to advance understanding of environmental, political, human rights, economic, democracy, scientific, and social justice issues, etc. We believe this constitutes a 'fair use' of any such copyrighted material as provided for in section 107 of the US Copyright Law. In accordance with Title 17 U.S.C. Section 107, the material on this site is distributed without profit to those who have expressed a prior interest in receiving the included information for research and educational purposes. For more information go to: http://www.law.cornell.edu/uscode/17/107.shtml. If you wish to use copyrighted material from this site for purposes of your own that go beyond 'fair use', you must obtain permission from the copyright owner.