(Português) O Confronto Bolsonarista do "Bem Contra o Mal": Um Erro Filosófico, um Antagonismo Falso e uma Proposta Absurda
ORIGINAL LANGUAGES, 1 Aug 2022
Leonardo Boff – TRANSCEND Media Service
27 julho 2022 – O confronto que o  PL e o presidente a ele filiado  propõem como estratégia política de campanha eleitoral, representa um irremissível erro filosófico. É maniqueísmo que falsamente imagina haver um princípio dualista, de um lado somente o mal  e do outro somente o bem e sempre se confrontando. Eles, os fanatizados, se apresentam como os portadores  do bem. Os outros, do mal.
Reflitamos: Toda realidade humana pessoal e social carregam, misturadas e juntas, as dimensões de bem e as dimensões de mal. Essa é a condição concreta da realidade histórica: a convivência, junta e misturada, de ambas as dimensões. Cada  um dá primazia a uma destas dimensões, ou o bem ou o mal,embora não consiga,como uma sombra, se libertar totalmente dela,mas posso mantê-la sob vigilância. Aqui surge o caráter ético da opção e de suas práticas, seja da dimensão do bem  seja daquela  do mal.
Quando um grupo fanatizado e seu líder optam pelo ódio, pelo espírito de vingança, pela mentira,pela violência, pela magnificação da ditadura e da tortura  usa do fake news, estes decididamente não podem reivindicar "nós somos homens do bem". Eles optaram pelo mal, admitemos, sem conseguir sufocar o bem  que é inerente à nossa natureza pessoal e social. Pois é isso que,inequivocamente, está ocorrendo com o atual presidente e seus seguidores, rubros de ódio e engolfados de raiva. Querem o mal para seus adversários pensando fazer o bem ao país. Na verdade,invertem a realidade cometendo um erro filosófico.
Os fanáticos bolsonaristas e seu líder,com características desviantes por sua falta completa de empatia,pela brutalização de suas comunicações e pela perda da dignidade inerente ao cargo que ocupa, propõe um falso antagonismo. Qual é o verdadeiro antagonismo: é entre a defesa da vida, a partir daqueles mais vulneráveis ou a completa falta de cuidado dela, especialmente neste momento sob a pandemia do Covid-19? É a transparência na coisa pública ou um orçamento secreto, sem critérios técnicos e faltos de toda equidade na distribuições dos bilhões de reais? É a busca do equilíbrio e da paz social ou o empenho de acirrar conflitos, destruir a reputação de autoridades e de políticos com falsas acusações, dossiês forjados? É defender o pacto social codificado na Constituição e nas leis ou atacá-lo sistematicamente e desrespeitar toda e qualquer norma. É ameaçar com uma ruptura institucional, rompendo o equilíbrio dos três  poderes e difamando especialmente um deles,  o STF?
É armar o povo com todo tipo de armas (armas são para matar,seja agredindo seja se defendendo) ao invés de ensinar a amar, propiciar o diálogo, a conciliação e o ganha-ganha? E poderíamos aduzir mais dados do antagonismo como a malévola destruição do processo educativo, a desmontagem da cultura e o incentivo à discriminação e o ódio contra negros, indígenas,mulheres e de pessoas de outra opção sexual ao invés de propiciar a convivência pacífica e a acolhida das diferenças? Pois  o grupo fanatizado dos bolsonaristas e de seu líder promovem  exaltam este falso e odioso antagonismo. Existe em toda política oposição mas não  pode se transformar numa contraposição, a transformação do adversário em inimigo.E o fazem cotidianamente.
Por fim temos a ver com uma proposta absurda, destituída de qualquer sentido humano e humanístico. Nenhuma sociedade historicamente conhecida prosperou e se consolidou sobre a exclusão, o ódio, a perseguição, a injustiça, a mentira e a afirmação da morte. Formular tal proposta repugna à inteligência que se rege pela busca da verdade e afronta a consciência dos valores éticos e morais. Ela pode pela violência e repressão ser imposta por certo tempo mas não possui sanidade interior de poder se firmar.
Esta proposta absurda  do confronto entre o bem  e o mal  como mote eleitoral pelo PL e pelo o presidente,buscando por tal estratégia busca a reeleição, está fadada ao franco fracasso. No fundo esta proposta é suicidária. Como dizia um conhecido escritor brasileiro citando Shakespeare: eles tomam o veneno pensando que o outro vá morrer envenenado. Eles estão se envenenando.
Esta eleição de 2022 possui um claro caráter plebiscitário: ou optamos pela vida da natureza e pela vida das grandes maiorias humilhadas,ofendidas, famintas e desempregadas  ou optamos pelo poder que castiga, covardemente marginaliza, destrói a democracia e o Estado democrático de direito, depreda a natureza, aliena os bens públicos e prolonga a dependência para impor um autoritarismo fascistoide, obtuso, anti-vida, anti-cultura e anti-povo e sempre dependente de um poder maior e exterior. A seguir esse rumo transformará o nosso país em pária, no qual as grandes maiorias viverão na exclusão, na marginalização e na pobreza senão na aviltante miséria.
Cumpre reconstruir o que foi destruído e aproveitar a ocasião para, de fato, realizar o sonho de nossos melhores de concluir a refundação do Brasil, expressão de uma civilização biocentrada nos trópicos. Por sua magnitude e abundância de bens de vida poderá ser a fonte de água doce para saciar as sedes de milhões e a mesa posta para as fomes do mundo inteiro.
_________________________________________________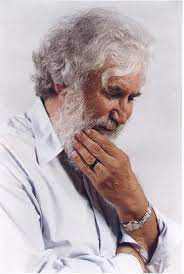 Leonardo Boff é um escritor, teólogo e filósofo brasileiro, professor emérito de ética e filosofia da religião da Universidade do Estado do Rio de Janeiro, recebedor do Prêmio Nobel Alternativo da Paz do Parlamento sueco [Right Livelihood Award]em 2001, membro da Iniciativa Internacional da Carta da Terra, e professor visitante em várias universidades estrangeiras como Basel, Heidelberg, Harvard, Lisboa e Salamanca. Expoente da Teologia da Libertação no Brasil, foi membro da Ordem dos Frades Menores, mais conhecidos como Franciscanos. É respeitado pela sua história de defesa pelas causas sociais e atualmente debate também questões ambientais. Colunista do Jornal do Brasil, escreveu os livros Francisco de Assis: Ternura e Vigor, Vozes 2000;  A Terra na palma da mão: uma nova visão do planeta e da humanidade,Vozes 2016;  Cuidar da Terra – proteger a vida: como escapar do fim do mundo, Record 2010;  A hospitalidade: Direito e dever de todos, Vozes 2005; Paixão de Cristo, Paixão do Mundo, Vozes 2001; Brasil: Concluir a refundação ou prolongar a dependência, Vozes 2018; "Destino e Desatino da Globalização" em: Do iceberg à Arca de Noé, Mar de Ideias, Rio 2010 pp. 41-63.
Go to Original – leonardoboff.org
Tags:
Bolsonaro
,
Brasil
,
Latin America Caribbean
,
Politics
DISCLAIMER: The statements, views and opinions expressed in pieces republished here are solely those of the authors and do not necessarily represent those of TMS. In accordance with title 17 U.S.C. section 107, this material is distributed without profit to those who have expressed a prior interest in receiving the included information for research and educational purposes. TMS has no affiliation whatsoever with the originator of this article nor is TMS endorsed or sponsored by the originator. "GO TO ORIGINAL" links are provided as a convenience to our readers and allow for verification of authenticity. However, as originating pages are often updated by their originating host sites, the versions posted may not match the versions our readers view when clicking the "GO TO ORIGINAL" links. This site contains copyrighted material the use of which has not always been specifically authorized by the copyright owner. We are making such material available in our efforts to advance understanding of environmental, political, human rights, economic, democracy, scientific, and social justice issues, etc. We believe this constitutes a 'fair use' of any such copyrighted material as provided for in section 107 of the US Copyright Law. In accordance with Title 17 U.S.C. Section 107, the material on this site is distributed without profit to those who have expressed a prior interest in receiving the included information for research and educational purposes. For more information go to: http://www.law.cornell.edu/uscode/17/107.shtml. If you wish to use copyrighted material from this site for purposes of your own that go beyond 'fair use', you must obtain permission from the copyright owner.
Join the discussion!
We welcome debate and dissent, but personal — ad hominem — attacks (on authors, other users or any individual), abuse and defamatory language will not be tolerated. Nor will we tolerate attempts to deliberately disrupt discussions. We aim to maintain an inviting space to focus on intelligent interactions and debates.