Why the U.S. Is the Main Obstacle to Nuclear Disarmament
ANGLO AMERICA, 22 Aug 2022
Roger Kotila, Ph.D. | Earth Federation News & Views – TRANSCEND Media Service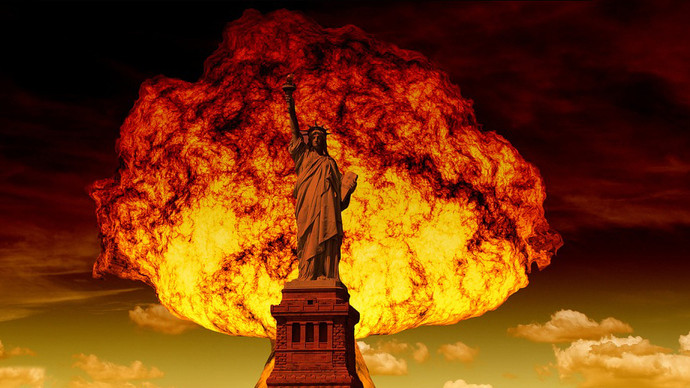 18 Aug 2022 – With the most powerful and dangerous military/industrial/covert operations complex on earth, it seems likely that, until the U.S. changes its foreign policy, all other nations must be on alert. The Pentagon has made no secret of its goal of military "full spectrum dominance," with the added delusional claim by American politicians that the U.S. is "exceptional" and justified in its quest to establish and maintain American Empire.
What's wrong with this picture? What's wrong is that the U.S. shows no interest whatsoever in world peace. Instead, the U.S. is the leading weapons dealer in the world. It is in the War Business. Furthermore, it can be argued that, since 1945, the U.S. government is also the leading international criminal offender, guilty of more world crimes than any other nation on earth.
America's criminal behavior includes frequent use of illegal sanctions, military invasions via US/NATO, covert invasions, black sites, torture, overthrowing governments, domestic propaganda to demonize adversaries, and the incarceration of journalists and whistleblowers for telling the truth about U.S. war crimes and crimes against humanity.
U.S. violations of international law have been ongoing and well documented (Zuesse, America's Empire of Evil, 2022). The United Nations is afraid to talk about it, or to hold the U.S. accountable. Why? One reason is that the U.S. is a major financial benefactor for the UN.
The American military/industrial/propaganda/covert operations complex has virtually an unlimited budget with over 800 military bases worldwide, and an expanded, bloated budget for so-called nuclear modernization (Life Extinction Program) for tactical nuclear warfare, first strike capability and more.
The U.S. government religiously insists that MAD (Mutual Assured Destruction) is a rational and sane military policy. Deterrence. But in this delusional mindset the U.S. refuses to support laws to outlaw nuclear weapons. In fact, the U.S. vigorously opposes the Treaty for the Prohibition of Nuclear Weapons (TPNW) now in force via the United Nations.
To top it off, the U.S. has expanded the North Atlantic Treaty Organization (NATO) and has placed nuclear weapons in Europe and elsewhere. Russia fears having NATO in Ukraine. China eyes AUKUS (a military pact with Australia, United Kingdom and the U.S. against China) with alarm. It is no wonder that Russia (and China) feel threatened. They fear military encirclement.
The U.S. continues to expand its military and nuclear arsenal. It brazenly threatens Russia and China. The U.S. openly increases its nuclear war budget instead of supporting the new law passed at the UN which outlaws nuclear weapons.
U.S. clings to nuclear weapons, even if against International Law. The report from Reaching Critical Will (RCW) sponsored by the Women's International League for Peace & Freedom reflects deep frustration and disappointment, a view shared by the International Campaign to Abolish Nuclear Weapons (ICAN).
The U.S. clings to the absurd Mutual Assured Destruction (MAD) doctrine to justify nukes, arguing that more nuclear weapons mean more security! It ignores the obvious fact that elimination of all nukes is the only real insurance policy to keep the world safe. See the report by RCW's Rae Acheson.
Nothing will change if the U.S. refuses to abandon its bad guy ways (international crime, secret operations, bullying, etc.) and become an honest and sincere good guy on the world's geopolitical stage.
If the all-powerful U.S. refuses to outlaw nuclear weapons, we can be sure the other nuclear nations will also refuse. Once the U.S. decides to support the life-protecting Treaty for the Prohibition of Nuclear Weapons (TPNW), the other nuclear nations will follow.
That is why I argue that the U.S. is the main obstacle to eliminating the danger of a nuclear nightmare, but also offers hope if it adopts a radically different foreign policy.
Because the U.S. and other nuke nations continue to say "no" to disarmament treaties or anything else sensible, it is time for a new, unique strategy.   
A review of the UN Charter (Article 109-3) should be launched at once by the UN General Assembly. Calling for a "new UN" will get the attention of the MAD nuclear powers that are psychologically fixated in a dance of death.

The UN General Assembly in its Charter review should use the authority of the EARTH CONSTITUTION developed by the World Constitution & Parliament Association. The General Assembly, using the EARTH CONSTITUTION as a guide and model, can start the process for a democratic UN World Parliament, and to establish a well-designed World Judiciary System with Enforcement.
_____________________________________________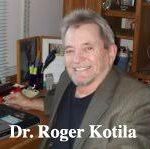 Roger Kotila, Ph.D. is a peace activist and a psychologist (ret.) with many years of clinical experience with the California Dept. of Corrections doing psychiatric diagnosis and treatment with inmates. President of Democratic World Federalists he is co-editor of DWF NEWS, and editor of Earth Federation News & Views. He supports a "new UN" under the Earth Constitution. www.earthfederation.info Email: earthstarradio@aol.com
Tags:
Anti-imperialism
,
CIA
,
Disarmament
,
Hegemony
,
ICAN-International Campaign to Abolish Nuclear Weapons
,
Imperialism
,
Invasion
,
Nuclear Abolition
,
Nuclear Weapons Illegal
,
Nuclear war
,
Occupation
,
Pentagon
,
Sanctions
,
US Military
,
USA
,
WMD
,
War Economy
This article originally appeared on Transcend Media Service (TMS) on 22 Aug 2022.
Anticopyright: Editorials and articles originated on TMS may be freely reprinted, disseminated, translated and used as background material, provided an acknowledgement and link to the source, TMS: Why the U.S. Is the Main Obstacle to Nuclear Disarmament, is included. Thank you.
If you enjoyed this article, please donate to TMS to join the growing list of TMS Supporters.


This work is licensed under a CC BY-NC 4.0 License.