Articles by Abdullah Yusuf
We found 2 results.
---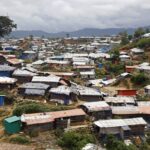 Citizens of Nowhere: One Million Rohingya Still without Rights, Status or Justice
Abdullah Yusuf - The Conversation, 26 Aug 2019
20 Aug 2019 – The current repatriation deal signed by Myanmar and Bangladesh fails to guarantee the safety and citizenship of the Rohingya people or address issues of justice for crimes perpetrated against them.
→ read full article
---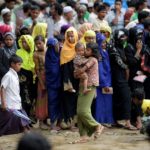 Rohingya Crisis: A Year since It Shocked the World, What's Changed?
Abdullah Yusuf - The Conversation, 20 Aug 2018
13 Aug 2018 – One of the world's worst refugee crises is still unfolding, and conditions on the ground have barely improved.
→ read full article
---