Articles by Adam Taylor
We found 9 results.
---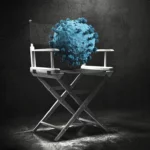 OMG, Omicron! Why It's too Soon to Panic about COVID Vaccines and the New Variant
Adam Taylor | Gavi, the Vaccine Alliance – TRANSCEND Media Service, 6 Dec 2021
3 Dec 2021 – We won't know whether Omicron evades COVID vaccines for another few weeks. Here's why.
→ read full article
---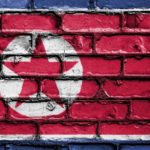 North Korea's List of U.S. Human Rights Abuses Includes Inequality, Racism and Marijuana Use
Adam Taylor – The Washington Post, 5 Feb 2018
31 Jan 2018 – Shortly before President Trump used his State of the Union speech to criticize North Korean human rights abuses, Pyongyang released its own criticism of the United States as a "gross violator of human rights." A summary of a report titled "White Paper on Human Rights Violations in the U.S. in 2017″ was released by the Korean Central News Agency today.
→ read full article
---
Map: The World of Coups Since 1950
Adam Taylor – The Washington Post, 25 Jul 2016
There have been around 475 coup attempts since 1950. That's according to a dataset compiled by Jonathan Powell and Clayton Thyne, two assistant professors who work in the political science departments of the University of Central Florida and the University of Kentucky respectively.
→ read full article
---
It's Not Just Hiroshima: The Many Other Things America Hasn't Apologized For
Adam Taylor – The Washington Post, 30 May 2016
26 May 2016 – This week, President Obama will become the first sitting U.S. president to visit Hiroshima, the Japanese city that the United States nearly destroyed with a nuclear bomb in 1945. It's reasonable to ask, after more than 70 years, why not apologize for Hiroshoma? But what else has America not apologized for? Here are a few ideas.
→ read full article
---
The Battle over the Word 'Rohingya' [in Burma aka Myanmar]
Adam Taylor – The Washington Post, 2 May 2016
Hundreds of people gathered outside the U.S. Embassy in Rangoon, Burma, on Thursday [28 Apr] with a demand: The United States must stop using the word "Rohingya." To most of the world, the Rohingya are a Bengali-speaking Muslim minority in Buddhist-majority Burma, also known as Myanmar. More than 1 million Rohingya are thought to live in Burma, the majority of them in Rakhine state. Despite the size and long-standing presence of this community, the government does not consider its members Burmese citizens.
→ read full article
---
How Saudi Arabia's Harsh Legal Punishments Compare to the Islamic State's
Adam Taylor – The Washington Post, 26 Jan 2015
Documents Show Saudi Arabia and ISIS Administer Nearly Identical Punishments for Crimes
→ read full article
---
In the Medical Response to Ebola, Cuba Is Punching Far Above Its Weight
Adam Taylor – The Washington Post, 13 Oct 2014
While the international community has been accused of dragging its feet on the Ebola crisis, Cuba, a country of just 11 million people that still enjoys a fraught relationship with the United States, has emerged as a crucial provider of medical expertise in the West African nations hit by Ebola.
→ read full article
---
MAP: The U.S. Military Currently Has Troops in These African Countries
Adam Taylor – The Washington Post, 26 May 2014
This map shows what sub-Saharan nations currently have a U.S. military presence engaged in actual military operations. More details of the troops deployed are below.
→ read full article
---
Iceland's President Explains Why the World Needs To Rethink Its Addiction to Finance
Adam Taylor – Business Insider, 23 Apr 2012
April 15, 2012 — Here's the full transcript of our interview with Ólafur Ragnar Grímsson, who has been President of Iceland since 1996, and announced last month he would be running for a fifth term. Keep reading to hear his thoughts on Iceland's recovery, and how a large financial sector can ruin a nation.
→ read full article
---