Articles by Alex Emmons
We found 10 results.
---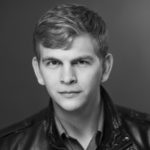 How a One-Word Loophole Will Make It Easier for the U.S. to Sell Weapons to Governments That Kill Civilians
Alex Emmons – The Intercept, 30 Jul 2018
20 Jul 2018 – The change could benefit Saudi Arabia and the United Arab Emirates — top U.S. weapons clients that are engaged in a destructive bombing campaign against civilians in Yemen.
→ read full article
---
The U.S. Voted Against a U.N. Resolution Condemning Death Penalty for LGBTQ People
Alex Emmons – The Intercept, 9 Oct 2017
3 Oct 2017 – The U.N. floated a resolution banning the use of the death penalty to punish homosexuality. The Trump administration voted "no."
→ read full article
---
With the European Union Livid, U.S. Congress Pushes Forward on Sanctions against Russia, Iran and North Korea
Alex Emmons and Ryan Grim – The Intercept, 31 Jul 2017
U.S. Congress tells the EU it doesn't care what it thinks about its Russia sanctions.
→ read full article
---
Saudi Ambassador to the U.S. Vows to Keep Hitting Yemen, "No Matter What"
Zaid Jilani and Alex Emmons – The Intercept, 7 Nov 2016
1 Nov 2016 – At last week's Annual Arab-U.S. Policymakers Conference — bankrolled by oil companies — the Saudi ambassador was the keynote speaker.
→ read full article
---
The Death Toll in Yemen Is So High the Red Cross Has Started Donating Morgues to Hospitals
Alex Emmons – The Intercept, 29 Aug 2016
25 Aug 2016 – Almost a year and a half into Saudi Arabia's U.S.-backed bombing campaign in Yemen, the humanitarian toll has become so extensive that the International Committee of the Red Cross has taken the unusual step of donating entire morgue units to Yemeni hospitals.
→ read full article
---
Microsoft Pitches Technology That Can Read Facial Expressions at Political Rallies
Alex Emmons – The Intercept, 8 Aug 2016
Microsoft officials declined to comment on exactly what information is collected on each face and what data is retained or stored, instead referring me to their privacy policy, which does not address the question. Microsoft's marketing did not seem to match the consent policy. "It's difficult to envision how companies will obtain consent from people in large crowds or rallies."
→ read full article
---
U.N. Chief Admits He Removed Saudi Arabia from Child-Killer List Due to Extortion
Alex Emmons and Zaid Jilani – The Intercept, 13 Jun 2016
9 Jun 2016 – U.N. Secretary-General Ban Ki-moon publicly acknowledged today that he removed the Saudi-led coalition currently bombing Yemen from a blacklist of child killers — 72 hours after it was published — due to a financial threat to defund United Nations programs. He didn't name the source of the threat, but news reports have indicated it came directly from the Saudi government.
→ read full article
---
While Stockpiling Banned Land Mines, U.S. Boasts about Its Record of Clearing Them
Alex Emmons – The Intercept, 11 Apr 2016
The U.N. has adopted an international Mine Ban Treaty, but the United States refuses to sign on.
→ read full article
---
Obama's Nuclear Security Summit Neglects 98 Percent of the World's Bomb-Ready Uranium
Alex Emmons – The Intercept, 4 Apr 2016
The summits have focused on highly enriched uranium in civilian possession, while most of the supply — and the risk — comes from military-owned material.
→ read full article
---
A Conversation on Privacy with Edward Snowden, Noam Chomsky, and Glenn Greenwald
Alex Emmons – The Intercept, 4 Apr 2016
30 Mar 2016 – Snowden noted that Belgian authorities overlooked signs of a terror attack. "When you collect everything, you understand nothing," he said. "You're blinded by the noise."
→ read full article
---