Articles by Andrew Jacobs – The New York Times
We found 1 results.
---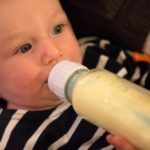 U.S. Opposition to Breast-Feeding Resolution Stuns World Health Officials
Andrew Jacobs – The New York Times, 9 Jul 2018
8 Jul 2018 – American officials sought to water down the resolution by removing language that called on governments to "protect, promote and support breast-feeding…" When that failed, they turned to threats, according to diplomats and government officials who took part in the discussions… The confrontation was the latest example of the Trump administration siding with corporate interests on numerous public health and environmental issues. In the end, it was the Russians who ultimately stepped in to introduce the measure — and the Americans did not threaten them.
→ read full article
---