Articles by Antony Loewenstein
We found 10 results.
---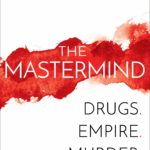 Incentivizing the Cartels: Evan Ratliff's "The Mastermind"
Antony Loewenstein | Los Angeles Review of Books – TRANSCEND Media Service, 5 Aug 2019
Le Roux, a 46-year-old ex-computer programmer, said that he had built a mercenary army to overthrow the government of the Seychelles, armed a 200-man militia in Somalia, smuggled methamphetamine out of North Korea, sold missile technology to Iran, and shipped guns out of Indonesia. Asked by the prosecutor what he had trafficked over the years, he said, "Cash, chemicals, drugs and gold." The weapons, Le Roux said, were sold to "rebels, warlords, criminals — essentially anyone who had money." The technology-driven cartel model that Le Roux pioneered is only in its infancy. His was a road map for a new kind of organized crime, fully exploiting the power of the Web.
→ read full article
---
How Israel Privatized Its Occupation of Palestine
Antony Loewenstein and Matt Kennard – The Nation, 5 Dec 2016
It has enriched the security industry and allowed the country to evade accountability for human-rights violations.
→ read full article
---
Five Decades Later, Israel's Brutal Occupation of Palestine Is Stronger than Ever
Antony Loewenstein – The National, 10 Oct 2016
From its beginning, Israel's settlement project was shrouded in secrecy. After 50 years of occupation, Israel is a radically different country than in the late 1960s. Zionism, with a messianic and nationalist fervour, is in the ascendancy while liberal and more tolerant humanism is dying.
→ read full article
---
Dark Past: So Little Has Changed in Australia's Posture towards Asylum Seekers
Antony Loewenstein – The Guardian, 15 Aug 2016
After more than two decades of brutalising asylum seekers on the Australian mainland and offshore, this is what Australia represents. These are our 'values'.
→ read full article
---
Who Profits as the EU Militarises Its Borders?
Antony Loewenstein – The National, 15 Aug 2016
1 Aug 2016 – Arms dealers make money from the European refugee crisis. The defence industry has never been happier. With sales at unprecedented levels – US$ 65 billion in 2015, according to the Global Defence Trade Report – France, the United States, Canada and Britain have become global leaders in arms exports.
→ read full article
---
Disaster Capitalism, And the Outsourcing of Violence in the UK
Antony Loewenstein – Open Democracy, 9 Nov 2015
Corporations bleed what profits they can from disaster. Democracy is replaced by a business plan.
→ read full article
---
Silencing BDS Supporters in the Land of the Free
Antony Loewenstein – ABC Australia, 17 Mar 2014
The BDS movement is a logical and non-violent response to human rights abuses in Palestine, so why is it being threatened in a country like America that prides itself on free speech?
→ read full article
---
To Support the Boycott, Divestment and Sanctions Movement Is Not Anti-Semitic: [TMS Advisor Taken to Court]
Antony Loewenstein – The Guardian, 11 Nov 2013
To speak in favour of the BDS movement is not antisemitic – and yet The Australian newspaper has been quick to draw a parallel between the two. Shurat HaDin – Israel Law Center, an Israel-based organization, is currently taking [TMS Advisor and TRANSCEND Member] Prof. Jake Lynch, head of Sydney University's Centre for Peace and Conflict Studies, to the Australian federal court.
→ read full article
---
Mass Spying: How the US Stamps Its Supremacy on the Pacific Region
Antony Loewenstein – The Guardian, 14 Oct 2013
The US is keen to convince its Pacific friends to fear a spy-friendly Beijing. The irony? Washington's spying network is far more widespread than anything coming from the Chinese. What if China was beating the US at its own super-power game in the Pacific and we didn't even notice?
→ read full article
---
Australian Zionists Fear Israeli Group 'Breaking the Silence' and Its Message on IDF Immorality
Antony Loewenstein – TRANSCEND Media Service, 10 Sep 2012
This is an in­struc­tive story of how main­stream Aus­tralian Jew­ish groups are pet­ri­fied that a) the pub­lic will hear crit­i­cal and truth­ful views about Is­raeli be­hav­iour in the West Bank and b) a de­sire to "pro­tect" Jews from even un­der­stand­ing what Is­raeli oc­cu­pa­tion means.
→ read full article
---