Articles by Chris Agee
We found 2 results.
---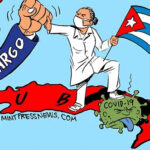 Under Pandemic, UN Votes to Condemn Cruel and Illegal U.S. Blockade of Cuba—but There Is a Twist
Chris Agee | CovertAction Magazine - TRANSCEND Media Service, 28 Jun 2021
24 Jun 2021 – 184 Countries Vote in the UN to Condemn U.S. Blockade of Cuba—As Usual, Two Countries Vote Against: the U.S. and Israel. While Conditions in Cuba Under the Blockade are Worsening, Cuba's Biotechnological and Pharmaceutical Industry May Help Them Out of the Pandemic
→ read full article
---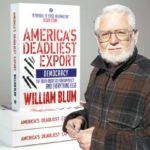 William Blum (6 Mar 1933 – 9 Dec 2018), Renowned U.S. Foreign Policy Critic, Dead at 85
Chris Agee and Louis Wolf – CovertAction Magazine, 17 Dec 2018
William Blum died in Virginia early this morning on December 9, 2018 after falling in his Washington D.C. apartment and sustaining serious wounds 65 days ago. Blum left the State Department in 1967 and became a founder and editor of the Washington Free Press, the first "alternative" newspaper in the capital. In 1969, he wrote and published an exposé of the CIA in which were revealed the names and addresses of more than 200 CIA employees.
→ read full article
---