Articles by Clara Weiss
We found 3 results.
---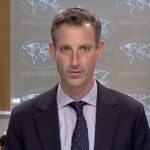 AP Reporter Challenges US Lies about Russian War Preparations
Clara Weiss | WSWS - TRANSCEND Media Service, 14 Feb 2022
5 Feb 2022 – In a remarkable exchange on Thursday [3 Feb], US State Department spokesman Ned Price was challenged by Matt Lee from the Associated Press. With just one simple question—"what evidence do you have?"—Lee threw Price completely off and exposed a simple fact: The current press campaign over an allegedly impending "Russian invasion" of Ukraine and "false flag attacks" has no more credibility than Colin Powell's lies of "weapons of mass destruction" in Iraq.
→ read full article
---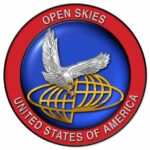 US Withdraws from Open Skies Treaty, Heightening Danger of War with Russia
Clara Weiss | WSWS - TRANSCEND Media Service, 25 May 2020
22 May 2020 – The treaty, signed in 1992 after the dissolution of the USSR, has been in full force since 2002. It has been ratified by 34 states, including almost all NATO and EU members, Russia and most countries of the former Soviet Union. The US withdrawal from Open Skies, which will take effect within six months, comes amidst growing tensions with Russia.
→ read full article
---
Russia and US End Collaboration on Nuclear Disarmament
Clara Weiss, WSWS – TRANSCEND Media Service, 26 Jan 2015
Russia and the United States ended their collaboration in the disposal of nuclear waste in mid-December, according to a report in the Boston Globe on Monday [19 Jan 2015]. After the US, Russia is the second largest nuclear power in the world. Together Washington and Moscow own 90 percent of global nuclear weapons.
→ read full article
---