Articles by Colin Dwyer
We found 2 results.
---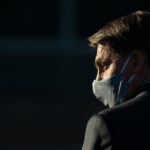 Brazilian President Jair Bolsonaro Tests Positive for Coronavirus
Colin Dwyer | NPR - TRANSCEND Media Service, 13 Jul 2020
7 Jul 2020 – The Brazilian president, who has consistently downplayed the dangers of the virus, revealed his positive test result during nationally televised remarks today. "It came back positive," he told reporters from behind a mask. He is just the second major world leader, after British Prime Minister Boris Johnson, to confirm he contracted the virus.
→ read full article
---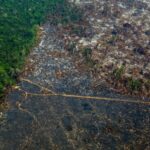 Amazon Rainforest Sees Biggest Spike in Deforestation in Over a Decade
Colin Dwyer | NPR – TRANSCEND Media Service, 25 Nov 2019
18 Nov 2019 – Picture, for a second, just how vast New York City is. All told, including Staten Island, the Bronx and every block in between, the massive metropolis takes up more than 300 square miles. Now, try to picture a hunk of land more than 12 times that size. That's about how much of the Amazon rainforest was destroyed in just the span of a year, according to Brazilian authorities.
→ read full article
---