Articles by Columbia University
We found 3 results.
---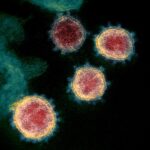 Fully Vaccinated Individuals at Risk for COVID Infection with Omicron Variant – Columbia Study
Columbia University Irving Medical Center – SciTechDaily – TRANSCEND Media Service, 27 Dec 2021
24 Dec 2021 – Results suggest that previously infected individuals and fully vaccinated individuals are at risk for infection with the omicron variant, and omicron is completely resistant to all antibodies in clinical use today.
→ read full article
---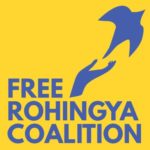 International Conference on Protection and Accountability in Burma
Columbia University & Free Rohingya Coalition – TRANSCEND Media Service, 14 Jan 2019
This conference is designed to call world's attention to and educate the international public at large about the twofold need for protection and accountability which Rohingya genocide survivors and other ethnic and religious minorities such as Kachin, Shan, Karen, Myanmar Muslims, etc. demand and deserve. 8-9 Feb 2019, Columbia University, Barnard Hall
→ read full article
---
Research Paper: ISIS-Turkey Links
David L. Phillips – Columbia University Institute for the Study of Human Rights, 15 Feb 2016
Is Turkey collaborating with the Islamic State (ISIS)? Allegations range from military cooperation and weapons transfers to logistical support, financial assistance, and the provision of medical services. It is also alleged that Turkey turned a blind eye to ISIS attacks against Kobani.
→ read full article
---