Articles by David Cyranoski
We found 2 results.
---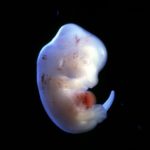 Japan Approves First Human-Animal Embryo Experiments
David Cyranoski | Nature – TRANSCEND Media Service, 5 Aug 2019
26 Jul 2019 – A Japanese stem-cell scientist is the first to receive government support to create animal embryos that contain human cells and transplant them into surrogate animals since a ban on the practice was overturned earlier this year. The research could eventually lead to new sources of organs for transplant, but ethical and technical hurdles need to be overcome.
→ read full article
---
Genome-Edited Baby Claim Provokes International Outcry
David Cyranoski & Heidi Ledford | Nature – TRANSCEND Media Service, 3 Dec 2018
26 Nov 2018 – He Jiankui, a genome-editing researcher at the Southern University of Science and Technology of China in Shenzhen, says that he impregnated a woman with embryos that had been edited to disable the genetic pathway HIV uses to infect cells. The announcement has provoked shock and outrage among scientists around the world.
→ read full article
---