Articles by David Masciotra
We found 2 results.
---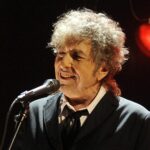 "Murder Most Foul": Unpacking Bob Dylan's New Epic, from Dallas 1963 to the Pandemic of 2020
David Masciotra | Salon - TRANSCEND Media Service, 6 Apr 2020
4 Apr 2020 – Bob Dylan's new song, "Murder Most Foul," arrives in the mailbox like a postcard from the apocalypse. In an effectively restrained voice, America's most important songwriter delivers an act of mourning for John F. Kennedy that enlarges into political prophecy, almost as if he is auditioning for authorship of a follow chapter to the book of Revelation. 
→ read full article
---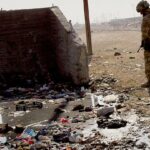 "The Destruction of a Society": First the U.S. Invaded Iraq — Then We Left It Poisoned
David Masciotra | Salon – TRANSCEND Media Service, 14 Oct 2019
Scientist: Bombs, Bullets and Military Hardware Abandoned by U.S. Forces Have Left Iraq "Toxic for Millennia" – The political and moral culture of the United States allows for bipartisan cooperation to destroy an entire country, killing hundreds of thousands of people in the process, without even the flimsiest of justification. Then, only a few years later, everyone can act as if it never happened.
→ read full article
---