Articles by Eric Margolis
We found 17 results.
---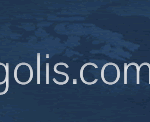 Afghanistan: Graveyard of Empires
Eric Margolis – TRANSCEND Media Service, 23 Dec 2019
14 Dec 2019 – Arrogance and ignorance, backed by mammoth brute force, led US policy in the remote Asian nation. Attacking Afghanistan was revenge for the 9/11 attacks against the US. As this writer saw firsthand in Afghanistan, all the claims about Osama bin Laden's 'terrorist training camps' in Afghanistan were lies. 9/11 was not planned in Afghanistan. Taliban were not 'terrorists.' They were lightly armed tribal warriors fighting bandits and the US-backed Afghan intelligence services.
→ read full article
---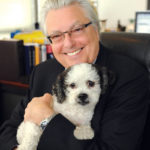 Hate-Fest in Warsaw
Eric Margolis – TRANSCEND Media Service, 25 Feb 2019
16 Feb 2019 – Warsaw, Poland is where the US just staged an anti-Iranian jamboree of 60 client states that brought derision and scorn from Europeans and much of the Mideast. The point of this exercise was an anti-Iranian coalition for an upcoming attack on Iran planned by President Donald Trump and Israel's Benjamin Netanyahu. It seems to many that the Israeli tail is again wagging the American dog.
→ read full article
---
The Rohingya – Adrift on a Sea of Sorrows
Eric Margolis – TRANSCEND Media Service, 8 Jun 2015
When is genocide not really genocide? When the victims are small, impoverished brown people no one wants or cares about – Burma's Rohingya.
→ read full article
---
Boko Haram vs. Nigeria's Crooks
Eric Margolis – TRANSCEND Media Service, 12 May 2014
The US wants its troops there before the Chinese arrive. Screaming "Islamic terrorism" won't defuse Nigeria's coming explosion. Considered one of the world's most corrupt nations, Nigeria has to clean up its act – and fast.
→ read full article
---
Return of Al-Qaida
Eric Margolis – TRANSCEND Media Service, 13 Jan 2014
How did al-Qaida, a tiny anti-Communist group in Afghanistan with no more than 200 members in 2001 become a worldwide threat? The answer is simple. As an organization and threat, al-Qaida barely exists. But as a name, al-Qaida and "terrorism" have become the west's handy universal term for armed groups fighting western influence, corruption or repression. Al-Qaida is nowhere – but everywhere.
→ read full article
---
US Struggle with Iran's Peace Offensive
Eric Margolis – TRANSCEND Media Service, 23 Sep 2013
Iran's newly elected president, Hassan Rouhani, has lost no time in trying to end the 34-year old political and economic siege imposed on his nation by the United States and its allies. President Barack Obama, having just been wrong-footed over Syria, now faces a surprise Iranian diplomatic and public relations offensive that will be hard to resist. America's war party is furious.
→ read full article
---
Storm over the Sahara: US, France Creating another Osama?
Eric Margolis – TRANSCEND Media Service, 28 Jan 2013
Belmokhtar was known as a "man of honor," one of the western-financed jihadists who battled the Soviets in Afghanistan in the 1980's and 90's. He returned to his native Algeria, minus an eye lost in combat, and, with his fellow "Afghani," sought to overthrow Algeria's western-backed military regime, a major oil and gas supplier to France. Belmokhtar's particularly violent Islamist guerilla group, formerly GIC, reformed itself into AQIM – al-Qaida in the Islamic Maghreb, but had nothing to do with Osama bin Laden.
→ read full article
---
A Blast From the Past: The Non-Aligned Movement
Eric Margolis – TRANSCEND Media Service, 10 Sep 2012
In spite of intense efforts by the US and Israel to deter attendance at the Tehran meeting – backed by a wave of western media attacks on the conclave – over 150 nations and international bodies attended. This big turnout marked a major failure by Washington to further tighten its siege of Iran. Of particular note was the presence of India's prime minister, Manmohan Singh, and of Egypt's new president, Mohammed Morsi, who shrugged off threats of a cut in US aid and flew to Tehran.
→ read full article
---
Drone Attacks Generate Enemies for the US
Eric Margolis – TRANSCEND Media Service, 13 Aug 2012
While the US hails Pakistan as a key non-NATO ally, the US treats it like a militarily occupied country. The government in Islamabad is left to observe increasing drone attacks and CIA ground operation with deepening embarrassment and helplessness.
→ read full article
---
Washington on the Wrong Side of History over Palestine
Eric Margolis - LewRockwell, 26 Sep 2011
Considering that Abbas is called a US/Israeli cat's paw or Quisling by many Palestinians, it's a bold gesture indeed. One that has rightly shaken Washington and left it isolated and the target of the Muslim world's wrath. Now, comes the moment of truth for the western powers. A majority of the world's nations are fed up by the endless suffering of the stateless Palestinians and support creation of a Palestinian state on the West Bank and Gaza.
→ read full article
---
Is the US Ruled by a Military Junta?
Eric Margolis – Lew Rockwell, 28 Mar 2011
The finest strategic thinker of the 20th century, Britain's Maj. Gen. J.F.C. Fuller, wrote the object of war is achieving political goals, not military victory. Politicians keep forgetting Fuller's dictum. The last examples of wars without defined political objectives were Vietnam, Afghanistan, and Iraq. Welcome a fourth: Libya.
→ read full article
---
U.S. KICKS HORNET'S NEST IN YEMEN
Eric Margolis – Toronto Sun, 9 Jan 2010
Failed attack on Detroit-bound plane was retaliation for American military ops in the Arabian country, sources say.Welcome to the Afghanistan of Arabia. Yemen, the likely source of the failed Christmas Day airliner bombing at Detroit, has just rudely intruded into the west's awareness. Sources there claim the attack by a young Nigerian was retaliation for […]
→ read full article
---
AMERICA HAS BEEN HERE BEFORE
Eric Margolis, 21 Sep 2009
"We should hang a huge neon sign over Afghanistan: "CAUTION: DEJA VU."Afghanistan's much ballyhooed recent election staged by its foreign occupiers turned out to be a fraud wrapped up in a farce — as this column predicted a month ago. It was as phony and meaningless as U.S.-run elections in Vietnam in the 1970s. Canada […]
→ read full article
---
SEEING THROUGH ALL THE PROPAGANDA ABOUT IRAN
Eric Margolis, 26 Jun 2009
Iran's political crisis continues to blaze. It's still impossible to say which leaders or factions will emerge victorious, but one thing is certain: the earthquake in the Islamic Republic is shaking the Mideast and deeply confusing everyone, including the US government. Highlighting the complexity of this crisis, Meir Dagan, the head of Israel's intelligence agency, […]
→ read full article
---
BEAWARE THOSE TREACHEROUS AFPAKIS
Eric Margolis, 1 Apr 2009
President Barack Obama has now taken full ownership of the Afghanistan War. Gone are Washington's pretenses that a western "coalition" was waging this conflict. Gone, too, is the comic book term, "war on terrorism," replaced by the Orwellian sobriquet, "overseas contingency operations." Obama's announcement last week of deeper US involvement in Afghanistan and Pakistan – […]
→ read full article
---
ISRAEL'S 'FAIT ACCOMPLI' IN GAZA
Eric Margolis - Aljazeera, 7 Jan 2009
There are two completely different versions of what is currently happening in Gaza. In the Israeli and North American press version, Hamas – "Islamic terrorists" backed by Iran – have in an unprovoked attack fired deadly rockets on innocent Israel with the intent of destroying the Jewish state. North American politicians and the media say […]
→ read full article
---
IRAQ: THEY MAKE IT A DESERT AND CALL IT PEACE
Eric Margolis, 6 Oct 2008
Those Wall Street financial alchemists who turned garbage into gold must have helped John McCain prepare for his debate with Barack Obama last Friday. Senator McCain's insistent claims that the US is winning the war in Iraq thanks to his "surge" strategy are the military-political equivalent of the junk securities that Wall Street's shady financiers […]
→ read full article
---