Articles by Evan Dyer
We found 1 results.
---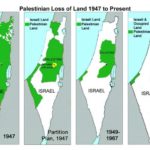 Canada Reverses UN Stance on Palestinians in Break with U.S. over Settlements
Evan Dyer - CBC News [Canada], 25 Nov 2019
19 Nov 2019 – Canada voted for a UN resolution today in support of Palestinians' right to self-determination. The vote marks a major departure for Canada, which has declined to support substantially the same resolution through 14 consecutive votes since 2006.
→ read full article
---