Articles by Federico Fuentes
We found 3 results.
---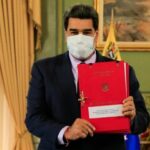 Venezuela: Maduro's Anti-Blockade Law Deepens Debate over Revolution's Future
Federico Fuentes | Green Left - TRANSCEND Media Service, 2 Nov 2020
Venezuela's National Constituent Assembly passed a controversial anti-blockade law on October 8. The United States' sanctions since 2017 have worked to cripple Venezuela's oil industry, blocked its access to international financial markets and scared off potential investors under threat of financial punishment. It cost its economy upwards of US$116 billion, and contributed to the deaths of more than 40,000 Venezuelans.
→ read full article
---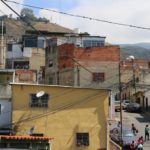 Venezuela's Crisis: A View from the Communes
Federico Fuentes | Green Left Weekly – TRANSCEND Media Service, 13 May 2019
10 May 2019 – Within hours of Venezuelan opposition leader Juan Guaidó calling for street mobilisations to back his attempted military coup on April 30, his supporters had looted and set fire to the headquarters of the Indio Caricuao Commune. Venezuela's communes seek to bring together communal councils that encompass 200–400 families in urban areas and 20–50 families in rural areas, to tackle issues such as housing, health, education and access to basic services. Decisions about problems to prioritise and how to tackle them are made in citizens' assemblies. Grassroots power.
→ read full article
---
Latin America's Social Movements Map Solidarity with ALBA Alliance
Federico Fuentes - CounterCurrents, 3 Jun 2013
This region also remains the only one where an alternative to neoliberal capitalism has emerged. Pushing this alternative is the Bolivarian Alliance of the Peoples of Our Americas (ALBA). Spearheaded by the radical governments of Venezuela, Bolivia, Ecuador and Cuba, it has eight member states, but seeks to relate to people's movements, not just governments.
→ read full article
---