Articles by Franklin Frederick
We found 5 results.
---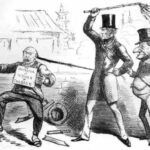 (Français) Le néo-colonialisme, la suprématie blanche et le défi de la Chine
Franklin Frederick | Investig'Action - TRANSCEND Media Service, 19 Apr 2021
12 Avr 2021 – Un récent article de l'Atlantic Council, influent think tank occidental, fait une référence sans détour à la guerre froide pour définir la politique à mener à l'égard de la Chine. Franklin Frederick remonte pour nous les racines de ce cercle d'influence. Elles prennent leur source dans une idéologie raciste et réactionnaire qui fait consensus auprès de l'élite impérialiste.
→ read full article
---
(Français) Nestlé et la privatisation de l'eau : le cas Suisse
Franklin Frederick | Investig'Action – TRANSCEND Media Service, 28 Oct 2019
22 Oct 2019 – En février dernier, le Gouvernement de la Suisse annonçait la création d'une fondation à Genève, nommée « Geneva Science and Diplomacy Anticipator » . Le but de cette nouvelle fondation est de réguler les nouvelles technologies, depuis les drones jusqu'aux voitures automatiques en passant par l'ingénierie génétique. Les nouvelles technologies se développent très rapidement et cette fondation doit « anticiper » les conséquences de ces avancées sur les plans politique et sociétal. La GSDA se veut également un pont entre les communautés scientifiques et diplomatiques.
→ read full article
---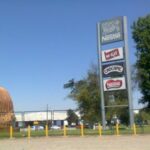 Nestlé and the Privatization of Water
Franklin Frederick - Global Research, 2 Sep 2019
27 Aug 2019 – What is happening in Switzerland is just the tip of the iceberg – the visible part is the international articulation of big corporations, and the taking over of public space for political decisions by the world corporate oligarchy. In Brazil under the Bolsonaro government, the situation is even worse, with an environmental minister whose task is to facilitate the taking of Brazilian natural resources by foreign capital.
→ read full article
---
(Français) Les Etats-Unis et le fascisme latino-américain: ancien et nouveau modèle
Franklin Frederick | The Dawn – TRANSCEND Media Service, 4 Sep 2017
30 Août 2017 – Les tendances fascistes sont de retour au grand jour en Amérique Latine. Elles sont clairement visibles dans l'opposition meurtrière vénézuélienne mais également dans les rues de l'Argentine et du Brésil. Ces tendances fascistes proviennent du fait que l'inégalité économique et l'égalité politique sont incompatibles, à plus forte raison sur un continent où la distribution de la richesse est à ce point inégale.
→ read full article
---
The US and Latin American Fascism: Old and New
Franklin Frederick - The Dawn News, 4 Sep 2017
14 Aug 2017 – Fascist tendencies are back in Latin America. They can be clearly seen in the murderous Venezuelan opposition but also in the streets of Argentina and Brazil. Economic inequality and political equality are incompatible, more so in a continent with such an unequal wealth distribution. However, Latin American fascism is also an expression of a deeper political and economic program that must be better understood if we want to defeat it.
→ read full article
---