Articles by Freedom Flotilla Coalition
We found 2 results.
---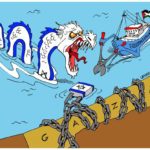 'Freedom' under Attack by Israel as It Carries Medical Supplies to Gaza
Freedom Flotilla Coalition – TRANSCEND Media Service, 6 Aug 2018
Statement 4 Aug 2018 – At 20:06 (CEST) we lost contact with the yacht Freedom, sailing under a Swedish flag. We have reason to presume that the Israeli Occupation Forces has now begun to attack it and that it has been surrounded in International Waters. The latest reported position was approximately 40 nautical miles from the coast of Gaza.
→ read full article
---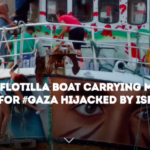 [Breaking] Freedom Boats to Gaza Intercepted, Sized, Attacked by Israeli Navy
Freedom Flotilla Coalition – TRANSCEND Media Service, 30 Jul 2018
29 July, 2018 – The motor vessel Al Awda (The Return) is sailing under a Norwegian flag carrying 22 passengers and crew from 16 nations including human rights supporters and journalists along with €13,000 worth of urgently needed medical supplies. The boat itself is a gift to Palestinian fishers in Gaza. Al Awda is being followed by the Swedish-flagged yacht Freedom, which is also carrying medical supplies and people from a number of nations. Please read on for last weekend's developments.
→ read full article
---