Articles by Hiroko Tabuchi
We found 4 results.
---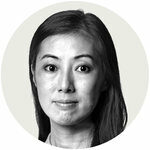 Japan Races to Build New Coal-Burning Power Plants, Despite the Climate Risks
Hiroko Tabuchi – The New York Times, 10 Feb 2020
3 Feb 2020 – It is one unintended consequence of the Fukushima nuclear disaster almost a decade ago, which forced Japan to all but close its nuclear power program. Japan now plans to build as many as 22 new coal-burning power plants — one of the dirtiest sources of electricity — at 17 different sites in the next five years, just at a time when the world needs to slash carbon dioxide emissions to fight global warming.
→ read full article
---
Amazon Deforestation, Once Tamed, Comes Roaring Back
Hiroko Tabuchi, Claire Rigby and Jeremy Whitefeb – The New York Times, 6 Mar 2017
A decade after the "Save the Rainforest" movement captured the world's imagination, Cargill and other food giants are pushing deeper into the wilderness.
→ read full article
---
Japanese Nuclear Plant May Have Been Leaking for Two Years
Hiroko Tabuchi – The New York Times, 22 Jul 2013
The nuclear power plant at Fukushima has been leaking contaminated water into the ocean for two years, ever since an earthquake and tsunami damaged the plant, Japan's chief nuclear regulator said on Wednesday [10 Jul 2013]. In unusually candid comments, Shunichi Tanaka also said that neither his staff nor the plant's operator knew exactly where the leaks were coming from, or how to stop them.
→ read full article
---
Nuclear Operator in Japan Exonerates Itself in Report
Hiroko Tabuchi – The New York Times, 25 Jun 2012
The much vilified operator of the tsunami-hit nuclear power plant at Fukushima released a report on Wednesday [20 Jun 2012] that said the company never hid information, never underplayed the extent of fuel meltdown and certainly never considered abandoning the ravaged site. It asserts that government interference in the disaster response created confusion and delays.
→ read full article
---